Do all the things like ++ or -- rants, post your own rants, comment on others' rants and build your customized dev avatar
Sign Up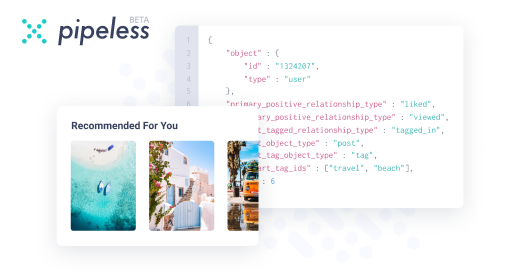 From the creators of devRant, Pipeless lets you power real-time personalized recommendations and activity feeds using a simple API
Learn More
it happends... if i were you, i would kick out the auto updater completely.

@juliandroid

is that even possible anymore?

I don't know...

My suspicion is thatk, since I edited some registry entries to move the home directories, it messes up somehow.

I 100 % bet that microsoft doesn't actually use the variables in the registry but rather hardcode something stupid like C:\Users\...

If you're motivated and are willing to write off (a big part of) gaming, go for Debian. If not, I suggest installing the LTSC version and never be bothered again by stupid updates.

@frogstair one possible way to denie the updating on win7 is to add a line to the system file "hosts" like that:

127.0.0.1 update.microsoft.com

to redirect the update server to localhost.

and on early version of Windows like 10240, it's still possible to remove them in a simple way.. just modify some regs....
and i don't know how to do on the newest system 'cause i use back to win7 but you can also use the file "hosts" to ban the updating, but how to find the server domain name is a little challenge, but you can find some services and system executable files using task manager and remove them and create a empty file with "nobody" permission in the same name and replace them.

Idk, I play video games on Linux just fine. Steam Proton is just that good.

@frogstair no it's not pirated, windows is just dog shit

@Jilano

I'm running Manjaro on my laptop for work already, I'm honestly considering ditching Windows completely for my next Desktop PC

@kescherRant

I do from time to time, but with nvidia optimus it's not that much fun most of the time.

@LotsOfCaffeine

Fuck NVIDIA for everything that isn't hardware encoding of videos.

3y

@LotsOfCaffeine

Debian and Proton and such work okay for games, actually. And you can disable the Windows Update service to squelch those, iirc.

It just restarted, without any input while I was having dinner.

Imagine if I had any important work running on that machine at that time, it would have been just gone.

I hate everything about this so much.

3y

Use windows media creation tool, re install Windows, sync with outlook mail and then enjoy.

I've had a similar issue and after a few failed attempts I just forcefully disabled updates and started procrastinating on doing a reinstall (and moving my non-gaming processes away from Windows for good).

LTSC is nice except when you can't use XYZ (e.g. the Microsoft gaming subscription thingy) because "your version of Windows doesn't support shit, plz update to 1909".

3y

@LotsOfCaffeine

with the right windows service and script, anything is possible.

@frogstair lmao of course there was gonna be a "I didn't have any problems" reply

3y

With steam + proton, 95% of games work. I haven't had to boot into Windows in 6 months

@saucyatom

I thought you only needed the Microsoft Store for the Game Pass? If so, you can install it on the LTSC version with a little Powershell script.

@frogstair simplewall (a nice little Windows firewall) also offers that feature.

@panta82

That's mostly true for solo games, unfortunately. Whenever you're looking at multiplayer/MMORPG, You can reverse the percentages, thanks to the anticheat systems.

@frogstair what do you want me to fix? The policies of Microsoft?
I would but uh I don't own the company.

@frogstair lol no
Do you think I didn't try to look any of it up? You get some cryptic error code, Google it and end up on two people running into the same issue, with no competent solution and some retard at the end going "it runs on my machine, have you tried reinstalling windows"

The problem is Windows entire update software, and update policy in the first place.
Fuck that OS and fuck the company behind it.

@Jilano

Unfortunately not. I should demand a refund of the 1€ I paid for the 3 months subscription...

@saucyatom

Hum, that's interesting. I'll need to look into it.

If you have the store (and allow connections to it) and the Xbox app, it should be good.

@Jilano

I got an error when running the exe, I didn't check the store.

Makes we wonder what was done to cause this in the first place, because I run Windows on my main rig and never get this issue.

I mean it's up to you if you want to look up the issue or just blame the OS but if your outlook is "there's a problem, blame the OS" then your going to find yourself switching Linux distro once a week.

@PlatinumFire

I'm directly blaming Microsoft's update software, and update policy.

Automatically installing updates, with forced reboots, only to fail without any sensible error message... there's no real way to troubleshoot that.

Sure you can Google the error code, but you'll just end up with people going "help how I fix this?" and replies like "It works on my machine, just reinstall Windows".

And that's just one part of Windows/Windows10 that constantly breaks. I have had 3 separate installations, on two different devices, with different ISOs and versions, on different networks, having this exact problem, again and again.

While the Linux desktop is no way perfect, it has its issues (Xorg, systemd, Nvidia), I at least get to control what the system does.

I've been running Linux on my laptop for a while now, the only purpose windows serves for me is games, but even that is a huge pain.