Do all the things like ++ or -- rants, post your own rants, comment on others' rants and build your customized dev avatar
Sign Up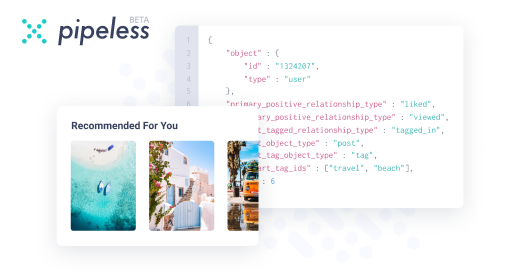 From the creators of devRant, Pipeless lets you power real-time personalized recommendations and activity feeds using a simple API
Learn More
1y

Ask whether the boss understand the documentation. The quickest way to get fire :)

That's brutal.

Yeah probably not the hill to die on, but if possible I'd be all "Hey let's see this IN CODE." "Here's a network request demanding everything that violates A, here's one demanding lots of little things over time violating B... what is the right choice that doesn't violate anything and follows all the rules?"

Granted... maybe better to just move on.

Personally I think a lot of "policy" is really just filler for bad leadership....

@rutee07

> So it should be what? Invoice Identification?

The team attempted to push standards to the DBAs, so field InvoiceID should have been InvoiceNumber.

The DBA manager was kind of an asshole (in a good way), and told him he wasn't adhering to those standards.

That day I heard:

D: "We adhere to our standards, not yours. If that's a problem, lets go talk to vp-John. Heck, president-Bob is next door. I'd bet he love to get in on this conversation."

PHB: "Whatever. Why do you always got to be a dick?"

D: "Not trying to be, just letting you know where the line is and to not cross it."

I miss 'D'. He displayed the same attitude towards a VP...once. You can guess what happened.

@rutee07 Making standards and rules are easy. Folks feel like they're solving problems and etc oh so easily ... they're not, but like an addictive video game that makes pretty colors ... they like those easy good feels.

@PaperTrail

but... InvoiceId is so much better. It's more specific (you know the number is an identifier, not a count or sum or something else), shorter, and absolutely every adult in the world knows what "ID" means.

God I'd hate to see the rest of that standards doc.

@EmberQuill

> God I'd hate to see the rest of that standards doc

There was a table for commonly "mis-used" field names.

PONum should be PurchaseOrderNumber

InvoiceID shouldbe InvoiceNumber

ProductID should be ProductNumber

.. many others.

The standards doc was mostly used as a weapon to pick on developers the standards team/department mgr didn't like.

I can't count how many times I've been 'called to the office' because of standards violations.

Some were valid, wasn't the ideal unit test writer, but the code I wrote 5 years ago?...stop...just stop.

I wrote a 70+ page "code standards" doc once for a client that had really bad developers. It was less a standards doc and more a "how to do your job" paint by numbers kit.

"Don't adhere to our way to strict standards? Off to gulag."

1y

Switch to Python, use namedtuple to inject several named parameters as a single object to the function. ;)

Or just use an object in any language for that. One object is one parameter... But then you probably have a more-than-3-parameter constructor.