Do all the things like ++ or -- rants, post your own rants, comment on others' rants and build your customized dev avatar
Sign Up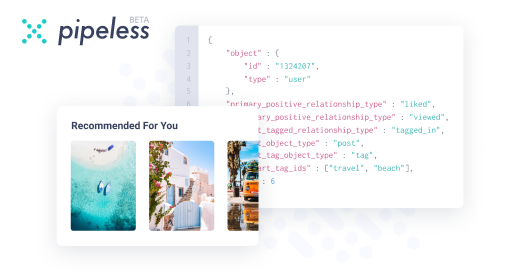 From the creators of devRant, Pipeless lets you power real-time personalized recommendations and activity feeds using a simple API
Learn More
157d

But didn't you know?
Money is evil!
And all of these social touchy-feelys are the only good things in the world.

At least this is how HR and their ilk seem to see the world. They even seem to prefer those feelys to productivity and accomplishments. It's like the only things they care about in the world are emotions. Fleeting things that affect absolutely nothing except the person experiencing them — and often for the worse. Why?!

Emotions don't pay the bills. Emotions don't solve problems.emotions don't make the world any better. They just change how you *feel* about the world for a little while. Kind of like drugs.

157d

God, Imagine being so naive and insecure that it's your literal job to convince *others* that the world is all roses and ice cream, and we should all stick together as a team and enjoy our jobs.

It's the journey not the destination UwU!

Be a good pet, and start being motivated while also being awfully underpaid considering you do work for at least 2 other people on top of your own workload!

Yeah, fuck Betty...

157d

Yeah, it's nice when you are payed with money.

157d

People who have this mindset always end up poor or stay poor. Funny how the rich ones who speak like this are already rich from the very beginning, they can literally afford to spew out bullshit.

The rest are just delusional peasants who have given up on finding ways to improve their finances so they demonize money and rich people instead. You will never see them negotiate their salaries and instead, they settle for commendations, awards, and non-stop social media posts about how much they love their jobs despite the extreme OT hours or weekend work with zero pay.

The gates of heaven are open only for the poor martyrs, amirite?

157d

hehe, you really are one lucky bastard XD

153d

@Hazarth

>"Imagine being so naive and insecure that it's your literal job"

One of the saddest parts is she earnestly believed she was helping the company like some kind of savior.

Her downfall was while in one of these mandatory meetings, the VP of Marketing asked to be excused (he was polite and had a legit reason) and 'Betty' (in front of his dept) told him he was not excused and he wasn't setting a good example. Not in nice, or funny way, but in a 'How dare you!' condescending way. He said "You're not talking to me like that." and left. We suspect he went to the VP-HR's office because she didn't last the day.

That was a little pin I put in my memory bank, when a VP asks to be excused from a meeting, you say "Sure, no problem"

152d

...i actually DO get motivated by interesting tasks too, so when recruiters ask me about my rates, i say something like X to X+20 when it's something interesting, depending on how interesting it is, X*2 to X*4 when it's something boring, x*5 when it's PHP

136d

@Root

i recall when it was HR's job to figure out if you had enough money to at least work, have your mind in the work and not in the bills, according to your position of course.

No HR rep I ever met did a good job doing this and now the responsibility of that goes to your immediate supervisor.

But with this attitude of 'money is evil' everyone is afraid to talk about it.

HR people are useless anyway. Why is this field even a fucking thing?

114d

@-ANGRY-STUDENT-

> "HR people are useless anyway". Your mileage may vary. For us, things didn't change until we hired *real* HR folks. They handle insurance, the hiring processes, etc etc. That's it. Its not their job to make me happy, its their job to remove obstacles that make me unhappy. I'd put our current HR team up against any company.