Do all the things like ++ or -- rants, post your own rants, comment on others' rants and build your customized dev avatar
Sign Up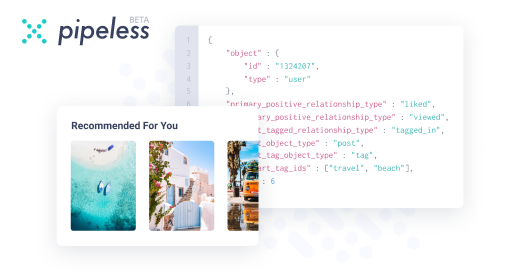 From the creators of devRant, Pipeless lets you power real-time personalized recommendations and activity feeds using a simple API
Learn More
28d

I think it was more than one person.
Just sayin. 🙂

@Root

oh. well in that case i'll have to try and do it more often...

Btw it's Fuchsia, not Fuschia. And you pronounce it with a hard 'k' sound if you're not an English bastard.

28d

I come here to take my mind off Cyberpunk. Damn that game is so bad. I've read it only works (kind of) on high end PC. And it impossible to build high end PC since RTX is out of stock.

@TopsyKretts

i mean they did just release a patch to fix a fuckton of stuff, as pointed out (and RTX isn't exactly the one-and-done raw power over all else solution it was prior, not that AMD's cards are any more available... scalpers should stop mid-January?)

28d

Ah yes, fuchsia. The operating system nobody wanted but that we're going to be forced to use or hear about at least for the next decade.

It's Google so it MUST be good, right?

@junon

i mean you can make PRs and such for it now... be the change?

28d

@Parzi

That means nothing. The project is developed by Google and thus nobody can trust it.

@junon

i mean, people trust Apple, which is just as bad, and people use AOSP, which is STILL a Google product in all technicality, plus Chromium, ADB, several C/C++/JS libs... might as well try and work some PRs in that let you at least increase security or decrease tracking?

28d

@TopsyKretts

I'm running it on Medium setting in Steam for linux with Proton on Ryzen 3700X, 32GB of RAM and Radeon RX 570. No Raytracing or other fancy advanced features available ... but I can run it fine and I'm happy with that.

28d

@TopsyKretts

you can only run ultra graphics settings on a high-end PC, but my old GTX 1070 runs medium/high settings at 1440p fairly well. Consoles, especially last-Gen consoles, are buggy as hell but the PC version has been relatively good with mostly minor issues.

On a scale of 1 to 10, with 1 being impossibly bug-free and 10 being any Bethesda game, it's around a 5-6 at worst on PC.

@EmberQuill

ah, another man who may or may not be sexually attracted to ultra graphics.

why

27d

@Parzi

did you read the rest of my post where I say I'm actually not playing on ultra and I'm fine with that?

27d

@EmberQuill

sounded like you were disappointed that you weren't running on ultra

27d

@Parzi

Ah, makes sense. No, I was replying to the comment about how "it only works (sort of) on high end PC" to say that it actually runs decently well on my older hardware and you'll only need a high-end PC if you want to crank up the settings to ultra.

Don't get me wrong, I'd love to bump everything up to the highest settings if I had the hardware to allow it. But even with everything on medium, the game is still beautiful.

As for the OP, the Windows issues don't surprise me. I haven't yet seen a Windows feature update that didn't randomly delete data and cause performance issues. I didn't even know about Fuchsia before now (haven't kept up with Google news I guess) but it sounds both interesting and potentially aggravating if they're trying to replace Android.

27d

@EmberQuill

I'll agree that it indeed sounded like you were disappointed that you're unable to run it on ultra because you can't get an RTX GPU.