Do all the things like ++ or -- rants, post your own rants, comment on others' rants and build your customized dev avatar
Sign Up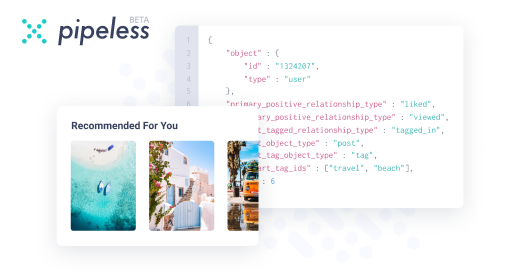 From the creators of devRant, Pipeless lets you power real-time personalized recommendations and activity feeds using a simple API
Learn More
32d

Just for parsing XML you're calling a program a browser? How is that remotely close to truth? ;D

32d

I'm sure at least one library exists for querying Wikipedia in whichever language you want. This doesn't sound like something you'd want to throw your time at.

32d

Your result is in Wikitext (it is literally written in the response...). You are also able to query HTML though, and then just strip all markup.
Also you are requesting revisions, so you get them...

Alternatively use the "extract" API (it is in the second link you posted), which might even be more suitable for your bot (I do not know what exactly you want...), and should only contain the simplest form of Wikitext (headers).

And Wikipedia has a sandbox where you can tinker with all possible parameters (e.g. like response type or whatnot).

32d

@sbiewald

fair enough.. might poke at it again later, thanks :)

32d

32d

32d

Your language has an XML parser unless it's C or lower. But then you already probably include 3rd-party libs.
We're all very sorry that a project that has to beg for funding on big red fucking banners didn't update their API from one capable data format to another equally capable data format.
We're sorry that the blatant laziness of the volunteers caused you this inconvenience.
We're also sorry that you had to deal with the CORS features of Mediawiki that uniquely allow it to be accessed from the browser without a proxy. It was clearly a mistake, no one would ever want to do that.
The docs aren't exactly tidy, but overall I would say they're still on the better end of underfunded gargantuan opensource projects.

32d

@heyheni

Wikidata is to access the "hard facts": Dates, names... It is the data source for the "fact panels" (screenshot attached). If those panels point to wikidata, only a single source has to be updated for updating all versions with different languages.

32d

@homo-lorens

I'm so sorry for offending you by ranting about Wikipedia. Not like every open source project and their API's are underfunded.

31d

Here's what I would call conventionally good API's:

- corona.lmao.ninja (

https://git.ghnou.su/ghnou/cv

uses it)

- devRant's API (just don't talk about logins)

- iplist.cc (not very detailed but it does what it needs to)

- Jikan.moe (I used to run an instance of this for a friend's application, but there is a ratelimited public instance too)

I could go on for a while. But I am not paying for any of these. I do however self-host quite a few (doesn't cost anything if it stays in your network right) and I used to be a Wikipedia mirror. I can tell you that the English Wikipedia is actually not very large. It was too large for me to keep it, given that I couldn't do anything with it. I did one download in my Transmission seedbox, and waited until I had one upload. Then I deleted it. But it was "only" around 100GB large. That's pretty small in server land. If Wikipedia has actual hosting issues, make it federated. But they choose to beg, quite publicly so.

31d

Expanding a little on Jikan: friend of mine already hit the ratelimits on the public instance pretty hard. His application was pretty damn popular, until twist.moe themselves stepped in and asked him to take it down because THEY had too much traffic originating from his application. Which brings me to the only other such online service provider I could think of that does the begging. Compared to Wikipedia at a fairly meager 100GB (not accounting for different languages here but still, and the localized ones are much smaller, images can be deduplicated etc), video hosting is no fucking joke. You can reach Wikipedia's size with under 100 videos, especially when you deal with 20-minute long anime. If anyone is in a position to beg, they would be it. Not Wikipedia. I hate to say it but that is NOT an excuse for me.

What do I need to do to add an entry on the wiki?