Do all the things like ++ or -- rants, post your own rants, comment on others' rants and build your customized dev avatar
Sign Up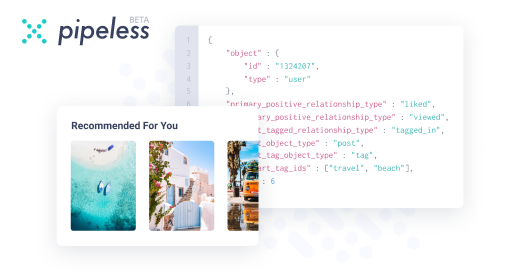 From the creators of devRant, Pipeless lets you power real-time personalized recommendations and activity feeds using a simple API
Learn More
I've been on both sides of this conversation before and sometimes I'm astounded by how stupid people can be.

Back in IT I had to tell a shockingly large number of skilled developers to try basic troubleshooting steps like rebooting their computer or checking the network connection. And then once I went into development I began to dread calling IT because I only ever have to call for issues relating to access and having to go through the "Yes, I already tried that and the next five things you're about to suggest" process is excruciating.

3y

It's not just about you mate. This is how serious ransomeware people get rich.
They break into people with admin permissions and corrupt backups. When they are done they flip the switch and all that "valuable" wannawiki is held hostage.
I've also seen IT unprofessionals do some unsavory stuff. They can do things from serious damage to bankrupting the company.
I do of course agree that you should have enough permissions to do your job. But it should be layered so your credentials can't muck things up or steel data (to a certain degree).

3y

@EmberQuill

yep even had it this week. Wrote careful instructions. Just got skipped and complain to me about stuff not working. Had to say 3 times. The relevant instructions out 2 more times because the dude was convinced it didn't apply to him... Well it did.

3y

The highlight of this for me was when I (the principal engineer) asked for a SQL server license for a new joiner and got the response "Why does this person need SQL server installed?".
This person was, of course, a dev.
After I explained all the team devs have SQL server because that's how we develop the damn app locally the response was that we can't have databases locally.
After asking them how we're supposed to work without having databases locally, I got a "We'll need to look into this"....

Thankfully they finally gave a green light eventually for us to have a local SQL server so that we can actually develop... I was getting ready to quit if they had said no...

@Bikonja

Exactly. The real problem here is that developers are not strictly "Company IT users". If the company wants to hand me a stripped down brick with nannyware to connect to Office 365, Sharepoint, etc. Great. Just be sure to give me a nice quarantined, secondary system with admin access on a completely different network where I can build things. If I blow up something there, it's my fault, but I shouldn't be stopped from building the next great prototype during hack week because someone up the IT food chain things Docker Desktop is "too dangerous" when more successful companies have already moved to the containers & cloud deployment. Strict IT "control" of developer tools destroys emergent potential of any organization that's using software as an advantage. And you know what? As I keep hearing, software is still "eating the world". Organizations that want to keep ignoring this will rot and die.

@xMadxHatterx

my employer does this too, although we are allowed to request admin rights for our machines. You have to agree not to install any unapproved software though.

Somehow, we have hundreds of devs who have requested admin rights and not a single one has admitted to the security team that we install our own software. It's the greatest example of inter-team cooperation I've ever seen.

I'm convinced they know and don't care as long as we don't admit we're doing it, and if they don't know they could easily find out by checking network logs anyway.

My last company i installed virtual box and went about my day they can do whatever they want with the the bare metal.

The reason why 99% of the time the customer gets treated like a muppet, is because 99% of customers are muppets.