Do all the things like ++ or -- rants, post your own rants, comment on others' rants and build your customized dev avatar
Sign Up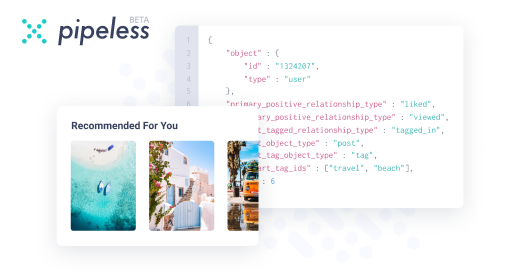 From the creators of devRant, Pipeless lets you power real-time personalized recommendations and activity feeds using a simple API
Learn More
Just disable automatic updates, or better, use Linux.

I use linux, but I can't avoid windows some times... pc not powerful enough to run a VM and my school works with visual studio. but, I didn't know there was such a thing (disable the updates), thanks for the hint ;)

4y

@vhoyer

what school are you going to?

@ygtgngr

it is called ETEP (Escola Técnica Everardo Passos)

Windows is keeping you up to date and patches bugs? Ouh poor thing, you musta feel so depressed by this OS that just works, and even starts after an update not with the traditional "grub grub grub" message in the correct resolution not fucking up your video card drivers... Ouh poor thing...

Stop whining fucking pussy, go make a coffee and come back!

4y

4y

@vhoyer

I think you accidentally hit caps lock. (And forgot to correct that in the edit)

4y

Forced reboots are annoying us since MS implemented auto updates. Do you guys remember the good old days where you where just crashed out of your game so windows can ask you to reboot? We have come such a long way since...

@Jop- nope... Just some osx, Ubuntu, debian, centos, Slackware... Hackintosh...

Boy I probably used fucking 3.11 when you were u diapers don't fucking.

You comparing fucking chrome updates to fucking incremental OS updates?
What you fucking kidding me boy?
You know how many fucking times I had to reinstall Linux because some fucked up update? Or how many time I had to recover a fucked up MacBook because of a faulty update?

Phhhh kids...

@Jop- to the fact that all OSes break sometimes and they all have updates and people should stop whining like pussies when their OS gets a stable update. Because unlike Ubuntu - after updating windows 10 I never had to reformat my machine.

Weird... that hasn't ever happened on my Mac

I have to agree with

@nocgod

tbh. Why do so many people get so irate about an OS update? I must be odd cause I actually enjoy getting updates. If the devs behind the software I'm using want to fix some bugs, strengthen security or add features, why the hell would I complain? The funny thing is you're all supposed to be devs too, how would you feel if someone kept complaining about how shit/frustrating your product is even though they were using an old outdated version and refusing to update. You'd be like ffs dude, that shit got fixed ages ago, just update your shit and get off my case! Some people are far too ignorant and lazy to appreciate that software evolves and it has to to keep up with ever changing hardware, requirements and security threats. Get over yourself and keep your shit up to date nd then you wont have to worry about Windows bugging you to do it or having to wait hours cause you have a tonne of built up updates cause you haven't updated fuck all since IE6 was released

@ALivingMemory well, now that the frustration I was having has passed, let's talk a bit more rationally. The thing I was complaining about was: I was there seen if I could fix my computer from problems it was having, I had to restart the thing because, yeah, I had to.

The thing that gets to me is, I'm restarting the windows, I don't want a half hour update when I'm restarting, just leave it for when I hit "shutdown".

And independent of the way you look at things, when you choose your OS it all comes down of your own experiences with all OS's you've used before, and mine is ubuntu like distributions of linux(because of aptitude), so whenever I have to use windows I have an inclination of not enjoying the ride, I only dream of a world where you can use whatever software you like in whatever OS you like. that's my opinion

@vhoyer

fair enough, yea couldn't really get the context from the original post. But yea whatever the OS, all we really want is for it to get out of the way and help us do stuff tbh.