Do all the things like ++ or -- rants, post your own rants, comment on others' rants and build your customized dev avatar
Sign Up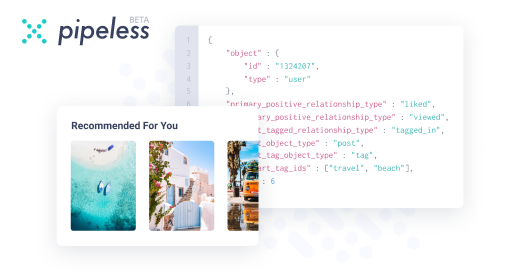 From the creators of devRant, Pipeless lets you power real-time personalized recommendations and activity feeds using a simple API
Learn More
1y

🤨do you want to get sued? Because a that's how you get sued.

@C0D4

sue from where and whyyyyyy

@spantheslayer

Usually, the code belongs to the company. And confidentiality clauses are pretty restrictive about it.

@nitnip

what if you wrote the code?

Ik it still belongs to company asset but as long as you are keeping it to yourself for your own reference it's ok.

P.s: you only should know about it

1y

@spantheslayer

check you contract, generally ALL code is the company's and you have ZERO rights to it.

Reuse can and probably will be seen as intellectual property theft, which the company paid you to not own - either by salary or contractual payment.

@spantheslayer

"legally" it's not OK.

"Ethically"? I may have a copy of one of my old codebases, but would never share.

@atheist

I'm not talking about sharing the codebase with anyone after leaving the co. But it's okay if you silently keep a copy of what your wrote in the co. And use it as a reference later.

@C0D4

intellectual property IS theft from the start and stealing it back is the ethical thing to do

@C0D4

but why would you tell your company you are keeping the code you wrote ?

Neither you are not it with others.

@ostream

I mean, it's an exchange of goods. That's why we get money.

There's a question of whether you should get equity if your ideas represent a significant contribution to the company, but that's just part of contract negotiation.

You need to convince your company to open source the code while you're still working there if you want to have that option.

@ostream

Please explain how the very concept of owning a creation is theft in itself.

1y

i often look up little implementations or ci cd from my work code or vice versa when i am stuck at work i take something from my personal code if i made something similar in the past.

but i do not have a copy of work stuff on my private side cause contracts and shit. apart from that there is nothing of interest for personal usage (internal it here, all i do is business logic related)

@atheist @novasurp

Owning a piece of information is unnatural. Restricting the spread of information which isn't in itself illegal creates artificial scarcity and hinders progress. It enables original creators to monetise their efforts, but it also prevents consumers from accessing something that isn't limited in quantity, and it prevents derivative works. Both of these are an absolute loss wrt the whole society, whereas the creators' compensation isn't an absolute gain since it's covered by another member of society.

The market has a tendency to prefer minimal trust motivation structures over efficiency and stability, but IP in particular is especially harmful because it doesn't produce anything, it's just a motivation structure that funnels money from consumers to IP owners (usually not the creators themselves) while hindering artistic discourse and the ability of individuals to stay informed about their options, both social and business, which is generally accepted as a precondition of a functioning market economy.

@lbfalvy in a perfect world it would be free for everyone. In a perfect world we wouldn't pay taxes. In a perfect world we wouldn't have to work. It's a bit naive because without IP rights nobody (correction: few) would develop IP, which _would_ be an"absolute loss".

I like to keep a copy of codebases where my contributions are a significant portion of the whole, because it's great teaching material and because my ability to demonstrate my work should not depend on my previous employers' decisions regarding the project. I would never resell parts of them though since even if it's unethical I got paid not to own the code, I only really use them to demonstrate structural decisions and their effects (when teaching) or how a certain feature might be implemented (to clients).

@lbfalvy I somewhat agree, this is what I mean about contributions being rewarded with equity.

I think work should be valued based on "differentiation" vs "time". If you're just answering the phone, that's just time. A lot of coding is similar. You configured a dB for a market place? That's just time. You came up with a new idea that differentiates us from our competitors? That's equity. That should be acknowledged, either formally, like your name on a patent or paper if it's something that's external, or if its something the company wants to keep secret, equity, ownership, value.

I think a lot of the problem is companies go for "private by default". All our codebases are on github, but they're all private. What's there? Some of it does differentiate us from our competitors, a lot of it doesn't.

There is some logic to the boring stuff being private, if it wasn't, a competitor could fork it and fill in the blanks.

@ess3sq

Without IP the reasons to develop intellectual value would be different. Right now it's financed by large corporations who don't really care what they make because they just want to sell access. Without IP it would have to be financed by those who want to benefit from its mere existence, either financially or directly

But then you signed the contract. If you don't want to abide by it, that's your own fucking fault.

@atheist

You're free to sign an illegal contract, it will just be unenforceable. I think something similar may apply to morality as well, noting that signing a contract you don't intend to abide by is lying.

@ess3sq

It is true that the total amount of effort going into intellectual value would decrease significantly, but I don't think that's necessarily a problem, if (admitting that this isn't proven) the remaining fraction would actually be productive.

@lbfalvy signing an illegal contract doesn't necessarily invalidate the entire contract, depends on law. Illegal parts are unenforceable though.

Signing a legal contract you don't intend to abide by (for whatever reason) makes you liable for breach of contract.

If you don't want to abide by it, propose changes (it's within your right), or DON'T SIGN THE CONTRACT! Once you do, if your intention is to breach, you're morally wrong, regardless of what you think of the terms of the contract.

I do fundamentally agree, contributions should be acknowledged, but that should be discussed during contract negotiation. That's the point.

Transfer of ownership or rights to IP is legal in many places.

@atheist

ideas aren't goods. They simply don't obey to the same rules.

@ostream

Ideas aren't goods, but executions of those ideas are.

@novasurp

nope. A violonist playing bach isn't a physical object, and nor is code.

@ostream

legally, they do. They behave in a different way, but "exchange of information as a good" has been around forever. Have you ever bought a book? You bought a right to access the information. You bought a limited license to that information. When you sign a contract, you're signing what is essentially a license agreement that gives your employer full rights to your ideas around work.

@atheist

It's clear that it is illegal, I thought we were discussing its morality. In many schools of ethics, lying is justified under certain circumstances, sometimes even if it could be avoided with some sacrifice. I agree though, if possible, one should negotiate a contract that they intend to comply with.

@lbfalvy cite legal precedent.

I'm not trying to get at you, but I disagree with your claims, that it's a common clause in employment contracts is my legal precedent.

@atheist

We aren't discussing the legality of owning information, legally you used to be able to own people until comparatively recently.

@atheist

books are physical objects. The text isn't, and considering one as the other is a recent development and something that actively hurt innovation and science.

Fuck IP.

@lbfalvy you just said it was illegal.

I agree with your moral qualms, although I disagree with your proposed resolution for resolving those moral qualms.

You used the legality of the issue to justify your resolution.

I may be wrong, but my understanding is that it's currently legal.

As to whether it's fair, whether there's an inherent imbalance, is also a valid point, however I would also advocate a legal solution to that problem, eg join an employment union.

Copyright were supposed to protect authors, nowadays they're just a tool for corporation to concentrate wealth. See the music industry, sign with a major and you'll give up pretty much all your rights in exchange for exposure without which you couldn't compete. That's why they all end up in debt and killing themselves.

Fuck intellectual property. They're nothing but a legal fiction.

Fundamental question: is there a better solution?

@ostream

@lbfalvy

@atheist

yes. Its complete and immediately effective abolition :)

@ostream

of what? Law?

Welcome to the purge.

And, to quote the west wing, "what are the next ten words of your answer?"

@atheist

what? no, just intellectual property. Nobody will kill anybody because we decide to make intellectual property inaccessible to any moral person.

@ostream

so why would a writer write a book or a singer record an album if any moron can copy their work and redistribute it or sell it? They'll end up in debt much quicker because they won't earn anything than if they sign up with a company like you said.

This really doesn't hold water

@ess3sq

cry me a river, except huge names, most artists aren't making shit as it is. Subsidies them or at least make it inaccessible to a moral person.

@ostream

as per

@ess3sq

comment, what's the next 10 words? Everyone can copy your work, why do you publish? There are benefits to our current system, how do you replicate those?

@atheist

you publish because it makes sense to publish. You can have name recognition and sell your book without the need for parasitic corporations. Wanna talk about elvesier?

@ostream

I agree that you can publish. But unless you're advocating everyone prints their own books, you get consolidation of function (aka corporations), and ease of reproduction.

Then anyone could buy your book, change the name and publish it as their own.

Yes, if we got rid of money, that'd all work and as long as your name is in the reproduction, it wouldn't matter. We're not there yet.

@atheist

except publishing corporations do more than "printing books", they're pushing oversold crap for profit.

Yes, everybody should print their own book, if needed with zero percent rate subsidies, and for a flat fee, not against the cession of their right to a billion dollar entreprise.

@atheist @ess3sq

Writers write and singers sing because they want to do it. Mostly they're doing it for peanuts today too.

@atheist

Even without money, you still need intellectual property protection to prevent people from impersonating your company, making fake updates for your programs, fake sequels to your stories, etc.

@lbfalvy Writers would be heavily demotivated from publishing their work if that meant others could bastardize it.