Do all the things like ++ or -- rants, post your own rants, comment on others' rants and build your customized dev avatar
Sign Up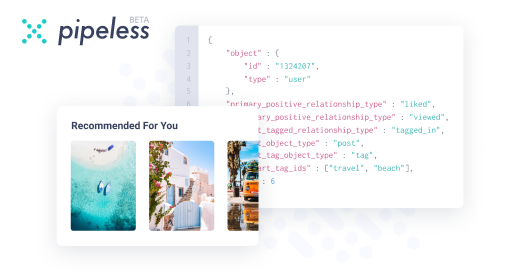 From the creators of devRant, Pipeless lets you power real-time personalized recommendations and activity feeds using a simple API
Learn More
However, don't rejoice too much because dancing and partying is legally forbidden today. :P

74d

Corporate simping. Does the PM realize they are (probably) just a cog in the machine themself?

I can to a certain degree understands CEOs or buissness owners having that mentality (not that its okay). But a employee having that mentality is just sad, imagine having your job as your only personality / hobby.

Stupid Hr work simp manager, i would wish it was legal to crush people that comes up with idioic ideas with a big boulder, but that doesnt gonna happen either. So how about we keep our stupid suggestions for ourselves you stupid work simp.

74d

@Fast-Nop

: Wait what?! Isn't Germany not one of these "religion and state are strictly separated" countries?

@Oktokolo

Of course not. Hey, the state even deduces church tax from the income (for church members) instead of leaving it to them like all other clubs have to. Also the charity stuff like kindergarden and hospitals that are under church control: the church pays 10%, the state 90%, and the churches get 100% ideological say. Sweet, isn't it?

@Fast-Nop

I know church tax is default in Denmark as well, but i know at least here you can leave the church and not have to pay the stupid church tax. Cant you guys not do something famillar in Germany?

My biggest problem with the church and other religions is they are protected but a law (a blasphemy law), so if you say something negative about any religion you can get a fine if you are reported to authorities.

@Frederick

Sure you can leave, that's what I meant with "for church members". However, the state provides the infrastructure for these clubs to gather their membership fees. All other clubs have to gather that themselves.

Yeah, we also have the blasphemy law, though it's not really used much. One problem is that what's core belief in one religion can actually be blasphemy in another.

It's also kinda redundant to a general incitement law that we have against hate speech anyway. This is meant to stop shit before it spirals out of control into pogromes.

@Fast-Nop

Its just another example of how idioic our governments are, by forcing people to pay more useless taxes by default on the most useless crap. Of all the shit our governments taxes us on is a religon the most stupid bullshit. "Lets force people to pay for buildings etc that pays respect to something that doesnt exist".

The blasphemy and "hate speech" laws are pretty useless laws only used to limit the freedom of speech anyway to criticize certain people or groups in this case religion.

@Frederick

Well, I don't mind valuable buildings like cathedrals being supported from the tax payer. As much as I dislike Christianity, it still hurt me to see Notre Dame on fire. The Cathedral of Cologne would be as bad. Christian or not, they are a great cultural inheritage. If you read Spengler, you'll understand how their architecture ties into that culture, and only the "rendering" is Christian.

As for the incitement law... years of targeted hate speech paved the way to the holocaust. That's what happened last time with no limits to free speech, and while later generations cannot undo what was done, they can and should prevent it from happening again. That said, misuse of that law to silence criticism is also a danger.

"i, as one of the coders of the project you manage, would find it great if you actually did your fucking management job properly which includes being aware of holidays and such and accounting for them in your time plans."