Do all the things like ++ or -- rants, post your own rants, comment on others' rants and build your customized dev avatar
Sign Up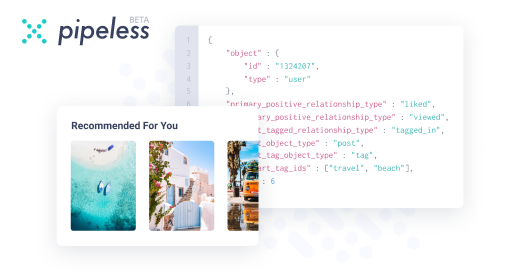 From the creators of devRant, Pipeless lets you power real-time personalized recommendations and activity feeds using a simple API
Learn More
169d

Sager does some of things better. I made sure I had 5 USB ports and the battery is externally replaceable. They also use standard power plugs so you can use third party power supplies. Sager also comes by default without an OS. You have to pay to add Windows if you want it. So you don't pay the Microsoft tax if you don't want to.

My sager has ethernet jack, the case is easy to open, and I can install 2 M.2 drives and a SATA drive at the same time. Ram is also easy to change. I bought it last year.

169d

It's not just apple's impact. Thinness of a laptop is also a factor.

169d

as a photographer i can say: the lack of full-size SD-slots doesn't matter to me at all.

at home, i need more computational power than usual laptops can provide, so i have a tower anyway (and at home, any daily-drive laptop WOULD have a dock). and on the go, there's bluetooth and usb-c.

and even if i needed to transfer _many_ pictures _very_ quickly - compared with all the rest of my photo equipment, a compact SD-reader really doesn't matter.

which is not to say that i don't completely agree with your opinion on the general trend. any laptop with less than 4 usb ports and no ethernet is garbage by design, in my eyes.

169d

I wondered why laptops had suddenly become cheaper second hand..

Mine arrived without a network port !

I didn't think to check beforehand, since, when was the last time a laptop came without one, 1995..

Luckily I borrowed a USB-C to network adapter from another computer of mine.

Then of course, I tried to buy another, only to find I was sold a 100 speed unit dressed up to look like a 1,000 one..

Meanwhile, I only had to spend 3 times that to get a proper 1,000 speed one to replace it..

Which of course, hangs ungainly off the side of it when in use..

Still, I wanted a fast laptop, and it was cheap, probably because the headphone socket was worn out and I had to plug in a USB sound addon..

169d

Your rant is like watching a sci-fi movie from 1980s when everyone thought the future will go in the direction of improving CRT monitors to make them bigger and more powerful, even though the technology went in a different direction. The same way, people no longer need 10 USB ports because wireless devices no longer need dongles and because all your data fits on a single USB stick on your keychain instead of a bulky external hard drive which will likely break if you happen to run with it in your bag. And modern SD cards are literary just MicroSD cards with more plastic, there's no difference in either price, speed, or capacity (unless you happen to have UHS-II cards, but then you'd need an external reader anyway).

You just happen to have a bunch of old technology laying around and you're mad because you can no longer use it with most new laptops, but you fail to see how most people don't even need any of that anymore, so they'll go for a smaller and lighter laptop anyway.

168d

You are making some really good points

I personally don't think most people even use USB c devices that don't come with adapters to USB 2 or 3

168d

@hitko

I'm ok with only usb-c ports but not with just one. Not in a laptop and not in a phone. It's a very sensitive SOP. And limiting in what your can do.

167d

@hjk101

Even most ultralight laptops (under 1.5kg) come with at least two, and most still have a separate charging port so you can use both USB ports even while charging your laptop. That's more than enough for what most people need, and those who need more are usually looking to use legacy hardware with a new laptop.

167d

@hitko

a separate power port is already dumb these days. USB-C is slimmer and more versatile. I'd rather have a mini jack. As that is not legacy hardware until bidirectional audio works properly.

Personally I need at least 3 ports and that is only because my display is also a hub (for keyboard and mouse).

I use an usb-c yubikey and an adapter for rj-45.

167d

@hjk101

You just proved my point. An average user has Bluetooth keyboard and mouse, and they're using wifi (gigabit wifi has been around since 2014), so they only ever need a single USB port for that one thing they need to connect when they get to work. You don't. Laptop manufacturers don't care about your needs, they care about what 99% of their users need, and that's 2 USB ports.

167d

@hitko

those advarage users you mention want a tablet with perhaps a removable keyboard. I'd argue that I'm the demographic that is willing to spend 1000 plus euros for a laptop.

Wi-fi sucks since it got popular compared to wired. I've got a professional Ruckus AP and still there is so much interference that my connection degrades from time to time. Especially when out of 5Ghz range. My advice is

"if you can get a wire in the home office; get it". It's almost always worth it.

165d

@hjk101

Lol right, where the fuck do you get all those people who love to plug and unplug a whole bunch of cables every time they need to move their laptop? Go to a fucking library from time to time, nobody has a wired mouse with their laptop. Go find a bunch of graphic designers, they don't even use a wired mouse with a PC because they hate the cable getting in their way. And get over the whole "tablet is the new laptop" idea already, people have been repeating it ever since the first iPad came out, and it still ain't fucking happening.

Also I'm curious what kind of a "professional Ruckus AP" you have, since those start at $500 and you don't seem like someone who'd spend that kind of money on an access point.

165d

@hitko

why the fuck not, you really don't know me? And I mostly leave my yubikey in and like I said nice got a screen that acts as a hub and also charges my laptop. So that's just two cables and my laptop has 4 usb-c ports.

The graphics designers and even a few Devs have drawing pads. Some Devs use iPads for notes and drawing but not the designers.