Do all the things like ++ or -- rants, post your own rants, comment on others' rants and build your customized dev avatar
Sign Up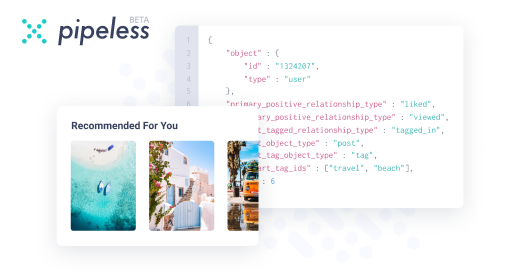 From the creators of devRant, Pipeless lets you power real-time personalized recommendations and activity feeds using a simple API
Learn More
17d

You're under stress, this is normal. You'll get out of this stronger. If you broke your leg she'd to the same, that's what a partnership is about, both in health and sickness. No one ever said that love is actually gonna make things like this easier. Don't feel bad just because you doubt yourself and your relationship during difficult times. It's always hard the first time you're responsible for another person like this. And maybe don't force yourself to have sex if you don't want to, you should talk about this. Your GF will understand that you're tired and that It's difficult to balance all the life stuff + all the chores you had Split before. You just have to open up about it, so you both know the situation. And get a good nights rest over the weekend. You'll be ok.

17d

Having a newborn is exactly the same but with the extremest sleep deprivation you'd ever imagine. It takes years until you find the slightest gaps for yourself. I think your worries are not to ignore, this is a good exercise.

Idk guys, for me it seems that stuff has been piling up for years. Im not in the best mental/physical health myself. But all she cares about is going on a date, getting laid and getting a ring on that finger so I would never leave. Bonus points for putting a baby in her so she would invest all of her time into that since she doesnt have any interests or hobbies besides killing time with scrolling. I feel like she doesnt understand me. Im tired of explaining the obvious. And I feel like nobody will.

After four weeks, she should already be able to move again. So it isn't like you have to babysit her. It really shouldn't be much more stress living with her than living alone. If it is, then something is wrong with your relationship. Normally, the moderate amount of added stress should be compensated by being in a relationship.

If you want top know, how to best deal with relationship issues and make the most of your babies, i recommend playing some heavily modded Rimworld (mods not actually needed for training relationship mastery - but everything is better with lots of mods)...

@Oktokolo

Thing is that alone time is sacred for me in order to recover. Im used to spending 8-11 hours monday to friday alone in home where I have time for my work. Or spending alone time watching some tv shows by myself. The vibe when Im alone in home heals my sanity and feels fantastic. Now since shes home 247 I barely can take a piss without hearing another suggestion about what shithole we should visit or question about what we will eat today. 4 fucking years in a relationship and she can cook tasty food only 2 times out of 10. For some reason I have to be involved in every little decision.

17d

Harsh to say so maybe, but please don't get a child then. You'd hardly be alone for many years.

@horus

Probably in the end Im not a family person. Even if I can shoulder the financial responsibility, do household chores, take care of food, all of that responsibility leaves me being a drained out sexless nervous creature who wants to stay alone. Clearly not the best family material. Or I need a partner who's not a child and can do her part.

@topsecret230

Nah, has nothing to do with family person or not. Different people just need different exposure to human interaction. You definitely have to get your needs communicated and respected though. If she is a full-energy extrovert and you are an introvert, it probably won't work long term. But if she is just clingy because of anxiety losing you, the relationship might be salvadgable.

Having children is definitely a very stressful thing in the first few years. And if you don't get that father joy out of it, that would kill the relationship for good. So be careful about that for now.

Actually sounds like a pretty good topic for

https://youtube.com/@HealthyGamerGG...

@Oktokolo

thanks for your insights. In relationship subreddit all I was told was that Im a POS, I should breakup, fix myself and bring even MORE into next relationship. My point of view is that second relationship will basically be the same. In the end if you find a person that you can tolerate at least halfway u stick your nails to him and hope for the best. There is no perfect person, only first few months everything seems perfect until reality hits and relationship becomes a routine of satisfying each others needs.

In my current state bringing more would be bringing a heart attack maybe lol. Maybe its my fault for always hustling for the next goal and never being able to relax and you know, live and find joy in simple things.

@topsecret230

Well, it is the internet. People do call other people things all the time.

Realationships are indeed almost never perfect. But it isn't primarily about economics or sex. You probably know how to masturbate and you probably know how to do the laundry too. Without the empathic/love aspect, the relationship is just a mutual service contract. That normally isn't enough to keep it going.

It also is completely normal, that the initial hot burn phase ends after some time. After that, it is on both to keep the fire fed. You don't have to make it roar. It should be enough to have some romantic event once in a while. And you don't have to always have sex. Cuddling and hugging also release some oxytocin and reduces stress.

If she really has no hobby (having a relationship isn't a hobby), she really needs one. Considering your need for some free space, it optimally is one that doesn't involve you at all. But it might also be nice to share something more than "just" love.

@topsecret230

And yeah, relaxing is important. Don't be on or like being on speed all the time ;)

@Oktokolo

That's my ADD that makes everything complicated. If I had a normal person's dopamine reward system I'm sure I could live a more balanced life but Im wired that way and all I can change is my habits or lifestyle, not my internal wiring.

Cant even stay in a job for longer than 1year because I always put 200% effort into it, learn everything that I can and once the job becomes repetetive and predictable without satisfying challenges I leave. Only constant in my life is my gf at this point.

@topsecret230

Well, as a certified sloth, i don't know much about ADD (apart from that you probably missed the H of ADHD because hyperactivity seems to be a pretty pronounced aspect of your life)...

But HealthyGamer has tons of videos about that - and you might actually be able to watch em on double speed.

@Oktokolo

I dropped the H on purpose because in late 20s that hiperactivity is not visible externally, people who know me would probably think that I'm either lazy or constantly drained. Instead that hiperactivity transferred internally to you know, anxiety, racing thoughts and general restleness. I will check that channel out, thanks!

@topsecret230

The 200% sounded pretty active to me though. Ya sure, you didn't convert some of the H into workaholism? 🧐

And yeah, that channel covers a lot of the classic nerd problems. Pretty indepth and entertaining but not funny or clownish. That channel definitely improved my life - not much because i am slightly narcistic so i obviously didn't need any help to begin with...

@We3D

I would say it was funny but on the other hand I always knew how to entertain myself.

16d

I identify sooooo much.

In fact, just broke up for similar shit.

Believe me, you don't wanna be in this situation. Better be alone than in bad company.

I realized that end in end, I can pay better looking hoes, and it's cheaper in the end.

16d

@topsecret230

Four weaks.

Yep.

Predisposition, a bit.

Seems like she took care of all your shit all the time before.

16d

It's obvious that she is not your soul mate as you would gladly take care of her. You sound like you aren't ready to share your life with anyone. Definitely do not marry and have kids. Let her go she deserves better. You need a doting mother not a gf.

@helloworld

I gladly take care of EVERYTHING. Problem that there is a limit for everything. I have other responsibilities.

@scor

Trust me Im very very far away from being weak :))) I bet you live alone and judge everyone from your high horse. If no, please enlighten me on how strong you are and what YOU went through.

@scor

Dont change the topic, let's get real. I got vulnerable here and you shat over me with your feministic crap.

The ball is in your court now, question is do you have any real life experience to backup your shit or are you speaking out of your arrogant french ass?

15d

@scor

Your venomous hatret probably is, what he got on Reddit. I would definitely not upvote that stuff. But maybe you find other haters who do.

15d

@topsecret230

To each their own, I suppose.

I can do away without emotional connection, autism helps with that.

I just get so much the whole "all she does is lie over there scrolling" thing. I work from home too and she does not work.

And I failed to convey the boundaries there.

I agree that taking care of her is expected, as is from her to take care of you if you need it, but it takes very little too actually abuse that.

15d

15d

relationships is a complicated topic, I myself have found a mirror in not just one comment in this thread, but at the same time each story is different and has just a connecting point(s) to mine or others. It's not easy to express it with a few lines of text and I admire you all for sharing such things so openly =)

15d

@topsecret230

But surely this is a temporary situation and normality will resume and you just need to get through it. If it is really bad and you need a break, surely her parents or girl friend can take her for a week so you can de-stress. If you can't talk and she doesn't understand the toll it's taking on you then there are bigger issues here.