Do all the things like ++ or -- rants, post your own rants, comment on others' rants and build your customized dev avatar
Sign Up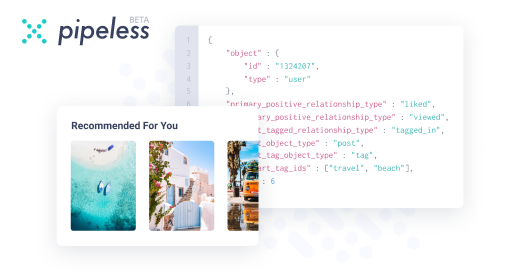 From the creators of devRant, Pipeless lets you power real-time personalized recommendations and activity feeds using a simple API
Learn More
What have you done to deserve that? Can't be too bad?

10d

Maybe the other managers were just amazing and you're just great :)

10d

Is he still your team member?

Fact that you recognize you might have room for improvement says a lot. You may not be the best, but certainly can't be the worst. I've had a fair number of good and bad...very bad managers (see my rants)

Sad to say, my current manager is in the top 3 of bad managers I've had, but mostly for polar opposite behavior. In no particular order...

- He's the smartest guy in the room, he knows it, and not shy to 'flex that muscle'.

- He barley speaks to me. When I try to converse like a grown up, its seems like he struggles to "talk down" to me. He has no trouble 'shooting the bull' with people at his level and above.

- Often will passively ridicule my design decisions and on many occasions update projects because he feels his way is better. Is it better?...yea...but that's not the point.

- Have about 10 other items, but running out of room, you get the idea.

Be a servant to your team, put your people first, and you'll never go wrong.

10d

How many other managers did he have?

10d

Ask for more details. Find out where you are lacking and where they think you are doing wrong.

It's feedback. Appreciate it. Far better than people suffering and quietly leaving

As others have said, ask for feedback. And if it's tough to take, or even if it's not actually, just say "Thank you". No need to give them a swift reply right there and then.

10d

Although the finger pointing employee may be correct, it's my belief that fucked up people use any fucked up excuse to deflect blame from themselves.

10d

A shit manager would not give it a second thought, you are obviously not one of those. Aknowledging that means you can eventually make someone say that you are the best manager they ever had. Work on it!

10d

Thanks to all of you for the suggestions and support. It makes me happy and puts me in a better mood.

I should have put the following in my original message, but missed.

I think I handled the subsequent conversation calmly. Asked for explanations and reason which was given. I was also given the opportunity to explain my thoughts and reasoning.

I was really glad it was brought up and we were able to have a constructive conversation around it. We ended it with a "Thank You".

10d

@invisible

I would say that if it resolved it self after that it was probably more a case of one of you having a bad day that triggered the comment than any real issue.

Most of us have blurted out some nasty comment if we have had a shitty day and someone brings bad news or unwanted criticism (how ever warranted it might be)

But handling calmly it is what a good manager does :)

10d

you gotta be a sociopath to be a manager.