Do all the things like ++ or -- rants, post your own rants, comment on others' rants and build your customized dev avatar
Sign Up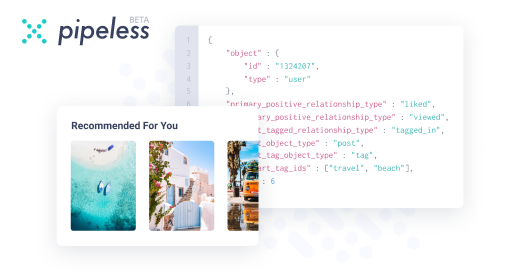 From the creators of devRant, Pipeless lets you power real-time personalized recommendations and activity feeds using a simple API
Learn More
Geez, glad you got out of there! Onwards and upwards! This is why as time goes on I increasingly get the feeling that all dev work should be handled on an outsource basis to local development houses instead of having in house guys being managed by people who have no idea how the job is supposed to be done.

6y

Though I feel with you, I also really enjoyed reading this. Your writing is good and I hope (and very much think) everything will work out for you. Fuck the corporate world ✊🏻

We are lucky to work in a sector where our skills are in demand and (assuming its the same in your country) there is no reason to stay in a job you don't enjoy. There is no thing as job loyalty or a job for life anymore so we shouldn't pretend there is. Maybe if more devs left when management treat them like dirt companies would realise where the problem really is...

6y

Very well written, sometimes you just have to leave. Judging by what you shared, it sounds like you made the right move!

@zt0ne

thanks Bossman, I appreciate it. Definitely, sometimes it's just time.

Thanks to everyone who's commented.

I appreciate all your kind words, and agree with every point made. You're all awesome and I wish you the best of luck in all of your careers.

Finally found the time to reply to each individual comment.

@TheCapeGreek

I'm of a similar feeling... putting users who don't know the impact of the decisions they're making in a position of power is like giving a gun to a babby. They always make the choice that suits their cause.

I've increasingly heard the phrases "I don't know" and "I don't see why we cant" from these people but they're chronically incapable of deferring to the greater knowledge of a lower level employee.

The ESRI thing is legitimately scary, the whole IT dep have said "nope" but this handful of users and one rat faced, smirking, bellend are continuing to use it because they'll be in the shit if they stop.

It has a €20m potential impact on our company.... they're fucking idiots.

@hash-table cheers brother. If we don't look out for each other nobody will.

I'm glad you've also taken a strong move to look after someone being mistreated.

The state of the workplace nowdays is horrific. University lecturers tell me we're breeding a generation of middle managers and I can see that happening. It sucks.

Mad respect for yourself taking a stand as well.

@zshh

thank you! I grew up ranting about the wrong in the world and still have that skill somewhere in the back of my mind.

Much respect my friend.

@Jonnyforgotten

spot on man!

I'm in the UK and it's a developers market just the same as out west where I'd like to be working soon.

There is no such thing as company or brand loyalty anymore. I see it like stocks and shares, if you don't diversify you end up potless.

A few years ago they had a mass layoff event that saw a bunch of cobol devs leave... but they were the guys that actually knew what they were doing. A company only gives value to the word not the decades of experience and knowledge.

They got out early, I'm jealous but I know that caused them trouble finding work and looking after their families.

All the while [company] had a smile on their face, trying to spin it as a "streamlining" event which essentially ended up as "saving enough of the budget to keep middle management in a job".

Eventually it will be a company of middle managers and no value, someone will undercut them and kick them all out of the market.

For fucks sake the world is dominated by fucking stupidity, clinical egoism and assholes trying to step on top of others. When I was a kid I thought adults were at least capable to maintain society. Now I'm fucking wondering how is all this mess working out? I mean, almost fucking nobody in management positions actually care for their products, clients, workers and all stuff of real value: all these fuckers want is a higher fucking job position. Omg how could these guys be so retarded? Those mother fuckers ruin everything for fucking nothing of real value. I hope, someday, they end up realising what a shitty life they've been living, and the waste of space and air they've been.

@gitcommit

So right man, thanks for your support.

I'm genuinely scared, this generation Lecturers have said there's been a big shift... most people just want to go into middle management. I think the quote I heard was:

>you can no longer expect students to learn things for themselves, you have to teach them the absolute basics.

It sucks, hopefully this wave of fucktards is over soon... if not I'll be the guy wearing a mask with a dick for a nose in the apocalypse, watch out for me.