Do all the things like ++ or -- rants, post your own rants, comment on others' rants and build your customized dev avatar
Sign Up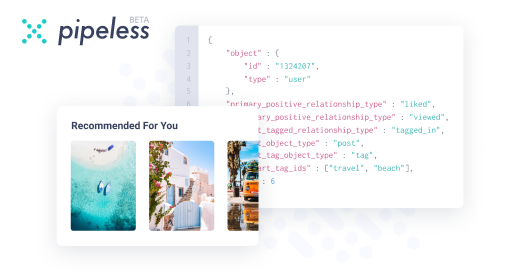 From the creators of devRant, Pipeless lets you power real-time personalized recommendations and activity feeds using a simple API
Learn More
25d

Someone's about to go poor if they don't rate limit that thing 🤑

Also.... why?
ChatGPT is wrong a lot more then it's right for anything I've queried it for.

@C0D4

true, it literally invents shit all the time

25d

we already have AoK

25d

@C0D4

uhh, idk. From the top of my head - the questions asked by greendots that can easily be replied by a bot? :)

as for rate limiting - openapi gives $18 for the first 3 months to waste

25d

It would be more fun to train an AI on devRant and see how well it can imitate specific users.

@netikras

you want to encourage green dots to ask questions that a simple google search would have found?

@lmddgtfy

what's the difference between a for loop and a foreach loop

So...

@chatGPT

Why is the ultimate answer 42?

@C0D4

Not yet responding to @-mentions :) Only posts with a 'question' tag.

@C0D4

okay okay, I took it down :)

@C0D4

well, speaking w/o being tagged is against the guidelines you've linked to :)

@netikras

The bot "should"

That leaves some grey area 😅

It's more if you do @-mention a user like that, than ignore the other Bots laying around.

24d

U k bro?

24d

@netikras

What do you mean "why"? We have AOK!

@vintprox

I'm not following. Is he asking too many questions or does it have a comprehensive database of facts, or...?

@chatgpt

Is Lenovo still the king of battery life laptops or have they been dethroned

@netikras

As an AI language model, I don't have access to real-time market data to determine which brand is "king" of battery life laptops, but I can provide you with some information about the brands that have been known to produce laptops with long battery life.

While Lenovo has been popularly recognized for high-quality, long-lasting batteries in their laptops, other brands such as Dell, HP, and Apple have also been known to produce laptops with excellent battery performance. Additionally, newer laptop models often come with improved battery technology, so it's important to look at the specifications of each laptop before making a decision.

Ultimately, the "king" of battery life laptops will depend on various factors such as battery capacity, usage patterns, and personal preferences.

Does the bot now ignore mentions from itself and other bots? I glanced over the code and didn't find that kind of a check. I figured it's better to ask than test it.

@electrineer

it does not yet. That's why I stopped it for the night

@electrineer

I think it should be working now. Ignoring invocations by known bot users

@netikras

"

@chatgpt

shall not reply to its own invocations" - an important rule to maintain decorum and prevent spamming.

22d

@C0D4

A bot (short for robot) is a computer program designed to perform automated tasks. Bots can perform a wide range of tasks, from customer service chatbots to social media bots that automate certain actions or monitor for certain keywords. Some bots can be programmed with AI and machine learning algorithms to simulate human-like conversations and interactions.

22d

🫡

@chatgpt

In one episode of Friends, Joey was auditioning for Leonard Hayes. Joey failed and Leo suggested him to be less horizontal and more vertical. What did he mean by that? What does it mean?

@netikras

In this context, "horizontal" likely refers to Joey's lack of energy and enthusiasm during his audition, as if he was lounging or lying down. "Vertical," on the other hand, would mean standing up straight and projecting energy and confidence. Leo is likely suggesting that Joey needs to be more engaged and lively in his performance to impress him as a casting director.