Do all the things like ++ or -- rants, post your own rants, comment on others' rants and build your customized dev avatar
Sign Up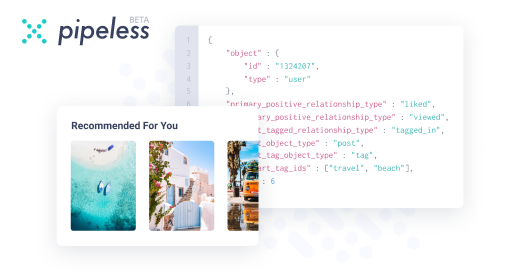 From the creators of devRant, Pipeless lets you power real-time personalized recommendations and activity feeds using a simple API
Learn More
I feel your pain fella but please, please try to stop expecting recognition, you will be bitterly disappointed. In the last decade, I've only worked with a handfull of people that really showed gratitude and meant it. Nowadays I focus on my personal development - in terms of coding and customer service, recognition is nice but won't affect me if not given. Honey bees don't pollinate flowers for our benefit, they do it to feed themselves. Honey bees are good, be like the honey bee. You come across as a pretty level headed coder with a good business sense, time to think about going solo me thinks :). Wishing you all the best.

@ymas

I'm not expecting it. I've been here for years, gotten very little and was fine with that.

Its the fact that they are going the other way. We are very under staffed for the work they want us to do, somehow we are getting the majority of it done and despite that we are all "fucking about" and "taking advantage".

Theres a big difference between expecting praise and expecting to not be criticised for not working 22 hour days.

4y

Just get out of there as quickly as you can, nothing good will come out of your current situation (and I'm sure you already know this).
Push as hard as you can and nail that interview your friend set you up for! Don't waste the opportunity

Man i feel your pain and cannot blame you for feeling burnout. I have been there too, a lot of us have I believe. Studying algos would be a challenge of strength but I cannot blame you for not wanting to do it after all the shit you have been through. And it is not about getting praised, i know that is not yo thing. Its about being left to work in peace when there is nothing wrong with your work. That manager is a toxic childish piece of shit man. Hope you do get a good interview opportunity.

Little thing I do. I study the common questions for whatever role I am getting into and pseudocode solutions for it, it normally works. Hope you get to do something similar and you get to feel at ease soon my dude.

Stay strong.

Maybe a weird question: do people say hello when you come in? I don't mean this in a personal way, more like what the atmosphere's like.

I was in your shoes two months ago. I worked there for 6.5 years and was dealing with so much BS that I finally had enough of it. You need to get out of there for your own well-being.

@FunkDelegate

ha I get what you mean. Yes everyone below the manager is very friendly to each other. We all get on quite well and work very well together.

There is a noticeable difference in the atmosphere when the manager comes into the room. He sits in the same section as the devs. When he's at his desk, everything just goes quiet.

@practiseSafeHex

That doesn't sound too well. I've recently read the manager makes for about 60 to 70% of the company culture.

@practiseSafeHex

I can make some recommendations based on my experience. If you and your colleagues believe the manager is being unreasonable then you can all raise a grievance against them. However, for your grievance to be upheld, you guys cannot alienate them (everyone going quiet when he comes for example) and you cannot do anything that would come across as pernicious (harsh emails etc.). The reality is they are the manager and they are trying to put their foot down (in the worst possible way). They do tend to do that if they're not getting enough recognition. If they are asking people to come in more often, though remarkably obtuse given the team track record, is within their remit. I would comply while the grievance is ongoing and you can use your compliance as proof you are trying to resolve the situation amicably. You can get started here:

https://citizensadvice.org.uk/work/...

@ymas

we have told him the problems, very politely and frequently.

I've tried to explain how busy and stressed we are, and he promises to try change it and tells us to push back more when others ask for work. I pushed back with business development to say I don't have time to help them with something ... manager came back and said I can't do that.

We've all complained about too many meetings, he said its his prime focus to fix due to so many complaints from across the team. I once showed him one of my weeks in the calendar and he just said they are all important and left it at that.

He listens to the problems at a high level, and agrees they are affecting us, but when it comes time to fixing them he just back tracks and ends up changing nothing. If he's refusing to act, or even fully acknowledge the problem, I don't see what hope we have.

@practiseSafeHex

raising a grievance is taking it to the next level. The law gets involved in this circumstance so they *can't* brush it under the carpet. If the decrees the manager is making is causing you stress and is affecting your productivity then it's time to use your rights. Though you are an employee, you have a lot of rights. In most cases, the hint of raising a grievance will get things going in the right direction. All the best to you.