Do all the things like ++ or -- rants, post your own rants, comment on others' rants and build your customized dev avatar
Sign Up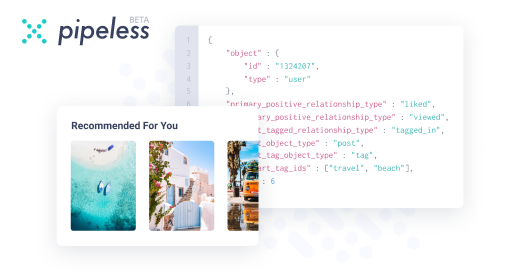 From the creators of devRant, Pipeless lets you power real-time personalized recommendations and activity feeds using a simple API
Learn More
3y

Meh.

Whats the second one again?

@Alice

Well, on minecraft obsidian edition you have to pay real money to get new skins, texture packs and minigame/adventure maps, that ruined the experience for a lot of people, we still have java edition, but that's because microsoft has no "power" on that, only on bedrock edition

@Alice

Didn't know that, but having a store on a paid game is still something bad

Also, they killed bukkit, I know spigot is a thing now, but bukkit was a huge part of minecraft for most of multiplayer players

And the 2014 eula made in order to kill larger servers, it didn't really work, but it was clearly an attempt to force people to use realms

And all of this happened after microsoft acquisition, if mojang had issues with server donations and bukkit, they could have done something in the 4 years those things had been a thing by then (bukkit was released in 2010 if I recall correctly, but I might be wrong)

@Alice

most of it's developers left due to the 2014 eula announcement, it was already dying, but that gave it the final blow

3y

Second should be Nokia

@SimplyAero

Fun fact: Mojang currently has more than 320 developers dispatched in the world.

And also: Minecraft represents 45% of all YouTube views monthly.

And also: see the next 1.13 release with dolphins, fishs and all.

No, Minecraft is not really dying.

But I agree with the store thing.

@jAsE-Official

I didn't say "minecraft is dying", just that minecraft got worse for a long period and it's starting to get better now

The devolopers that left were bukkit's, not mojang's

@athlon

and just how did MS kill Nokia? Would Nokia be still around now if MS didn't buy them? I honestly don't know but their downfall was not because of MS

@SimplyAero

starting to get better but still MS killed it?

3y

Ya skype is preety fuck up

3y

And what about LinkedIn ?

Didn't Microsoft lend Apple some heavy coin so they wouldn't go under?

@Alice

A lot of people dont like the newer features of Minecraft, and are still on 1.8.

Before MS bought Mojang, people couldnt wait to update their game and servers.

Im one of those who stick to 1.8. I like some of the new features added, but its just not the Minecraft i grew up with.

That said, even more people probably loves the updates, but here in Denmark, 1.8 is the preferred server version, unless its for SMP/Vanilla.

@Alice

they absolutely destroyed Minecraft. The only good versions of Minecraft are the versions still running Mojangs code such as "Java Edition, or the original console editions"

Their "Better Together" version is a micro transaction infested buggy trash heap.

@n00bn00b

Don't say that they killed it. It's not really true.

You can disagree with Bedrock edition, but the Java edition still exists and will still exists for a long time.

Now, the new code of Java and Bedrock are based on each other. The new features are ported to the other edition.

Saying Minecraft is dying is really incorrect. They even want to see if they can remake the combat system for a next update.

@jAsE-Official

the Java Edition is still leagues ahead of Microsoft's version. People will be forced over to it eventually like they already are. Since they are going to stop updating the console versions.

I don't know anyone who plays it. I couldn't stand it. And their little eShop thing alone makes me want to avoid it like hellfire.

Also, I didn't say Minecraft was dead as a whole. I literally mean that shit version Microsoft is shoving down our throats is dead version of a wonderful game.

@n00bn00b

You haven't seen anyone playing Bedrock edition? Okay, but haven't seen doesn't means that it doesn't exists.

Minecraft (Bedrock) is the top 5 in the USA Google Play and the top 2 of the USA App Store.

@MrEvilCooki3 I used to play a lot of Minecraft. Frankly speaking, I met a few influential acquaintances and friends through the game so it has a special place in my heart 😅.

I also went through a Bukkit, then Spigot phase, plugins are fun to write imo

@MrEvilCooki3 I should give it a go some time I've time to goof off :P

Just want to point out that Minecraft had in-game store for console version before Microsoft bough it.