Do all the things like ++ or -- rants, post your own rants, comment on others' rants and build your customized dev avatar
Sign Up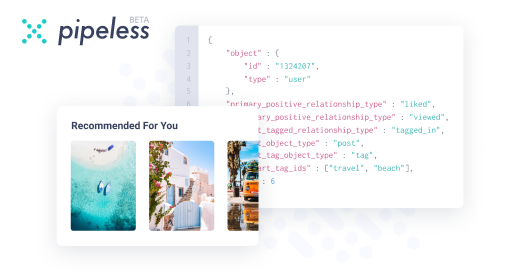 From the creators of devRant, Pipeless lets you power real-time personalized recommendations and activity feeds using a simple API
Learn More
3y

As I am not a native english speaker please be tolerant against some mistakes.🙈

I think this eternal discussion on which IDE or text editor to use is pointless. Beside a few features most common text editors like atom, vscode or sublime offer the same modular system for configuring the editing experience to your personal demands. So I suggest go for the one you're familiar with, the one where you're most productive. If you like to use vim or something else just go for it.

Personally I like the easiness you find in IDEs. Nearly everything is preconfigured to most people's demands and so probably yours. I simply don't want to spend hours setting different packages for you're editor up and end up with a messy configuration.

For simple scripting and editing of config files I often use the pre-installed GUI editor, in my case it is mousepad. I'm about to migrate to vim for these kinds of tasks though. I tried atom, but it always took ages to load, why I got rid of it. I have VScode installed, but never learned to love it. So I accually never use it. For everything more complex I'm a fan of the jetbrains stuff. I use that on the daily basis (for work and my side projects) and I really like all the nice features that come with it.

@LordLazy

I pretty much agree with you. It seems to me that all in all with editors it's the same stuff different name. IDEs really come down to what language you're using.

@undaunted

Jetbrains makes legit stuff all around. I'm a big fan of PyCharm. If I'm gonna use an IDE it will be from them, hands down.

I haven't had that issue with Atom at all. And my laptop isn't spectacular or powerful by any means. I wonder what causes the slow lag people attribute to Atom cause I just never have that issue.

@undaunted

also trying to bone up on my vim skills as well. Its valuable to know career wise, and I'm comfortable in the terminal anyway.

@n00bn00b

The premium features you get when you use the paid versions are also really handy. It is pretty convenient.

Yeah I don't no, it always took 5 seconds at minimum. It is not that long, but when you want to do several quick edits in multiple files, it gets annoying.

3y

I used to use atom as my daily editor,
It had a great plugin community and frequent updates and awesome themers and I started to learn coffeescript to be able to create my own plugin.

The problem I had was when the IDE-* plug-ins arrived that solved a lot of the missing features I needed the editor to have without jumping up to an actual IDE, these caused atom to use a lot more cpu / ram then I had expected and the load times suffered dearly.

After jumping on the band wagon for vsCode, installing the same plugins I had on atom + themes + atom key mapping (I prefer atom shortcuts over vscodes) and similar IDE functionality I was struggling with on Atom, it just worked and doesn't hog resources anywhere near as much as atom was and load times are near instant.

I do have a few plugins that conflict with each other, but I work in many languages so my plugin list is probably larger then average, so conflicts are bound to happen.

If I could return to atom I probably would, but they lost me when an editor started using 30% cpu (i7) and 2-4 GB of ram.

Why haven't anyone mentioned sublime?
I use sublime for projects and gedit for simple fixes here and there. Also nano for simple fixes as root or if the files are far from where I am. I want to switch to vim for those though

3y

I'm an eclipse user. Kinda like it. A bit unstable though.

@ngBuild same goes for Atom and VS Code... and the title mentions editors

@ngBuild yeah, I like editors anyway. unless i'm on a long project. and editors + plugins ≃ IDE

@Dave-Elec @ngBuild yeah that shit drives me nuts. But I did want to talk about editors more so than IDEs.

I don't see people get all gung-go over IDEs like some do with editors and even languages haha.

I mostly use Atom for mostly everything. I also love Jetbrains stuff, especially PyCharm.

For real work: a lean IDE with as few plug-ins as possible. For Java dev work you need an IDE so IntelliJ IDEA.

For scripting/general text editing: Vim. Lean, mean, and native on Linux.