Do all the things like ++ or -- rants, post your own rants, comment on others' rants and build your customized dev avatar
Sign Up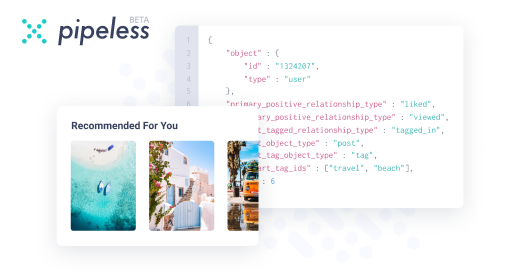 From the creators of devRant, Pipeless lets you power real-time personalized recommendations and activity feeds using a simple API
Learn More
6y

Windows 95 or 98,I don't really remember. I was born in 94 and I was like 4 or something when I started using computers.

windows xp, so many fond memories, in fact I tried to install it again last year and it fuckin' bulldozed over my Linux partion and gave me one giant fuck you. Good times windows, good times.

6y

The Commodore 64 ... But really the first OS I was aware of as such was the Amiga OS on the Amiga 1000. Pre-emptive multitasking in 128KB of system memory FTW! In '93 when I bought a 500MB HDD it was $1 per MB.

I'm not an Amiga fanatic like some ... but that was a huge waste of great potential. I switched to DOS and Windows 3.1 very reluctantly after the collapse of Commodore.

Been with MS ever since Win95, Win98, Win2K, XP ... dodged Vista ... Not a huge cheerleader for it, but by and large it works and I know it, or can at least find my way around it.

@rainmitchell

yeah, i remember the classic start menu, the old paint, control panel... Windows used to be a good OS...

windows 98, I was 6 when I first got my hp pavilion.

@altermind yeah, as you might've guessed I'm a Linux person, but I liked windows xp and 7, those two were acceptable.

6y

Win 95 over here. On some big-ass tower with turbo button.

6y

Win95.
But the OS I have the fondest memory of is definitely WinXP. I had it for ~12 years, run the latest games with it, used my first "bigger" programs on it, did my first bits of programming against it (including a system crash caused by a loop...).

6y

DOS. Yep...

6y

MS DOS :)

6y

DOS 3

@spl0

I also started on Sinclair. My first two computers were a Sinclair ZX81 and a Timex Sinclair 2068. I'm fucking old.

6y

C64 was my first. After that MS DOS, and then Linux, and VMS.

6y

Gateway GP6 350 - Windows 98

6y

Commodore 64

Windows 95 I'm pretty sure. then 98, 2000, XP, Vista and stopped at 7. Linux, Mac and Chrome ever since before 8 came out.

MS DOS and Windows 3.11 👍🏻

6y

MS DOS 2.1

PCDOS 3.0, it must have been.

6y

Acorn OS on the BBC Micro

My middle school had an Acorn suite (a room full of Acorn computers), I'd get incredibly sad if our IT lessons were in there, knowing we had a room full of Windows 98 PC's just round the corner.

COS was first OS I *used* (not owned)

@spl0

Haha, Windows 98 was so shiny, I lusted over it.

6y

DOS

6y

we dusted off our old BBC micro a few years ago for nostalgia. I programmed an infinite loop drawing coloured lines randomly on the screen. I left it running for a few minutes as I went to get a drink. I returned to it smoking noxious fumes. I had to hurriedly unplug it and take it outside. I was coughing for a week!

Do not leave your ancient hardware in an infinite loop!

Win 95 got my first PC when I was 8

CP/M 86 on a PCW8512...and I'm only early thirties

@ianjofriel

Not 86 surely? The 8512 had a Z80 didn't it?

@spl0

yep, being a dumbass, CP/M+, not 86, loaded from the stupidly noisy 3" disks...