Do all the things like ++ or -- rants, post your own rants, comment on others' rants and build your customized dev avatar
Sign Up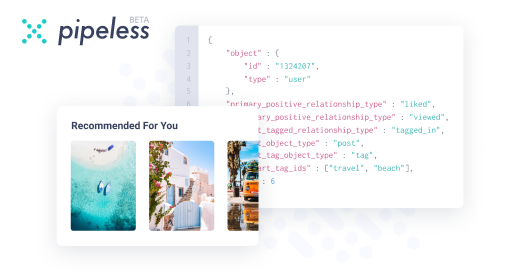 From the creators of devRant, Pipeless lets you power real-time personalized recommendations and activity feeds using a simple API
Learn More
The Mozilla situation is definitely worrisome and I would like to see Firefox (or an alternative) evolve in the right direction.

@Jilano

I don't think they'll mess with Firefox because that's their starting point and currently their best cash-cow.

However, they killed off another project that was almost as popular as Firefox - Thunderbird. It is run and maintained by the community now. Even though the code-base is still based off of Firefox' Gecko engine. It's not going to be long before Mozilla decides to do away with the Gecko engine for Firefox though. They're already working on a 'better' engine called Servo.

@shine

Are you sure about Thunderbird? They did announce something like that, but I'm fairly certain that the development has started again. A new version is due this year.

I'm not as optimistic as you are regarding Firefox. The last update that pushed the "ad snippets" in the US is a shame. It should have never happened in the first place. What's even more of an issue is that is isn't the first time they pull a shit move like this.

@Jilano

Oh yes, Thunderbird has been run by the community for years now. Check out the Wikipedia article for more details.

Regarding Firefox, I have no comments because it's still under Mozilla (I don't exactly whether it is the Foundation or the Corporation that owns the product right now) and that's expected.

There was another one that came in. I'm not sure whether you heard - the acquisition and inclusion of Pocket (the read-later service) built-in by default.

@irene

I didn't say Pocket was corporate-oriented. I said Mozilla was heading in that direction. And Pocket was their first acquisition. And when they did, they just hard-wired it into the browser with no option to turn it off. And there were the annoying reminders to sign-up/in and the feature introduction.

There was a whole module called Add-ons / Extensions that they could've used to put the system in; but no, they had to make it part of the core product. It still is right there in the overflow menu of your address bar. You just can't turn it off (at least not in a straight-forward way).

@irene

other than going into the risky about:config? If you know another way, please enlighten me since I genuinely don't know.

about corporate-oriented and lobbying, I said mozilla was going down that path. And I guess the first (public) step was the acquisition of Pocket. So, it wasn't Pocket that was lobbying, it was mozilla.

2y

Firefox the last browser before we got into corporate milking cow.

2y

Not sure about what's happening inside Mozilla office.

But from the end user point of view, I'm happy with pocket being integrated and owned by Mozilla 😁

Pocket is one of the few good and free, online and mobile bookmarking + read it later services.

Dropping Thunderbird was a serious mistake. If they had dropped everything and remade it into a more modern looking and functioning program, it could have run outlook into the ground.

@Techno-Wizard

Dropping TB was the best that could happen to TB because Mozilla will botch up everything they touch.

And yeah, I've abandoned FF too because Mozilla has become a fuckface corp. I remember Mozilla assholes like that Asa Dotzler who suddenly decided it was a UI priority to remove the FF version from the info dialogue because.. reasons. He put down users who protested and just was an arrogant prick.

With such fuckheads, you can run everything into the ground. After FF had defeated IE, the Mozilla idiots thought they could start shitting on their users because now FF was big. Their logic was so completely backwards.

@Fast-Nop

I feel your pain but I'm sure even you didn't anticipate this from mozilla 5 years ago.

Then, I'd be happy that Thunderbird was a "mozilla project".

Now, even I have the same opinion as you. It's a good thing that Thunderbird was saved by the community. Even Firefox OS (though renamed to Boo2Gecko) was resurrected in the same way by the community.

@shine

well I have been unhappy with Mozilla for years, that's why I used FF's ESR as that gave enough time for some addon to revert Mozilla's brainfarts. But when addons were phased out, that wouldn't work anymore, and that was the moment I abandoned FF for good.

The funny thing is that Mozilla still hasn't understood why they dropped from 35% to under 10%, so I think the decline will continue.

@Fast-Nop

I was not expecting that, but thank you for your answer! Any reasons for that choice (beside the one mentioned earlier)?

@Jilano

the FF forks lack the manpower for real development and will rebase to Quantum sooner or later. Even if they didn't, they don't have a store of their own, and Mozilla will eventually remove all addons from their store.

Since IE and Edge were out of question, that leaves Chromium based browsers, and Vivaldi at least isn't more Google than Chromium itself. Also, it can have a traditional menu and a bookmark sidebar. It's not OSS for now, but I don't care overly, and I think the former Opera team behind Vivaldi has the right spirit.

@Fast-Nop

Fair enough. The best things I found so far was to customised Firefox either manually or through something like "Librefox" or use Ungoogled Chromium (I like to use Qutebrowser from time to time but it's still not "there" yet). Both of these solutions aren't great, but we don't have that much choice for the time being.

I hope something good will happen on the "web browsers side" to shake things up.

@Fast-Nop

I'm still hooked onto Firefox. After all the BS that they gone through, they're also trying to do some good to win users back with projects like Quantum.

Regarding your decision to switch to Chromium, have you tried Brave? I have good impressions after the very little time I used it. I liked Vivaldi as well, but open-source was the deciding factor between the 2 browsers. For me, I'd prefer something that I (or someone who can) can look at the source code, inspect it and vouch for it. I don't trust anything that's closed source and don't want to take anyone's word for it.