Do all the things like ++ or -- rants, post your own rants, comment on others' rants and build your customized dev avatar
Sign Up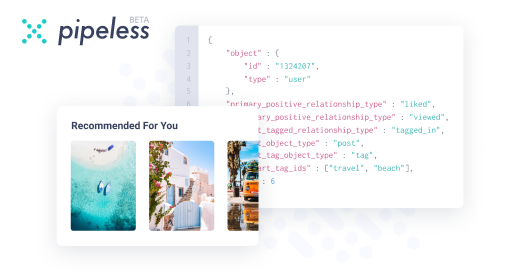 From the creators of devRant, Pipeless lets you power real-time personalized recommendations and activity feeds using a simple API
Learn More
2y

It still sounds like you learned CYA at that school. So the time wasn't completely wasted.

Could you give me some hints as to what institution? I'd like to avoid them

Yeah teachers will find a way to fuck you up. I had classmates who had parts of their code written by a teacher (yes they typed the code, not the student) and when grading day came that same teacher said that the code was shit. I heard that and walked up to him and said "do you know who has written that code? Since I know that you are the one who wrote it"

Next project, same student
Day before grading day, student has almost finished the project, teacher came and said "thats not looking good can I change some things?" while deleting 80% of the project and walks away.

Next day
"You didnt finish the project, why is that"
"ehh miss, you deleted everything yesterday"
"no I didnt? I only removed code that wasnt gonna work"

I was the only one who had experience programming before going to that school (including teachers) and that had put me in the position of being able to be rude to them since I didnt need the school as much as they did me.

@epse

I'd like to keep such information out of public forums (school still has a record of me that adversaries can social engineer out of them after all, and I'm not sure if everything there has been rendered irrelevant over time yet) but I'd be willing to name the school in private? I'm on Telegram as well as Signal. And email of course 🙂

@epse

yep! Please do edit the email out before the bots get to it though _/\_ the SEO spam is sort of fixed now but To: based filtering is still part of the blocking lists. Some mailboxes turned into serious spam magnets.

I once pinned out a big in a system that exposed every customers contact details. I wrote them showing the bug. I'm not in security but would have liked to publish my findings after they fixed it.

Their response was "what do you mean by 'publish'?"

Some people are Muppets. They are the majority. Some people are dicks. They're the minority. I don't mind dealing with Muppets up to a certain point.

However, I have absolutely no brain space for dicks. Consider this a lesson learnt.

The next lesson will be that your teacher will not let this go. I guarantee that this will not be the end of it. I can either smile and nod and then go do what ever you were going to do anyway (easy route) or go head to head with him. I'm pretty certain the latter option will end badly for you since he has pull over your grades. Don't underestimate how petty people can be

@polaroidkidd

I left that school shortly after the incident. Regardless of their pull on my grades, with Moodle blocked for my VPN server (at the time it was just one of them), I wasn't able to do much for school anymore anyway. And it was kind of the straw that broke the camel's back for me. Incompetence, long commute, etc etc, all fine for me.. but this, that was the end of it. And after that incident there was no way that they wouldn't have become biased against me anyway.

2y

this remembers me of my time in school. first day in new class - we where asked about who we are and what our hobbies are (no it related class). I told them that i am programming in my free time. on the same day we had a computer course and something did not work, cant even remember what it was. i think some people could not access a network share. someone told the teacher that i am know programming and it must have been me. the teacher came to me and blamed me that i should revert what i have done to the system.
i explained to him that i could not cause the thing that did not work and that an IT related teacher should know that (in that course he teached how to use word and excel and shit).
since then he had an eye on me as he must have thought i am some kind of evil hacker or something like that.
in the last year he gave me a bad grade on my certificate (a 3, only had 1 and 2 apart from that). caused me effort to get a second certificate with my real grade on that paper -.-

2y

Similar experiences. :-(

One place I went to though, did have really good teachers.

I haven't read the comments yet, but please don't let

@irene

read how skilled you were in school, he'll get super depressed

"That's why I regard those expensive shitty pieces of paper as such. The only thing they prove is that someone somewhere with some unknown degree of competence confirms that you know something. I think there's far too many unknowns in there."

well said, man.
when I told my family that a degree in comp sci wasn't a guarantee of anything nowadays, they flipped tfo, as if I was some heathen.

I've seen horrible developers with degrees too.

getting certified by a reputed institute makes a lot more sense.

@irene

is there anything I could do to help? within the boundaries of the realizable, ofc...

2y

@irene

ok, I'm here if I can ever help...

Seriously tho. The amount of ego these fucking teachers have is amazing

@epse

Sorry for the wait, was really tired this morning... went for a couple hours of sleep as I was extremely tired, answered it just a little while back though.

And switched my sleeping schedule from daytime wake right back to nighttime wake again, as it should be (: long time no see, darkness, my ol' friend :3

@epse

thanks man, I appreciate that

2y

I never had anything similar happening in my school, although my teachers were assholes too. For starters, they didn't give a fuck about your knowledge. We had a JS teacher, who told us to create a online store in JS (more of a mockup). The requirements were simple, some HTML and CSS and info about the product when you hover on it. First of all, he forced us to use a theme, may I add, a shitty one. So instead of actually learning CSS, we had to fuck around trying to find relevant code. Second of all, we were supposed to add a form that displayed the message that you typed in "Contact us". Simple, right? So I asked if I can change that a bit and improve it. He said sure. I made it so that you receive an email with the message, and he said he didn.t like it. I also added some CSS animations, which he didn't know existed so he though I just used some JS library... In the end I got B for the most technologiacally advanced project in my class... So glad that I finished that school.

@electrineer

I wish they were trolls, that would mean they were just annoying and not dumb.