Do all the things like ++ or -- rants, post your own rants, comment on others' rants and build your customized dev avatar
Sign Up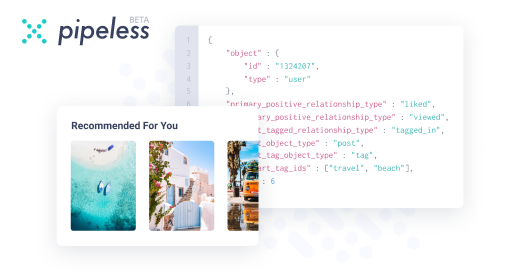 From the creators of devRant, Pipeless lets you power real-time personalized recommendations and activity feeds using a simple API
Learn More
5y

Talk to me when Linux is over 5% usage on the desktop. Then I might consider having this discussion. Even then I'd struggle to justify the time.

5y

I must admit, as amusing as these comparisons are, people seem to forget one vital difference between the two: Linux is community driven with countless contributors, where Windows is consumer driven with a far smaller developer base. It's also not uncommon for one system to adapt ideas first conceived in another one.

With that said, imagine how far Linux would be today if everyone worked on creating and improving a single UI.... O.o

I use 6 different computers (excluding VMs) daily between home and work, 4 of which run various flavours of Linux. Each of my systems have their own benefits and suit a specific need perfectly, so I've never thought of any one as better than the others in every scenario.

4y

And then there's Apple's OSX: all the features of Linux with the eye candy of Windows. Added bonus: IT JUST WORKS

Well, so far I have seen about 20 people using Windows's Continuum (and as a UWP dev myself, they DO use the same code base since Windows 10), and about 0 people using Ubuntu's Convergence.

@blank

There are linux distros which just work as well, e.g. Ubuntu (except with exotic hardware configurations), but there are distros which need a lot of tinkering :)

@blank

I find the OSX UI to be incredibly frustrating to use compared to Windows.

4y

You fogot... Windows: popular games since dos erra. GNU/Linux still pending......

Windows: supports my aging parents. Linux? Wouldn't even mention it.

4y

It's true though. I prefer Ubuntu over Windows.

And I think I should know as I spent an entire year having to work with Ubuntu.

But I still use Windows as all the programs I use work out of the box.

4y

@drRoss

cause majority of desktop users are stupid, and Windows targets that market!

@metaory

Not necessarily stupid, they just don't want to mess with it and just want it to work out of the box

4y

@drRoss

If everyone thinks like you the usage of linux on desktop won't increase beyond 5%, because everyone waits for it to increase, but noone actually helps it to increase.

@blank

OSX is awful. You end up with windows floating around everywhere. Not knowing which icons are pinned to the taskbar, and which ones are open.

@drRoss

Isn't apple supposedly the one that is designed to be simple...

@DLMousey You dont have to participate.

4y

Windows run magic actions with no real log or transparency, and if things don't work out it just throws app not responding or better a bsod .

Where Linux user owns the machine, have full control, can change literally anything on it, and can follow actions with full clarity.

True linux is not for every one, and I suggest you stick with what you're comfortable with.

@metaory

Oh fuck off. I use Windows because I prefer it to Linux, so that makes me stupid? Good one.

@Geckoco

I wouldn't consider a year using Ubuntu a long time. If it was that good, you'd make the effort to switch to it full time, which you haven't, so I really don't think you can contribute.

@MaccaMc

I just find the most basic things like navigating the file system and copying and pasting frustratingly and unnecessarily complicated in OSX.

4y

@drRoss

I never said I used it for a long time.

@metaory

God forbid you do something wrong though. Because you're looking at a clean install if you don't know what you're doing.

@DLMousey Seriously, these posts should just be removed as soon as they're posted. They contribute absolutely nothing to the DevRant community and I'm so bored of seeing them I can't help but defend Windows because people are just shitting on it constantly. I bet half of the people that are chumming the arse off Linux aren't even using it as their daily driver.

@drRoss

My bad man, I misread your reply. ☺

4y

Dual boot the answer of every Linux vs Windows. And OS X... It's not mine.