Do all the things like ++ or -- rants, post your own rants, comment on others' rants and build your customized dev avatar
Sign Up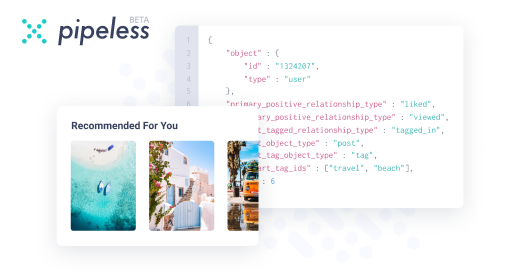 From the creators of devRant, Pipeless lets you power real-time personalized recommendations and activity feeds using a simple API
Learn More
How the fuck do you lose money

1y

I abdolutely agree. I wish the world had only one currency, but in digital currency.

@kescherRant

I had to go for groceries and had many things in my hand, then someone gave the 20€ to me which I must've dropped because of all the stuff. I searched the whole store but someone must've picked the Bill up....

@Xoka

well, although I agree in principal, Anonymous Cash serves an important role in society in that it takes away some of the control from a potential police state. It also serves an important role for poor people because they might not be able to hold a bank account as easily as a normal citizen. Cash should never be invalidated IMHO. Maybe if there would be a decentralized digital currency that could not be as easily controlled by the Chinese (or any other government) as Bitcoin etc. and that does not waste as much energy and is easily accessible there would not be a need for cash anymore but IMHO that is far in the future.

1y

Well, with the euro you can only loose. Unless you happen to be German i which case you win.

Definitely nice having electronic currency.

So someone else can say what you can and cannot do with it, when, where, why, how, and how quickly. And remember everything always and forever. Oh, and it's easy to steal. Certainly easier than cash. Easier to legally steal it, too.

Yep, it's positively grand.

@Root

well I disagree on the stealing part. For the average thief it is way harder to steal electronic cash. But you're not wrong about the other stuff

@lolcube

The only people that have stolen cash from me were my parents, but I've had my credit and debit card info stolen many times.

I've also had companies steal money by charging my bank account / cc for things I didn't buy or that I've canceled, which is impossible to do with cash. I'm fighting one of those right now: fucking Regus.

@Root

well okay you're right about that. Though all of those scenarios are incompetency on the part of banks. The whole banking IT system is stupid. You've ever seen bank code? No wonder sometimes frequent transactions just stop without explanation. The IT banking sector is an even bigger pile of shit than most of the rest of IT..... And Credit Cards are basically reaaaally poorly protected non random passwords with low entropy to your whole money. I wish someone would finally found a sensible bank with real security throwing all the stupid legacy shit from the 70s in the bin. But sadly even if that miracle would happen they'd have a really hard time interfacing with the rest of the fcking system. It's really saying something when an app that has been poorly hacked together by a 17 year old kid is more secure than most financial institutions... :(

@lolcube

Yep.

Maybe (hopefully) crypto will end up better.

But I still opt for cash. It's simple, easy, and it works everywhere. Cuts down on marketing spam, too, which is interesting/worrying to think about.

@Root

but it is such a pain in the ass to work with

You can send it all to me if you hate it so much

@pythonInRelay so you carry thousands of bucks around or have it under your mattress? How tf do you buy online then? I buy almost everything online. I'd be an idiot if I wouldn't because I'd often pay at least 3 times more for a worse product in a physical store.

@pythonInRelay also... Don't pretend you never lost something before. We both know that is not true. In my case it was a 20€ bill that I must've dropped because I was carrying a lot of stuff and someone must've picked it up 1min later

@pythonInRelay well it'd be cheaper for me to loose a 20€ bill every day than to not buy all my stuff online. Most physical stores sell you trash anyways. I also don't carry large sums and certainly won't be carrying 300 bucks around. That is WAY to risky for me.

I thought you meant you lost it in a bet...

This is why I trade with flesh. I never lose those.

1y

> with the euro you can only loose

Not really. While the Euro had significant inflation since its introduction (I feel things cost more than twice now compared to back in 2002), that problem is far far worse in other economies (take Argentina: back in 2003, €1 in Pesos was about 3.50, now it's almost 100—back when I lived there, a bus ride cost 0.75, now it's 32.50).

Also, it's 'lose,' not 'loose.'

1y

> And it's brought northern Europe so much closer to being like Argentina

How so?

> Now that Britain and the last bit of sense has left the union

You make my arse laugh! They were never in it with all their heart anyway…

Things that I never lost nor will loose:
- money
- briefcase
- phone
- car keys

@Ubbe

Keep dreaming of being like Argentina.