Do all the things like ++ or -- rants, post your own rants, comment on others' rants and build your customized dev avatar
Sign Up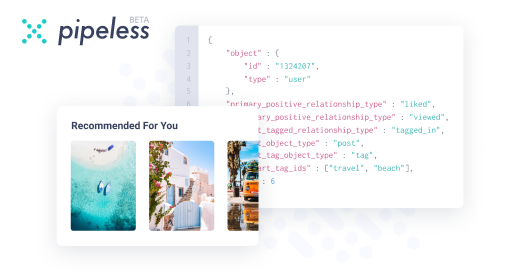 From the creators of devRant, Pipeless lets you power real-time personalized recommendations and activity feeds using a simple API
Learn More
340d

Bachelor of fucking science, even

340d

Epic interview prep.

@Lor-inc that's really all the degree was. School didn't teach me anything I need to know for this job besides the very, very, very basics. The degree got me in the door though, rather annoyingly

Remember to mention it in your CV !

It can help you to get an interview if you use keywords.

I put "I have a degree of understanding of computers" :-)

Then at the end of the interview, the guy asked me "What is your degree in again?"..

@AlgoRythm

> The degree got me in the door though,

> rather annoyingly

Reminds me of a friend of mine (Dead now..) who used to just forge a copy of anything he wanted like that to get a job.

Then learn on the job..

He never got found out, which surprised me.

But then, someone else I knew, who got fired from their job because someone noticed after 3 months they couldn't do it.. (Since they lied in their CV.)

Then got rehired by the same company using a different name, and no one noticed !

Well, I did..

And the guy told me that he hoped to do another 3 months before anyone noticed..

10 minutes later security was throwing him out of the building. :-)

Lesson there, don't brag to people you hardly know when you break the rules, they might snitch on you !

@Nanos

oh my God lol he really put on a fake moustache and glasses

@mcfly

Oh I haven't seen that one !

Must catch up..

339d

Joke is on my institution when they hired me. I have a degree in C.S: Calligraphy Studies.

Haha I just wrote B.S in CS and they bought it SIKE putos!

337d

Didn't know they gave degrees for that. 😬

337d

@-red

lol, I just got this one, double lol

334d

Dat gud shit

333d

@AleCx04

that sounds like an amazing thing to double major or major/minor in

I would love to get a minor in some offbeat field like Climate Studies just for that

333d

@RememberMe

I have found that in regards to Computer Science, a lot of the interesting things happen with people from different backgrounds that apply Computer Science to their respective domains. Music, Physics, Math etc etc there are a lot of very interesting things happening by people who do not have C.S just as their main background. It did not occur to me until recently in which I am seeing a lot of people work as practitioners of deep learning doing something interesting in their respective fields. My original plan of study wasn't even Computer Science, it was music :P for example, and I can see a lot of benefit of mixing both items together to do interesting things.

I sometimes consider getting a different major in either biology (one of my fav subjects in H.S) or music, but at this point I need to continue going above in terms of C.S to get to the position that i want inside of my institution.

333d

@AleCx04

whoa, bio was my favourite in high school too, I almost went into biosciences but decided to switch to computers because I liked that just a teensy bit more.

I see no reason why I have to stop studying after graduating, planning to go for a course in bio or space sciences after I finish masters. No idea where it'll lead me, but it's a cool topic.

Oh, what in music? General/composition or performance in a particular instrument?

323d

@AleCx04

ideally we would just pick up programming languages as a means to an end in pursuit of our passions.