Do all the things like ++ or -- rants, post your own rants, comment on others' rants and build your customized dev avatar
Sign Up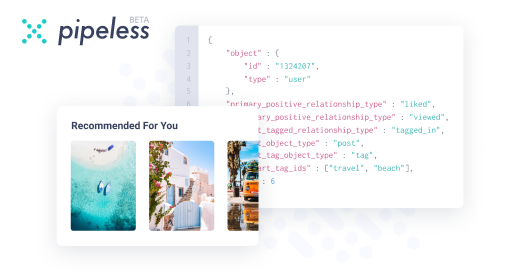 From the creators of devRant, Pipeless lets you power real-time personalized recommendations and activity feeds using a simple API
Learn More
I'm a little surprised they're hiring given their revenue tanked this year.

@SortOfTested

Yes but not on a very good package. I am in university.. final year. Companies are hiring but that does not guarantee an offer letter, you know.

@devAstated

Hiring to fill a backlog of potential candidates with no need is called "unethical"

@SortOfTested

That's how it goes sometimes.. my brother graduated in 2016 as a Mechanical Engineer. Got placed during the hiring but company never sent an offer letter.

295d

DXC = ex HP outsourcing sweatshop. The only reason to work there is for work experience on your CV.

@SomeNone

Isn't that what newly graduates seek? Experience? Just so that they can land better jobs in the future? And moreover, it's one of the companies that are recruiting. More to come.

@devAstated

Going into a consulting sweatshop is a great way to get stuck in a consulting sweatshop.

Companies will look at your resume, see consulting and either label you a job hopper or assume you won't take the "pay cut" to work at their company.

@SortOfTested

At first I didn't want to be recruited at DXC.. firstly because I never heard of it before, secondly they came into existence like 3 years ago.. and thirdly because they are offering $4800/yr CTC. Then I read about the company, and was told how the current situation is going to affect hiring and to settle for less if it guarantees a job is OKAY for now. I don't know what to do anymore. I am severely stressed right now.

@SortOfTested

I wish I could start off with a good tech company. I may sound like a pessimistic but I am being real here.. I am in a third world country and I wasn't taught anything trendy at my college. All I ever learnt was on my own (through online material). I am very average at data structures, and algorithms. I don't know how to implement most of the data structures in a program. I think I'll be unemployed for life.

295d

@devAstated

which country do you live in ? I have worked at DXC and they are trying to keep the knowledge and architecture in Europe / US and use India / Egypt (near/offshore) for the actual implementation.

What I can tell you is, assuming you are in one of those countries (you said 3rd world) then mention ask if you are allowed to mention concerns in case you have one. Please, please don't just say "yes" if you have not understand why you are doing something.

Although they are moving the coding part off, they still want maintainable and good code!

Actually that's all generally good advice for anyone!

@dder

Hi, thanks for the wise advice. I am currently attending their "pre-placement" talk and from what I read on online forums (Glassdoor, Quora), I have decided not to go further with the company.

It's mandatory for me to appear for the test, but clearing the test is still on me..

Though I would really like to know of your experience at DXC.

295d

I mean I possibly still go there to at least have the experience of the assessment. You can still reject the offer, but it will definitely will help you down the line for other jobs.
I don't know what you mean by pre/placement talk.
Back when I applied (for my BSc degree) I really liked the environment at HP (as it was called back then) I learned a lot during my trainings, then decided to stick with them for my masters and after that I worked for a year. Was not too bad.

However, due to all that re-structuring (HP / HPE / DXC) the left hand did not know what the right hand was doing. New processes, new managers, merges with other teams, different budgets, it was a mess. A lot of issues were postponed... however, I am still in contact with a few ex-colleges. Apparently, the new CEO Mike Salvino is reverting a lot, what Mike Lawrie (former CEO) messed up (and made me Leads eventually).

That being said, give it a go. Only you can judge by yourself, if you like it or not.

@dder

I just got the email that I have been shortlisted for the interview with DXC Technology..

Better to have an interview+ maybe-not-perfect job + experience, then no interview+ no job + no Experience.

That's my opinion, I'd go for it, or do you have anything to loose ?

@dder

I actually have some things to lose.. there's this thing about my University that if you get selected at an organisation offering X amount, then you can't participate in further interviews until some company is offering ≈ 2X amount. So, DXC is offering around $4800/annum, and I wouldn't be able to sit for a company offering let's say.. $8000/annum.

Hm, okay in this case it's a bit more tricky. I don't know (a), whether that's a lot of money and (b) how likely it is (especially in COVID times) to get another job.
What I'm trying to say is, that is not too bad, at least from my experience in Europe. I think working for any company and then figuring out, what exactly is bad about it m, judged by yourself, is worth more then looking for the perfect company (where from the outside everything is perfect, but the team you are thrown into is horrible) and you are not happy at the end either.

Here's what I would do, again take that as experience, not as an order:
Ask myself: Can I benefit from having that experience ? How likely is it to find better offers/jobs ? Is the a lock-in contract or am I free to leave whenever I want ? Does it fit my preferences ?

@dder

At that payscale it's just exploitation lol

294d

@devAstated

IBM was also paying a guy on the offshore team $2/hr take home. The amount of unreal wage abuse is insane

@SortOfTested

I want to take my time and master the DS and Algorithms, and then apply at some product based company. But I'm not sure how to get started. I know nobody who could refer me, you know.

294d

@devAstated

Your best bet is just to make something and attract some attention. Contribute to open source, get exposure and someone will pull you in. Make a name for yourself.

Indian bodyshops, you're just going to get legacy and completion code. I don't even know what they're offering pays your bills.