Do all the things like ++ or -- rants, post your own rants, comment on others' rants and build your customized dev avatar
Sign Up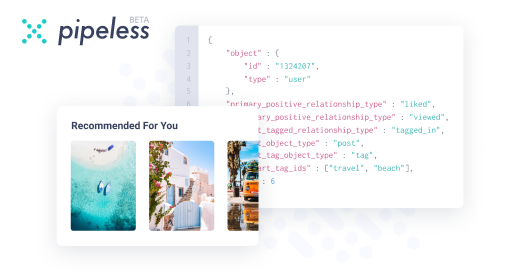 From the creators of devRant, Pipeless lets you power real-time personalized recommendations and activity feeds using a simple API
Learn More
I do wish there was a mini form factor for a lot of these phones.

Give me a mini iPhone or mini Pixel a something or other...

187d

I held my iPhone 4 awhile ago. It felt like a toy! But at the same time, it was really nice that it wasn't so huge or heavy.

187d

iPhone SE?

187d

I like having big ass phones because sometimes my tv gets taken hostage from me and I am left to weeb out on my phone.

Currently considering the one plus 8t, or maybe the iphone SE, don't really have an OS preference and I don't tweak the fuck out of my Android phones. i am in deep with the Android ecosystem tho.

Quick question: how small are y'all that phones feel heavy :P jkjkjkjk

Not everyone is a gamer who may like big screens. If I want to watch movies, I can cast and have Netflix on the TV with much bigger screen.

64mp camera? Meh. Yes the details might be better but it feels like it'll just take too much space anyway

Superzoom on phone whyyyyy! I'm not James Bond. What do I have spy for?

I just want a phone that doesn't lag when I open apps for bank and email.

A phone that can text and call.

And most importantly something that can fit in my jeans pocket.

Small and light. How hard is that?!

But nobody is addressing that one-hand niche! I keep waiting for phones to be smaller and the closest I would have liked is the iPhone SE but sadly I need two sim card slots. Apple being so lazy with their designs is just a small rant though.

But I can't wait anymore because my other phone is lagging, complains of low storage space and no more power button. So I gave in already.

Anycase I'm still waiting for that perfect one-hand phone.

@iamai

Amen.

I was super excited about the bigger phone fad for a while but now I've settled on ... "You know if I need to do a bigger thing then I just really need to grab the iPad or whatever."

I feel like I've aged out that big phone phase, and certainly aged out of the expensive phone phase.

Currently have an iPhone 11 Pro Max... really thinking about going with the iPhone 12 mini next for this reason.

187d

@jeeper

Imagine being rich enough to upgrade your phone every generation

*cries in iPhone 6*

187d

I completely agree with the screen size, though I don't mind the weight. On the contrary, I'd rather have a "heavy" phone instead of a "toy" one, especially if that means a bigger battery.

@F1973 Those style of little capsule buttons make me irrationally angry.

@F1973 Better buttons too! Or at least I don't assume they're horrible to start.

187d

@10Dev

you'll get there homie I have faith in you!

@F1973 those are the ones the size of a calling card :) smallest phone looking I saw are these.

Ah Nokia days the simpler times where people can still text without looking at the phone. Game was simpler too. Just that "snakes" which is enough to get people hooked.

Nowadays I still need a phone with touchscreen. Apps for email, mobile banking and DevRant is a must.

Avoid China Rom phones though, I got issues with Foodpanda, Netflix and some local banking apps which won't work properly or can't find an installer.

@10Dev

step one be DINK household. Step two: realize that phone should really be thought of as a monthly expense because they really go to shit quickly if you really use it.

187d

@iamai

Waaaait!! Are you saying you can actually get female jeans/clothing with pockets?! O.o

They eradicated this ages ago where I live.. well you have an option or two to buy somtehing waaay overpriced that has a hint of small shallow pockets that can't even fit a lipgloss & is fugly btw.. :/

187d

Yeah I hated the moments when I had to buy a nwe phone. Every time those damn things get bigger and bigger while I simply wanted a phone that would fit in my pocket... But yeah, we all know that figure of the relation between certain videos and mobile phone screen sizes eh ;)

Then it cannot contain that huge AF overpowered processor and a battery obviously.

@sladuled

I still have a few old jeans which can force fit a 5.5 inch phone but now I have a 6.67 inches and well it just feels very off and bulky. And yes I totally agree pockets on women's pants/jeans are getting harder to have. Some high-up in the fashion world must think the majority won't use a pocket anyway or cost cutting perhaps but may have felt a pocket would still look nice to have so they put a semblence that it is still there even if it isn't. Pants with fake pockets - forget functionality it's fashion because they said so.😁

@10Dev

but also iPhone 6 is really the last iPhone that can be easily worked on.

187d

Current phones are too thin. It almost cuts my hand when i am "holding it wrong"™

187d

Being a man with really tiny hands this hits home to me. Even new iPhone se is bigger, i like iPhone 12 mini but i will have try in stores first
I am also eyeing new pixel 4a, but switching to android after 4 years will be a really big deal ( pun intended)

180d

I know right !
Sony Xperia 5 ii comes the closest to what I want and I'm definitely going to buy it when it releases.

@-red man... 6.1 inch screen. It's humongous

179d

@iiii

Yeah. That's a bummer but get this:

1. Perfect form factor (narrow and long, good for holding)

2. No notch

3. Headphone jack

4. Camera is ⭐️🌟

5. No shit Sony's software.

6. Great design

7. All this while also offering stuff like water resistance, 120 Hz, SD card, etc.

Can't say this about any other phone out there.

@-red 6 inches. Not a good form factor at all. Too big and too long for comfortable usage.

120hz screen on a phone is a marketing joke for idiots to pay more money.

179d

@iiii

Same goes for 250+ DPI resolutions.

179d

@iiii

Well which one would you recommend ?

@-red currently none. Honestly there's currently NO device which would make everything right. There even no 5 inch device with good hardware specs like at least a decent amount of ram, instead of castrated 1Gb models which are useless as a smartphone.