Do all the things like ++ or -- rants, post your own rants, comment on others' rants and build your customized dev avatar
Sign Up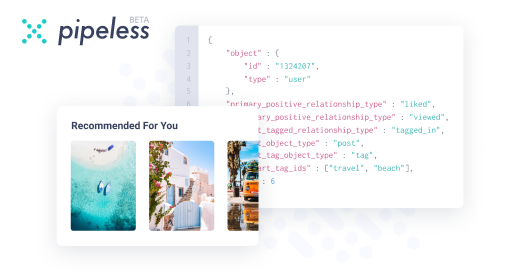 From the creators of devRant, Pipeless lets you power real-time personalized recommendations and activity feeds using a simple API
Learn More
305d

Left. Does anyone even use the right one?

Left

@badwolf

yes, you use it quite a bit when touch typing (you press it with your right pinky when you need an uppercase letter that's typed with the left hand).

305d

I'd say between 60-70% left and 40-30% right.

@badwolf

It's as

@neeno

said, also for special characters depending on the keyboard layout.

@neeno

That's a generalization. I never use the right shift key.

305d

I guess my hands are wired to always use the left one because of all the FPS I (used to) play.

@junon you're not touch typing then

@neeno

My 100 wpm would beg to differ.

305d

wait is there more?

edit: looked at the keyboard and yes

@junon what's wpm have to do with anything here? I'm saying you're not touch typing correctly, not that you type slowly.

305d

@neeno

false! I use the left for all capitalizations /s

305d

@neeno

you like standards. we get it

@iSwimInTheC

yes :)

I'm not saying that if you don't use the right shift you're typing wrong, only that you're not touch typing (because you're not typing exactly as it's defined).

305d

Typing: 68% right
Shortcuts: 100% left

I also only ever use my right thumb on the space bar.

@junon If it's not obvious enough, I do

305d

@neeno

Eh?! Touch typing just means you don't look at the keyboard while typing. Has nout to do with what shift key you're using.

305d

Left for casing, right for modulation

@AlmondSauce

afaik touch typing takes your hand and finger positioning into account. Like, yes it's typing without looking at the keyboard but it's also a kind of "standard" that tells you the optimal position for your fingers, no?

305d

Most left but since I learnt how to type with 10 fingers (although I tend not to use my left thumb) I would say 60% left and 40% right (that might change when I get used to my ErgoDox EZ).

305d

@neeno

Compound operations like Ctrl+shift, shift+meta, etc

305d

@neeno

google definition: "the practice or skill of typing using all one's fingers and without looking at the keys."

I would say that using the wrong shift key is touch-typing incorrectly, but it is still touch typing.

305d

@neeno

Not really. Touch typing is just that - typing by touch, not sight.

There's *home row* touch typing which mandates that you should always type by keeping your hands in the middle row and deviating as little as possible to hit the key you need, but even that has hundreds of different variations depending on who you ask. Some were more prescriptive, but a lot of the "you must type this way" standards died in the 90's when people started to realise that they mainly existed for selling typing courses and textbooks rather than for any kind of meaningful gains in typing speed.

FWIW, if I push myself I can sustain a speed of 120wpm+ for a minute or two. That's purely from using a keyboard often - I've never had any kind of touch typing training, nor tried to get to any particular wpm level. Most likely that's decades of piano and violin playing which require *far* faster and more articulate finger movement than in front of a keyboard.

@guitargirl15 @AlmondSauce

oh, I see. I thought touch typing by definition required you to use the home row, right shift, etc. It seems it is a much broader term than I thought it was. Thanks for clearing that up!

305d

I think I usually press shift with the other hand when pressing shift+letter, except when I'm doing something else with my other hand (like using mouse or eating, you pervert). That way there's less stretching. But I'm not sure if actually do that or something else.

Having two shifts is handy when writing with one hand, although I can reach almost any key from either shift key. Right shift + A is very comfortable with my left hand. I might even prefer that to left shift + A.