Do all the things like ++ or -- rants, post your own rants, comment on others' rants and build your customized dev avatar
Sign Up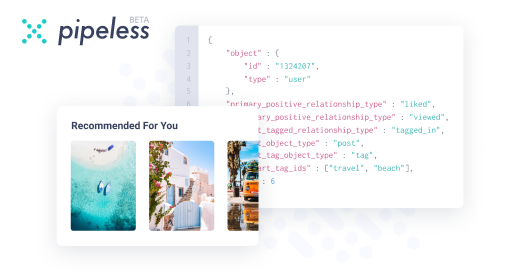 From the creators of devRant, Pipeless lets you power real-time personalized recommendations and activity feeds using a simple API
Learn More
Months on a single ticket?! Damn, that's insane. Can you not persuade him that it's better to create new tickets for new work so it can be tracked and signed off properly? Or does the guy really not have any clue whatsoever?!

43d

@AlmondSauce

He's the horn of plenty, except instead of an endless feast, it's changes and feature requests.

He's the butt that keeps on crapping.

43d

oh, I love things like these "performance" reviews.

I guess this happens in some form of official meeting, with this dude attending? with a senior lady-/dude that is above this one's position?

let the beast out

@Root

. what are they going to do? fire you, because you said the truth?

ok, it might be not the best idea to go full throttle on that one, but srsly. this shit show can't go on.

43d

You're not developing cyberpunk 2077 by chance?

I hope your keeping records of all these changes 🤦

* sends virtual... rum, lots and lots of rum *

43d

What?!? Where out of Rum again?
Would you stop drinking it all already and buy more.

43d

@C0D4

It's whiskey.

I have a nice bottle right here and it's getting lighter. So is my head. And my cares.

Better? Kinda.

I finished that bullshit ticket and pushed it. He better be happy about it. Grumble grumble grumble.

@Root

rum, whisky, it's all the same by the end of the second bottle.

@Root

he won't be happy. Your brilliant product manager will ask you to add more things and eventually you'll spend so much time on this thanks to his infinite requirements that you'll end up as your team's screwdriver engineering master

43d

Ehem, this is additional, log another ticket. Please. 🦄

42d

Just wait for the moment when new features will stop being called "features" and instead they'll start calling them "bugs". Happened with our client... He refused to pay for new features because: "no, I definitely mentioned this before, so if It's not implemented It's a bug and Im not paying you for bugs"

It's easy to lose track with feature creep and the client might be sure he mentioned something, but it was prolly just in his dreams

42d

@Hazarth

That's what written specs are for!

Doesn't help me, though, because the product guy just adds onto the jira tickets and google docs outlining the features.

42d

And another change.
And another change.

Called him out in it during standup with my boss there. He insisted he hasn't made any changes or feature requests, only improvements and bugfixes. I laughed and said he changed the links three times already. Boss told him he's been changing things for the last three weeks.

His shenanigans are pushing out two security tickets with a hard due dates to next year because he wants endless trivialities. And it's pissing me, my boss, and security off.

@Root

so his stupid add ons are more important to him than security? That plus pure bullshit about not asking for more stuff to pile on. He's a joke, hopefully this abuse won't last long

41d

ARE YOU THE ONLY ONE IN THE COMPANY WHO GETS TREATED THIS WAY?
If there are more of you, you should write a complaint together. If you're singled out, get outta there asap.

41d

@AtuM

No, it's expected from the two product guys. Endless request dumping like this is fortunately somewhat rare, but absolutely still happens. Here it was because I was moving, and so taking a lot of half days, my boss was out so I had fewer protections against the behavior, and it was a complete rewrite of a feature and all of its plumbing.

Don't get me wrong, I am still pissed off.

I understand now. This is far from wonderful.

17d

George... It's you? We have to talk...

17d

IS client paying for that?

@Hazarth

Now, this is why people communicate in written form, so that they can stab email into client face and say: here you wanted this!