Do all the things like ++ or -- rants, post your own rants, comment on others' rants and build your customized dev avatar
Sign Up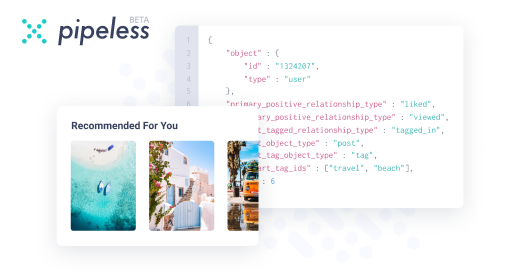 From the creators of devRant, Pipeless lets you power real-time personalized recommendations and activity feeds using a simple API
Learn More
19d

Guten morgen.

everything above USB 3.0 seems like a huge mess at this point

And quite honestly, the reversable nature of type c is only "nice to have", not worth the effort in a lot of cases.

würdmi 😜

yeah I'd love to use USB-C to charge E-Bike batteries. Perfect form factor for that, togheter with those new fancy compact galium nitrate power adapter. Unfortunately the power delivery standard doesn't allow for higher voltage to be suitible for the required 1000 watt battery capacity.
Had also found out the hard way, was probably as frustrated as you are.

19d

Of course USB-C is over-complex - it is the swiss army knife of conections.

Because people are too damn lazy to plug more than a single cable, it has to be able to deliver 100W while also connecting keyboards, mice, disks, monitors, kitchen sinks and external GPUs to a laptop.
No wonder all that features come with an implementation cost.

But on the plus side:
- One-fits-all docking stations for all non-Apple devices.
I know a colleague who is quite happily using them with a Microsoft Surface.
- This finally has the real potential to be the last electrical connector before optical ports enter the mass market.
It is easier to connect in the dark than USB 1/2.
- There is only one connector (no micro/mini/full/A/B and the adaptor hell that comes with them).

So i hope, that they will get their shit together and make all the optional shit mandatory in 5.0, so there isn't any need for labeling and different colors anymore - just use any port to connect anything.

19d

@heyheni

Honestly for the power and voltage that an e-bike battery would require, I'd much rather look at XT60 connectors instead. They're pretty rugged and friendly to use for hobbyists. And they only come with 2 connections, positive and negative. Kinda what it should be at the end of the day IMO.

19d

@ OP thought that HDMI was also supported valiant effort hope you find a better ic.

@LotsOfCaffeine

you are right that is only handy with phone/tablet connections.

@Oktokolo

to be honest it has nothing to do with lazy usb-c made every brand there own docking station obsolete and running 4 cables over my desk is annoying and bad for the connectors.

Functionally I have two issues with it

1. It's too weak and to few. If the one breaks your phone or laptop is useless can't be changed anymore.

2. They fall out there should be a cable type with press release for peripheral devices.

I guess a lot could have been simpler but it seems that things get a bit more unified and universal. Perhaps we get USB-C instead of wall sockets too some day. Perhaps we need USB-D for fixing the issues.

@Condor

hmm yeah sure but it would have been nice to carrying just one small power adapter for my phone laptop and that ebike battery. As those ebike battery chargers are heavy and humongous. Saving weightand space for bicycle touring.

@hjk101

an unified worldwide wall socket standard for the 21 century would be amazing. No more travel adapers, less resources used to manufacturing different type of wall plugs.

19d

@hjk101

You can choose between: "Cable unplugs itself when you tug it" or "Plug may break off in the most awkward way and renders the cable and the socket useless when you tug it".

They made that connector small enough to fit Apple devices.

If you want to tow a car with a data cable, get a quality double-shielded display port cable with full size plugs. They lock in place and look like they can take some abuse...

19d

Oh btw, GreatScott has some pretty good videos on YouTube about USB-C PD. He covers some adapter boards which can select the desired voltage level with a push button and permanently program that desired voltage level in too, which may do what you need. Might be worth a look, especially since he also mentioned how complicated the specification is if you DIY it. He ended up concluding that it's probably a better idea to just buy an existing board.

https://youtube.com/watch/...

and

https://youtube.com/watch/...

are his videos on it, can definitely recommend! :)

19d

@Oktokolo

jeez talk about extremes. All I want is to be able to lift my keyboard and audio interface without the cable falling out. Tiny hooks/ridge are good enough. Right now it's all dependent on a very tight fit. Unfortunately some connectors or cables are crap. Never had that issue with HDMI because it's big enough for friction. My phone connector is also getting wider after daily use but don't think we should attempt to "lock" that.

18d

@hjk101

Nope, that's not gonna happen. Don't you dare touch it when it's plugged! ;)

I would really not wish for them to touch that plug. The current design works rather good and seems to be way more durable than expected.

They really got exceptionally lucky on that.

But looking at the recent versioning chaos, you know for sure, that they have no luck left and that therefore a full clusterfuck is to be expected when they try "improving" the plug...

@hjk101

comparison with hdmi is not really fair, because the fullsize connector is 10 times as big.

Have you tried micro hdmi? Now that's a cable that unplugs itself without tugging!

Usbc does have this sort of fit where it almost clicks in place right? The final mm. So far none of my usbc devices/ cables have lost that.

15d

@jkommeren

that is the point of it's big you don't need other means if it's small you might need extra grip.

I hada micro not an issue. Device was stationary that probably helped.