Do all the things like ++ or -- rants, post your own rants, comment on others' rants and build your customized dev avatar
Sign Up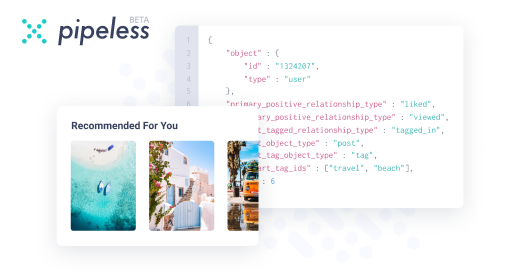 From the creators of devRant, Pipeless lets you power real-time personalized recommendations and activity feeds using a simple API
Learn More
10d

They knew it would result in compilation errors

It lets you defer for a hell of a long time ...

Set it up to not reboot automatically and stop complaining.

Linux all day, every day.

@gsdt

Eventually it'll ignore you and reboot anyways.

No update ever made is worth me losing the work I have open.

@Karunamon

I configured it on multiple Systems and I never had any issues by now with forced reboots. Just disable automatic reboot when a user is logged in, through GPO and you are set.

Until an update silently resets that policy (which demonstrably DID happen to me as of the last release) and changes all my default programs around.

This is a home machine, it's not joined to a domain, and I'm not going to invest in a goddamn server license and manage a DC just so I can stop Windows from being retarded.

Microsoft not respecting my settings is the #1 reason I dislike Windows right now.

@Karunamon

I understand this, and I was pissed as well when it did it to me, but this setting got not changed for me.

(Btw, you can set GPOs without a DC)

@gsdt

Well aware, but if updates are fucking with group policy on workgroup-only boxes, having that policy set from on high by a DC seems like the only way to make it do what its told.

@dIREsTRAITS @gsdt

Why should anyone have to ever struggle with this to begin with? It was a bad idea for Microsoft to implement this. I know of literally no one who likes it.

@gsdt

i think you don't know windows, believe me, it will reboot suddenly at a certain time where you have important stuff running even with the settings you mentioned.

Microsoft here is a simple algorithm: if the user is running multi processes then never reboot. How hard is that to be implemented?

@rootinit

It's so folks update their computers and every computer isn't a bot.. ... that's important.

Users suck at such things.

@N00bPancakes

Then I'd rather run an OS where I'm not treated like a child anyway.

@rootinit

You could always act like an adult and defer it too ... you know set those settings ... pay attention...

@dIREsTRAITS

I know Windows good enougth. I run a lot of Systems that use Windows that are operating on a 24/7 basis (not Windows Server) and they are fine. I have some problems with Windows (as with every OS), but the Updates are fine for me.

@N00bPancakes

Use case that OP mentioned doesn't account for this. Also, sometimes you don't want a machine updated for any reason, even security reasons until you explicitly make it happen. I was a sysadmin for years before I switched to the dev track. I still think this is a botched feature. Should simply be a checkbox to toggle at the worst, and its not even close.

@rootinit

If you're not updating ever for no reason... and you don't defer the updates ... whose fault is that?

I recently rebooted to update to Big Sur, but before that it had been 211 days without a reboot.

I probably rebooted for updates 3 times in 2020.

My uptime on my home workstation is higher than AWS.

10d

@Karunamon

this update might have been worth it. Did you see what security fixes were rolled out?

10d

A fellow hater here too !

I also really hate the 18 hour max thing setting, I want 24 hours damn it !

10d

didn't you know, microsoft have a special AI that will choose the best time for your pc to reboot

@gsdt

Hey smart ass. Windows 10 reboots regardless of your settings (even in Group Policy).

It's a well known issue.

@Nanos

Exactly. "There's no possible way you're up 24/7! We're microsoft, we understand everyone needs 8 hours of sleep. We're your parents, we know best."

@gsdt

So you don't update your systems?

@gsdt

Good for you, I guess we're all just idiots then. My apologies.

@gsdt

And this is an acceptable mode of operation for you?

@gsdt

If you always update, then you wouldn't have a forced reboot, and couldn't say definitively that it is fixable.

10d

Not using their new Cloud OS myself. But i wonder why they force a reboot in the first place. The average user shuts down his PC once a day anyway. And the few who aim for a higher uptime than AWS are normally also micromanaging their updates - so they don't need autoreboots too.

Autoreboots seem to make absolutely no sense at all. It is like they have been invented to solve a non-existing problem.

@N00bPancakes

those settings that never work and where the system just ends up force rebooting anyway? Oh yeah those are great thank you mentioning

@rootinit

I dont update when a update is released, I updated when I can reboot the machine and the services running on it is currently not needed.

One machine has an update ready to install, but needs a reboot for completion. This Update is pending for over 31 days. And no forced reboot. I will update it in the next week. And I update it because I want my OS be up to date.

9d

I'm reminded of a friend of mine, who used to tell me "I never have these issues, you must be doing something wrong!".

So, I got them to come over to my place, and fix it for me. :-)

Sometimes they would spend days there, trying to fix it !

Usually they would..

But not always..

I remember my girlfriend saying, "Why is Alan still here at the computer desk in our bedroom @ 3am?".

The other thing I can't seem to stop Windows doing, is downloading updates when it feels like it..

Not necessarily installing them...

Just, you are in the middle of a computer game, and you want to avoid lag issues, and suddenly Windows decides to max out your download link with a Visual Studio update that you won't install till tomorrow..

I've fiddled with settings and just when I think I'm on top of it, it does it again..

I wish I had more time to play around getting these issues sorted with 100% understanding of what is happening and why.

@Nanos

I know, it isn't the best solution - but the great Windows Firewall can block outgoing connections too. It also can block (or allow) connections based on the initiating service.

So if their cloud OS really became that bad and ignores all user preferences - block it with its own firewall.

Microsoft isn't Apple, their firewall actually can block its own services...