Do all the things like ++ or -- rants, post your own rants, comment on others' rants and build your customized dev avatar
Sign Up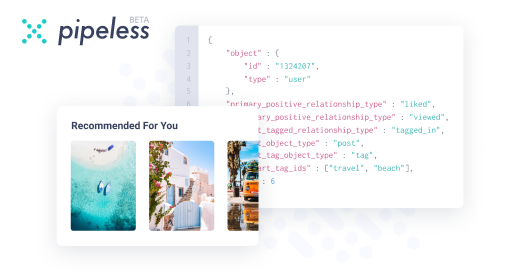 From the creators of devRant, Pipeless lets you power real-time personalized recommendations and activity feeds using a simple API
Learn More
6y

Damn... even I get angry when I'm reading this...
Gather data, your communication with him, make your case. Then ask the company for input on it and be completely open and honest. Then present your case to school.
If they agree with you, great, if not, then you could think about other actions (read: legal). But I wouldn't go there first thing.

Good luck.

Good luck mate! I kinda had a similar situation years ago but luckily I'm at a great internship right now with a great mentor from my study. Legal action sounds good although I hardly know anything about that stuff. You're probably a great programmer so keep your head up and keep rocking! 😎

@rvnl

it's really depressing for me to be in this situation. First thing I'm going to do is try to convert his deconstructive comments into something good, rewrite everything I have on the internship and send it again. Asking the company for input is a good idea too... thanx :)

Talk to your student services department or the chair of your CS department. Colleges need to graduate students to get some of their funding. Find the person who cares about this and talk with them, see if you can get a different advisor.

@starless

first actions will be trying again with the same guy. A new guy is to late anyway. If that doesn't work and he doesn't pass me, then I will go higher up the ladder

@skankhunt42

don't waste your time, dude. There's a chance that the department head can get you graduating on time (remember, this is likely a statistic they are judged on by THEIR boss) if you act soon.

Don't complain about your new advisor being 'non-technical', complain about communication issues and lack of clear direction. Mention your concern re : a personality conflict. Be, in every way imaginable, the concerned adult in the situation. Don't expect the chair to solve the problem for you, but do talk with them sooner rather than later. They want you to graduate, too.

6y

feel for you bro... anyways, ++ for the username :)

@starless

well you do make a good point, but I don't have my grade yet. But I'm pretty sure he'll fail me. So I need to wait for the grade (begin of February ) until I can do anything of that...

Thanx for some constructive arguments. It's nice to read something like that today

One idiot cannot stop you from getting your degree if you earned it. I fought against my school for my transfer credits, and won every battle after a negligent advisor tried forcing me into unnecessary courses didn't do her job.

Start meeting with people (other advisors, Dean, etc) in person after scheduling a meeting, and follow up in an email for a paper trail.

6y

Wow... i just dont get the kind of guy who just got a job as a professor sitting down at his desk going. "Yup! Im going to fail these fu****s just for fun"

@RakNoel

i don't think he's doing it for fun. He's just insane. Plain as that, he can't help it probably. He has this world view and nobody can change it or have any impact on his view. He's an extremely closed minded person. Anyway, I'd just put him somewhere far far away

@skankhunt42

I would keep track of all communication (to cover yourself if you have to go over his head) at the same time I would ask him direct questions in written communication. As for a written communication regarding what you will be graded on. If possible get a rubric. Stop by during office hours. If he gives you critical information that could be critical that he may go back on, like grading criteria, take note of it, write it up in an email (preferably on school email if one is provided) and ask for him to reply confirming that your notes "correctly grasp what he told you verbally." They way to get this to be in your favor, is to have a provable paper trail you can point to if it becomes a "his word against yours" situtation.