Do all the things like ++ or -- rants, post your own rants, comment on others' rants and build your customized dev avatar
Sign Up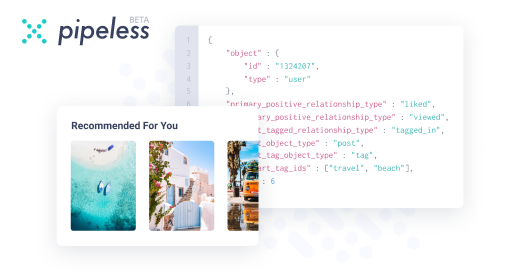 From the creators of devRant, Pipeless lets you power real-time personalized recommendations and activity feeds using a simple API
Learn More
18d

Well that's a concrete and easily disprovable lie, but I'd still lie about my expertise and positions.

"Have you ever done database maintainance?"
"Of course, all those VACUUM and outdated rows"

"How's your C?"
"I write it fluently"

18d

@eo2875

yeah, basically don't lie about shit that's a phone call away from being uncovered.

18d

Unless you're applying for a presidential position...

18d

Then tell managers to stop spitting out job listings that include every possible requirement under the sun for simple positions.

Maybe people wouldn't get used to lying on their resumés if it wasn't the only possible way to not get your job applications deleted on the spot by some ignorant HR person.

18d

@theKarlisK

I think it's a requirement there. At least 4 claims you can't prove.

What is a resume? I just come and start talking.

There's a difference between exaggerating and downright lying, and there's a difference between downright lying and downright *stupid* lying.

Faking your university - ok, I can kind of see that you may not expect anyone to check that, and perhaps you've been looked over in the past because of it. A downright lie, but not entirely stupid.

Faking a reference though?! Damn, references are the one thing a company nearly always follows up on! If you're stupid enough to list someone there who's never heard of you and think you can get away with it, that doesn't say much about your ability to make other common sense decisions - even looking past the deception.

17d

Honest questions here, given that I am not American:
It sounds like he thinks he'd get a better chance if he was from some high-ranking university. Is that really the case in the US?

If it were me hiring, I'd look more at the scores he got during University, than what university he attended. Surely whatever tests or course he took would be the same as any other university?

That being said - either case - never lie on the resume. If it's not caught during the interview process, surely it will be caught during the job.

17d

@TudiKovin

in reality no one cares about any of those - the bigger the company, the more applicants applying for the position. No one is going to dedicate that much time. They will care more about your actual practical skills. And supposedly they really do care about which uni/college you went to.

17d

@TudiKovin

Scores don't matter either. I know plenty of people (former classmates) that got much better grades than I did and I know for a fact they cheated on those tests...

Nah, what really matters is how the person is and how he thinks. A resume or a reference is just good for first impressions so you can maybe sort he applicants by some measure and priority. But ultimately you should go down the list until you hit someone that "feels" good when talking to.

15d

@Hazarth

I was kinda wondering why he would lie about the university. He does have the actual degree but dit he not get hired a few times because it was thought to hold no value by hiring managers?

Weird lie...

This is the game, someone started same no one can back out:

Companies lie about working conditions, salary, trainings and other circumstances. But they ask for the most honest people with no expectations whatsoever.
People lie in their CV, their knowledge on certain topics and so on...

I would love to be honest, but I'm afraid we will never get to this point again (if we ever were)

12d

I red this like a linkedin recruiter post lmao

10d

Why yes, I do have 10 years of industry experience with Typescript!