Do all the things like ++ or -- rants, post your own rants, comment on others' rants and build your customized dev avatar
Sign Up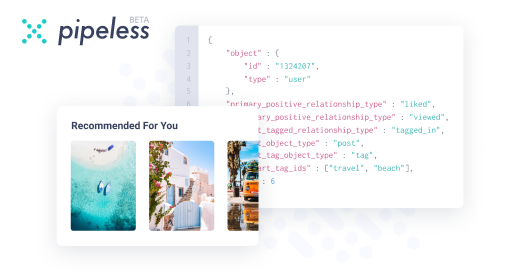 From the creators of devRant, Pipeless lets you power real-time personalized recommendations and activity feeds using a simple API
Learn More
81d

Maybe he can't go to the bathroom? But it is still wrong that he wanted to dispose it in a sink lol

81d

What you can do is very much location dependent unfortunately.

In Europe or the US, I'm pretty sure you could raise this with relevant authorities, in other parts of the world, I'm not so sure.

81d

No, im out. 🤢

81d

What.... The... Frigging....Fuck?

I'd whoop his ass.

Literally.

80d

That's just insanely gross

80d

That's disgusting

What the fuck did I just read?

80d

Kindly ask him to do a meeting about serious problem you have. Talk about disgusting smell coming from sink. Finally as a solution aim his dick with a shotgun and say "I think I can fix this problem for you boss"

Seriously, tell him to stop and don't be polite. Also start looking for another job right now.

80d

FFS I'd resign on the spot tbh

80d

lmao

intercept the asshole before he reaches the sink. ask him what he's got there, ask him to take a sip in front of everyone. push him as much as you can, be VERY pushy and don't take no for an answer. enjoy the show.

80d

Your collective inconfidence reminds me of the Schrodinger's cat.

80d

Drink it in front of him to assert dominance.

80d

😱

79d

First off, does he know what a fucking toilet is for? Does he know how to use one?? Maybe ask these questions. If he's not that retarded ask why is he too lazy to get off his fat ass and use one instead of polluting the office with his body waste? Also ask why he can't simply dump the piss in a toilet where body waste belongs? I can't imagine what's going on in this pig's brain, who the fuck leaves a cup of piss hanging around and dumps it in front of other people, especially those who know you? Does he take a dump in his office too? Let me guess, he knows he can't throw solid poop down the drain so he throws his shit in the trash instead. Wraps it all up like a stinky burrito

@TeachMeCode

maybe he gets grossed out and cant go there bc their toilet is filthy because everyone else shits on the floors, walls, sinks, everywhere even the fucking doors.

@molaram

that has to be one reason why he can't spill his piss into the toilet. If his brain isn't malfunctioning too badly it would be bc the bathrooms are deadly and he has no other place to put his waste lol

@TeachMeCode

we used to rent half a floor in this in a big ass office building downtown, 25 floors, loads of corporate staff from a bunch of large companies there. I usually don't go to public toilets unless I'm wasted & about to get blown but this one time I had to piss so bad because we were drinking for like half that day, and the men's side was closed for some reason and I couldn't risk going to another toilet further way (i was literally a couple feet away from pissing myself) so I went to the ladies room just across the hallway... OMFG I have never seen a toilet so filthy and disgusting, there was shit almost all over the floor, piss all over the fucking toilets and some period blood, used tampons and TP everywhere on the floor, one of them ladies also took a dump in one of the sinks, there was also some of that stinky brown-greenish industrial vomit in another sink....

...I managed to take a leak on a wall in a corner because there was no way I could get anywhere near a toilet without having to throw away my shoes later. I've never seen anything like that, it was so fucking disgusting I couldn't even look at any woman from that building till we fucked off to the new office later that year. So let's not judge without knowing the full story, maybe that guy had a bad case of paul finch or something.

73d

@molaram

just make it spill it on himself. That's like the easiest things to pass as an accident.

71d

Too much internet for today.