Do all the things like ++ or -- rants, post your own rants, comment on others' rants and build your customized dev avatar
Sign Up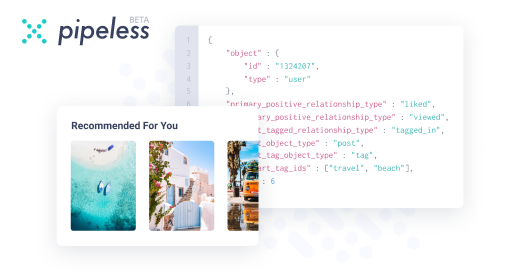 From the creators of devRant, Pipeless lets you power real-time personalized recommendations and activity feeds using a simple API
Learn More
Good luck doing that in car centric Murica

@iiii

don't get me wrong i love to drive and i love having a car

but firstly these fucks don't really drive for joy or necessity. they drive to make it look like people are doing things.

that is highly wasteful.

second the vehicles they drive are often wayyyy beyond what is necessary like trucks that spew black exhaust whenever they hit the pedal too hard which they do because they're giant little boys being obnoxious. little bitty teeny weeny weeny having BOYS, and ugly fat ones at that.

and then we refuse to update america's fleet.

out west they use whisper quiet cars you can barely hear (note they partly do this because they're creepy), that are hybridized and shut off when they sit in traffic too long and start back up automatically when they go to move forward that get like 80 miles to the gallon.

here they use 19xx pieces of trash that still have aluminum death trap frames and only get <20 mpg and spew nasty exhaust.

the car industry just has a too high lobby. If they didnt push for it, for example american cities would be build like european cities. But no they are builing suburbs to create a nesscacity for driving cars to go litteraly anywhere

@joewilliams007

if we pushed for it american cities would be built far better than european cities and we'd tear down the old ugly ones we keep !

@AvatarOfKaine

but we are poor and americans have bought into having their own car home garden.

Movies have burned the "American Dream" into them :0

54d

Let's push for WFH, save up on gas and better air quality. I only do work from home and I enjoy driving my obnoxious sports car the weekends, it's fucking awesome.

54d

Here in Europe I'm always surprised about these huge American cars that you can't even put trough a corner decently.
In lots of countries you can't even enter big cities by car if it's an older model (diesels in particular).

I hate the SUV tend here though, probably blew over from the USA. Cars keep getting bigger. The stupid SUV's use more fuel, block sight and serve no purpose what so ever in flat all tarmack Netherlands. They don't get great but decent milage compared to US crap. For comparison my hatchback does about 53mpg (diesel), hybrid SUV about 40 mpg.

@iiii

let the oil price rise and invest the Profits into public transport instead.

That move is long overdue.

@iiii

yes. Also knows as trains.

One of the reasons why I've bought a motorcycle. I mean, why would I burn oil to lug 2tons + me across the city when I can get away with 200kg+me. It just makes no sense..

And if the road is flat and <10km, I can easily ride an e-scooter. Easy parking, hell of a fun, no traffic jams

@max19931

and busses. We do have e-busses too

@iiii

then why stop there -- buy a tank to commute to your office! Even more secure with all that amour!

Cagers are not as nimble in the street. And they block each other (i.e. traffic jams).

@max19931

yeah see what they're doing here is the opposite they're making people drive more at inflated oil prices to suck all the money out of the economy.