Do all the things like ++ or -- rants, post your own rants, comment on others' rants and build your customized dev avatar
Sign Up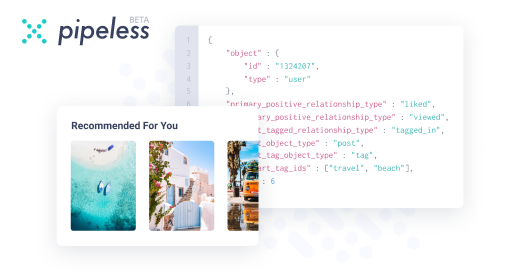 From the creators of devRant, Pipeless lets you power real-time personalized recommendations and activity feeds using a simple API
Learn More
@Artemix if Mozilla works on a new one, only one thing is left to assume

4y

+1 on great suspender.
Also firefox ships ES6 features much later.

@Artemix I don't know which firefox you are using.
Whenever I use FF it loads much slower, and has a lot of bugs in websites, that doesn't happen in Chrome nor Edge.
It also happens on my websites

@vaiski

no flame. No war.

FF is awesome, but it can't keep up to date imho

@purpletoxicrain

if you see the topmost row you can find the percent% completed. For es7:

FF: 8%

Chrome and the rest 1%

@PhantomBKB

doesn't say much. Yes, they're still developing firefox, and it'll support future ES.

So?

I can't stand having too many tabs, I don't know how the rest of you do it

@purpletoxicrain

So I have proven that FF is neither dead nor is it out of date.

I love FF with treestyletabs by pito
I always switch between chrome and FF, but I like treestyletabs, so I'm sticking with it
Sideline for chrome is ok, but it can't keep up with the customizability of FF

Vivaldi is nice as well, I'd use it if tree style tabs and synchronisation would be in there
(more than bookmarks, which could be solved by Xmarks)

4y

Well played

Thats why tabs were created

So that people who gets thrown in the deep end

Can research there way out of there

Chrome uses loads of resources to become snappy: It caches and preloads a lot, and it runs everything in separate processes.

Firefox has made the mistake to wait too long to switch to a multi-process architecture (electrolysis), which isn't as mature yet. It doesn't query the sqlite history files well either: If you don't delete your profile once in a while, the awesomebar becomes sluggish and startup times will increase a lot.

I honestly think they're a bit behind chromium in terms of development, but hope they'll catch up: Monopolies are never good.

@jAsE edge... Are you kidding me... Fucking Edge...

4y

@aile11 Edge is way faster *throws active grenade without safety clip into a room full of devs arguing about web browsers, closes the door and locks*. There, my job is done here.

@TheBardAbaddon

Just imagine it like programs.

Tabs:

Mail, company dev chat, company manager chat, bug tracking software, some documentation, more documentation, documentation you forgot to close two months ago, documentation you forgot to close six months ago, documentation you forgot to close ten months ago, mail2, tab that say - "How to make spaghetti for three", etc.

@purpletoxicrain

For me it's in general faster than Chromium (yeah no chrome for me because I don't want proprietary Google shit in my browser). FF uses much less memory than chromium for me even with the suspension addon :)

Lmao!!! That passive aggressive sense of humor will leave us without trees in 3 years time.

Was on Chrome with Great Suspender plugin. Switched to Vivaldi with built-in auto-suspend + tab stacks, plus tab sessions to restore tabs when you accidentally kill all of your tabs and all of your windows and is beyond the recovery of 'restore close tabs'.

We have spam bots here now ? FFS

@flain

Tree style tabs and synchronisation are keeping me off of Vivaldi for now

With the extension tab mix plus I get tab sessions as well though, works great, I recommend it

@aile11 They're working on sync now, test stage. I don't know about tree-style tabs.

@aile11 Actually you can move the tabs to the left/right pane, and just stack tabs. But maybe you already know this.

@flain

yep, but I need it tree-style

4y

Am I the only one that can't stand more than 20 tabs and when I need to go back to previous things I use the history?

@lo98be

im sure you're not alone, but I'm one of the tab hoarders

And I open so much shit that I wouldn't find anything I my history even if I tried

Has O'Reilly published a book on every single fucking thing!

4y

dev.to4lyf

In the last month, have used around 15 browsers in my quest to find the best, fastest, lightest and a secure browser. Used Palemoon, Light, Brave etc,which are based on FF or Chrome/Chromium.

Currently using Ungoogled Chromium, which is the best in my opinion!!

Fast, Lightweight and no tracking by Google. What else do you need? And its open source!!