Do all the things like ++ or -- rants, post your own rants, comment on others' rants and build your customized dev avatar
Sign Up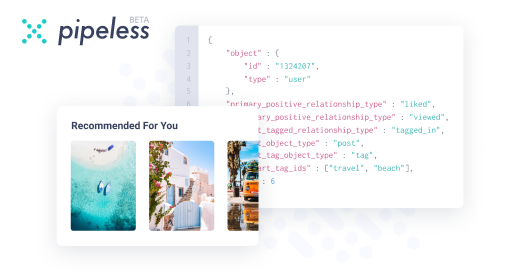 From the creators of devRant, Pipeless lets you power real-time personalized recommendations and activity feeds using a simple API
Learn More
God Chinese girls are soooo face pretty

I never understood why the Asian peoples were mocked for their eyes

262d

@AvatarOfKaine

jow much ? I'm shoping for a wife. Askings for a friend.

262d

you did a good job with the cooking there

262d

Most sophisticated conversation between tiktok users

@localpost

... you're one of those hipster people everyone used to hate aren't you ? Its a strange thing to see someone cook and eat whole

262d

The video shows the almost traditional (replace aluminium foil with more leaves and charcoal with more wood) cooking of a big fish and definitely made me hungry. Pretty long for TikTok - would fit better on YouTube. Pretty good content, thanks for sharing.

@AvatarOfKaine

Could be China - but doesn't really matter. The procedure is known to indigenous cultures in temperate to hot climates all over the world. It is practiced with fish and other things that benefit from being cooked. Where clay isn't available, the food is buried in the ground before making the fire. In any case, this is still a good method for cooking things if you don't have a modern kitchen or just want the fantasy RPG experience.

@AvatarOfKaine

Fish is pretty common all over the world and snake has lots of protein too. I probably wouldn't eat the brain of a cow - but the beef around that skull bone might actually taste good.

Normally, western people start talking about strange diets when it comes to things with more than four legs. But some wouldn't even eat dogs - they call themselves vegetarians...

@Oktokolo

did uh.

You ever see uncle rural gourmet?

@Oktokolo

westerners tend to disguise the source of the meat

We ate every part of the animal through history.

The weirdest thing we do is serve fish with eyes in.

But this guy horrifies me lol

@Oktokolo

in the last hour I saw him walk up with a huge bowl of cow penises, jam a rod into the ass of a living lobster, take a blow torch to a rabbit, walk up with an armful of cow hooves, play with donkey intestines in a bowl, and lead a sheep around with a rope telling it cheerfully that it was fed to be eaten lol

I had to stop lol

@Oktokolo

and then he's sitting there cutting the cow penises in half with a pair of scissors and ripping pieces off the testicles and turning intestines inside out like socks

Then he carts up a bloody cow skeleton and they all sit around with huge cow bones in their hands

Haggis is disguised.

Turkey legs are giant drumsticks

This shit reminds me of that Peta video of a farmer shoving a rod up a pigs ass for fun

@AvatarOfKaine

oh and then in one he's like "knock the salamander unconcious" and starts walking its head with the flat of a cleaver and then throws it alive into a pot of scalding water lol

It's a goddamn mudpuppy sized one

@Oktokolo

mind you I've seen people get killed. And I never wanted to vomit no matter how upsetting it was.

@Oktokolo

also seen deer getting gutted and skinned

His videos are made for effect lol

@Oktokolo

I swear to God my mind will be set on nuking china if I find oma video of them eating cat !

@AvatarOfKaine

Lulz. Yeah, looks like it is a good channel to get hungry. Pretty broad selection of meats.

@Oktokolo

aside from Lines like "here comes the beef penis!" Lol

@Oktokolo

I honestly feel like this cultures diet grew eating anything they could catch on foot lol

@Oktokolo

that and a continuous low economic status making most of the population eat anything.

We have dishes where serving meat off a bone for example is common but it's a BIG FUCKING PIECE OF MEAT. Not chewing on a bone like a dog.

@Oktokolo

however westerners do eat bull balls

@Oktokolo

they call them oysters. Most people wouldn't order "severed sliced breaded and fried bull testicles" lol

@Oktokolo

so why does your culture create sentence long cringe names for its porn ?

@Oktokolo

repeat the answer you sadistic bastard!

@Oktokolo

why does your culture like watching old men plow teenagers who groan and whimper!!!!