Do all the things like ++ or -- rants, post your own rants, comment on others' rants and build your customized dev avatar
Sign Up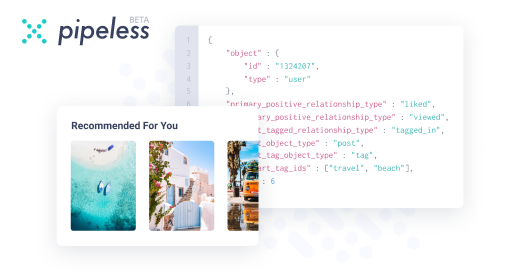 From the creators of devRant, Pipeless lets you power real-time personalized recommendations and activity feeds using a simple API
Learn More
5d

BuT C++ iS JusT C wItH KlaSsEs!!1!1

5d

Writing C is good so you know what it means to construct a std::String and destruct it. Malloc and free. I think it's good basic knowledge

@retoor

i think its good to know this yes, but I dont think we should teach that stuff to beginners right away.

And I much less want to see any of it in production. RAII solves this so much better

5d

@LotsOfCaffeine

Unis r always yrs behind the wild business... but their main purpose is to teach the basics and prepare u more or less for the jungle out there ;]... if I get ur point correctly ( web dev here )

People who are more acquainted with modern C++ are well employed in the industry or doing other stuff, older college professors only know "C with classes" and haven't updated themselves since.

Although... C-style C++ is fine for *learning how to program*, and you can only focus on so much of the specifics of the language in such a course, so it must be left up to students to learn the language properly.

At any rate, all of this is evidence (in my perception at least) that C is a much better language to teach in a college course. My suspicion is that C++ looks cooler to the kids, you hear about how video games are made in C++ and how C is this old language that "nobody uses anymore" (lies, but e.g. some web development people who have no idea that systems programming exists really believe that). Maybe another advantage of C++ is that standard input and output are perhaps more straightforward than printf and scanf.

Repeat after me you illiterate new age developers: Computer Science Degree Isn't Code Bootcamp!

Sheezus. I fucking wish some of the legacy devs I'd seen had just been forced to keep all their shit in C.

C++ is just, for them, the ability to use C and cheat past all the aspects of C (which are MANY) that they don't know. It just allows their garbage to go on Turbo Mode.

Then I come along and have to slog through nested loops of pointer arithmetic (malloc/memcpy) that could've been done in two lines with the proper class implementations. Or arbitrary `dynamic_cast`s. Go home

Job security? New programmers come on board, see the holy shit mess, and leave.

This sounds like a useful strategy to me. Muahahahaha!

I see a similar problem with new programmers being afraid of pointers. I even see articles saying you should avoid them. While some of the reasoning is useful I just don't see a way to avoid them in older code bases and libraries. Do these same people use frameworks like Qt ever?

5d

4d

@retoor

fake or not it has it's points... but who am I again to talk about C & C++, when the only thing I've done there was to translate small C program to TurboPascal... I have to start learning it soon... I just don't like OOP ( in gaming it fits perfectly, but on the web I like it w/ less of it ). Now fight me if u wish ;}

4d

@We3D

I won't fight you because you had rough times in the past. I'm talking about programming Pascal. My nightmare. I wrote delphi professionally. The horror.

Why Pascal? Who asked that?

@We3D

I want to strongly emphasize that C++, from C++11 to 23, isn't an "object oriented language". It supports OOP but it is just one set of features/a paradigm you can use in C++.

@nururururu

the weirdest part is, I've seen fresh uni graduates, developers with a few years "C++" experience and developers with 2-3 decades of experience all succeed and fail at this at the same rate. I know devs in their 50s who are very well versed in "modern" C++, i.e. C++11 and beyond.

I also know devs in their mid 20s who use try-catch blocks to unlock a mutex. They haven't been taught better and the others "have been doing it this way for years".

My point is though, it's better to teach beginners about thinking with objects (this doesn't mean OOP!), rather than throwing pointers and new[] at them on day one. C++ is such an easy language to use if you learn it the right way. Give a beginner a std::vector instead of C arrays and they'll have a much better learning experience.

Of course if your goal is to learn C, then learn C. But I'm very much not sold on C++ courses that teach C for the first third and then go "actually forget about all of that pointer stuff we're doing RAII now".

There's a great talk about this topic, highly recommend. I'm basically just repeating her points:

https://youtube.com/watch/...

Though as retoor said, it's good to have this foundational knowledge. An understanding of what's going on "under the hood", even a simple one, goes a long way. But it shouldn't be the first thing you teach to beginners. Not even to experienced programmers that come from other languages imo.

4d

I had to learn C in 2022 using Borland Turbo C for DOS for a project, so i'm sure these people you're encountering are doing better than me.

@Parzi

that sounds horrible I'm sorry you had to go through that

@LotsOfCaffeine

But you can get compiler and dos for free. So it could be used for some embedded low budget projects. Linux is nicer though.

4d

@Demolishun

Fun fact: it was a spite project! no other "hey I made a modern <low-level language> toolchain and it's bootable!" projects worked on anything below a Pentium (or requires EFI to load an entire libc6 implementation before booting), which is annoying when you need to build another spite project that had to run on an 8086.

@Parzi

wow and I thought my embedded department was using outdated technologies when many projects are running on x86 and only now ARM has been more and more relevant

@Parzi

I learned assembler on an 8088. But that was in the 90s.

Oh, if you ever need a very small linux distro that is great for embedded look into

http://tinycorelinux.net/

It can run on usb flash and it won't write to disk unless you tell it to.