Do all the things like ++ or -- rants, post your own rants, comment on others' rants and build your customized dev avatar
Sign Up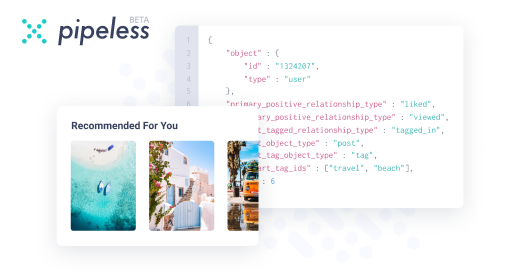 From the creators of devRant, Pipeless lets you power real-time personalized recommendations and activity feeds using a simple API
Learn More
Yes, that will be helpful. I have a Yorkie.

Why not a cat, it would help you catching bugs! (terrible pun...walks away in shame)

7y

both my dogs like to eat bugs, actually.

@Jumpshot44

Beautiful dogs Yorkies. And a great friend. We have a french bulldog that's 7 months now. Love him immensely :) Besides being an extra family member he makes me get out which reminds me I love being outdoors. I used to think "I'd do these things even if I didn't get paid", but no. I'd really much rather take a walk in the forest and only code my own pet projects.

@Ben24

lol yes that was quite terrible :) I used to love cats and be afraid of dogs. But it melts anyones heart when someone explodes with joy just hearing you come home.

@Cruiser

Think we'll get another in a year or two. He really enjoys playing with other dogs and being in a pack. Eats all sorts of bad stuff, but mostly flying stuff like flies, moths or bumblebees when it comes to bugs.

@Elkstorm

Same here, I have a dog as well... don't really like cats, I just wanted to make an awful joke :-)

7y

@Elkstorm

we have a goldendoodle and a maltese-shih tzu, they both have tons of energy and we love having two dogs now. the golden is only 8 months old, but he's a big boy!

7y

I miss having a dog, we currently have cats, pfffft

@Ben24

I grew up with a cat. He was a sweatheart towards us kids, but the terror of the block otherwise :)

@Cruiser

Beautiful dogs both of the. Had to look up goldendoodle - sounds like a fun dog if you want to do more than just play fetch. We looked at cockerpoo but could't really find a breeder. French bulldogs seem to have a lot of hipster owners, but wonderful dogs :)

@Elkstorm

Maybe I prefer dogs because they seem more spontaneous and funny than cats, but maybe it's because of my personal experience:-)

@philcr

Sorry to hear ;) Cats are cozy when they want to, but lets just say that a 50kg dog is perfectly legal. No way a cat that size would ever be allowed.

I recently adopted a cat. Every cat is lovely. eople have serious missconceptions About cats. It sleeps with me, plays, etc.
It's Something about us thinking we need a pet to do what we want when we want, thus most people prefer dogs. Also, cats don't care much About unknown people, unlike dogs, that whenever a person comes in just starts to shake his tail hhaha.

I have no problem About people that prefer cats rather then dogs, but I don't like The popular missjudgment.

7y

@Ben24

But, if you get a dog, you can name him Git, and go "Git, fetch!" :D (Sorry, got caught up in your bad puns wave...)

We have a bull terrier, very funny and friendly breed!

@henseiderv

Congratulations on the new friend! I don't mean to bad mouth cats - they are lovely creatures as well. Not all of them though. Just as not all dogs are lovely :) Got to say that the shourt snouted breeds like boxer, bulldog, bullmastiff etc have some cat in their personality. Shure they are a loyal friend and a pack animal - but they only sit if they want to :)

7y

I always had dogs around me, so the drive for pc power couldn't be subverted by buying a dog. The solution for wanting more pc power is to get enough so that you will not use more than 50%

@P3t3r6

Well they do love to fetch a good branch.

@Xmiq

You can never really have to much power in your computer. That's still valid :) But got to say the dog works way better in terms of keeping me happy.