Do all the things like ++ or -- rants, post your own rants, comment on others' rants and build your customized dev avatar
Sign Up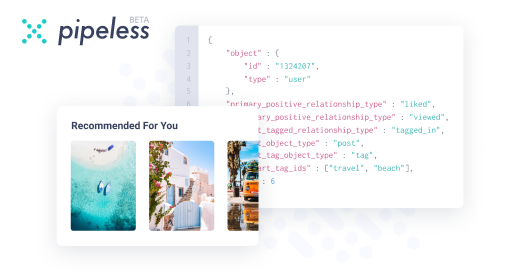 From the creators of devRant, Pipeless lets you power real-time personalized recommendations and activity feeds using a simple API
Learn More
ME TOO, AND I WAS ABOUT TO RANT ABOUT IT! it's called "SmartGurlz" for all that don't know. its genuinely a terrible idea. from what I saw, the lady who ran the business only knew one thing: one barbie is sold every three seconds. I hate how we act like women need to be in stem fields. if they don't want to go, so be it. the *opportunity* for a women to get a job in the field of stem is the problem, and I feel like that goal has been achieved. when I was twelve people said "wow you're good - for a twelve year old" when I made a website with 10,000 hits in less than three weeks. I don't see how replacing "twelve year old" with "woman" is any different, and it doesn't bother me. sure, I don't like it, being put at a lower standard, but small shit like that doesn't matter and shouldn't even be talked about.

screw it, I'm still ranting about it.

Minorities in general tbh. Like cool they're human just like majorities. Don't give them special treatment because of their gender or race. Give them special treatment because of their brain or their accomplishments.
🎤👇 #MicDrop

@calmyourtities

Wouldn't the medical field fall under the category of science? Thus the shit load of females nurses, pharmacist, ect would still be considered a part of STEM.

@BitFlipped

done. I kinda wish I took more english classes to better present my thoughts, but whatever!

@jhh2450 yup. how many organizations do you see trying to make men into nurses?

@calmyourtities

I've only seen 1 or 2 at my University (and the nursing school here is nationally acknowledged as one of the best in this region. Definetely the most competitive part of it) wearing the scrubs they wear.

We need to do more to show women that joining IT professions is something they can do.

We as an industry need to show we are welcoming to women (and also minorities).

But yes, special treatment due to being something other than the current majority is bad. People should get hired off their merits. Do well off their merits.

Those of us in the industry need to monitor our own internal biases to make sure that someone's technical skill and any required social skills (for teamwork) is all that determines these things.

To b honest m interested in knowing what is the take of girls on this point ✌🏻

5y

It really seems like you did absolutely no research into the issue at all.

Read through the comments in this post a tad more critically and maybe you'll start seeing beyond your natural bias.

5y

Agree with you. In my country(somewhere in Asia) woman actually got rape if they go out alone at night. Wives got beaten by their husbands - can't divorce - social stigma / against cultural norms. Those are real problems that need solving! Not all those bullshit - show your pussies and titties pc crap.

@Sekhat

I agree with you, and in general there is still a bias against females in the IT industry. Maybe the guys see it as women crying for special treatment, but i think that we are really fighting for a chance to be treated as equals. Real meritocracy can only exist when we're all treated as equals regardless of gender.

Just because you see women as equals doesn't mean that the industry does.

There is a definite bias and the only way around it is by leveling the playing field until it becomes a thing of the past.

5y

@deusprogrammer

disagreed. just because there is a biased against a smaller group in a particular field does not mean we need to populate the smaller group. it would be better to directly go after the problem. ex, interviews over text so you don't know the gender of the applicant. just making the population of women and men programmers equal may help, but may not solve the problem whatsoever; its adding a new library to your program to solve a simple bug.

5y

Yeah, I don't agree at all. If women are under-represented in tech, then they are treated differently (condescension, harassment, hostility) for trying. For example, they often get called, "girls," on devrant. It's one of many examples of a matter-of-fact dehumanization, and a normalization of bigotry.

The more women who enter the industry, the less that is going to happen.

@Sekhat

more welcoming? That's a laugh. We don't need to make a welcoming mat because, if they want to, they can join the profession.

Do you want to know why there is a percieved difference between the sexes? Because we make one. If people don't keep welcoming and buttering up the minorities, that difference won't exist, and women, men, blacks, whites, Asians, and purple people eaters will all just be people.

@BitFlipped

society already made the IT was a "mens" thing. Society has made the industry appear outwardly to be hostile to women. Some people in the industry do indeed hold the views and behaviours that make the industry appear as society paints it.

It's up-to the rest of us, to combat that image. To paint ourselves and truly be a place where gender doesn't matter.

It really doesn't matter how the industry may or may not actually be, if the people outside believe something else.

@Sekhat

wow, those are so great example of the industry pushing away women...Oh, nevermind, you didn't think that needed inclusion.

I see it as racism; Yes, the problem exists, but it's in such a minority and it's so unpopular of an idea, that the best thing to do is just ignore the few that do judge you for no reason

@Sekhat

"it's up to the rest of us"? you mean men? men fighting for women is a perfect example of sexism. not only does it say women cannot fight for themselves, it says you (men) could do a better job. the only thing that I do with this matter is not being bias, and maybe help out a woman if she needs help in the workplace. other than that, I'm just going to be that passive guy who treats people based on their personality and intelligence

@calmyourtities

the rest of us. As in everyone in the industry that doesn't hold the horrendous views and behaviours that makes the industry seem hostile to women.

That means men and women in the industry alike need to fight the way society has painted our industry.

I don't know if you debilbrately put words on my mouth just to have something to attack, but I'd appreciate if you didn't do that.

@Ju5tJ3N I'm mainly focused on the isolation, but yes, lowering standards of what women should acheive is still a problem; everyone should be held to the same standard. but back to the isolation, it really doesn't help anything. my school closed a gender-neutral 'coding club' (which was about 20% girls) with a 'girls who code club.' it just is pretty dumb how separating women from men should make people think sexism will decline

@Sekhre who "the rest of us" was wasn't very clear. I'd like to know what you mean by "fight."

@calmyourtities

My school did the same thing. Like, ok, so we have a human beings who code and a girls who code. Why would you divide that? If girls want to code, just join the more general club.

@Ju5tJ3N agreed. Even during my programming bootcamp, I've already received discrimination from many male classmates and 1 of the male teaching assistants.
I get ridiculed more when I don't grasp concepts so quickly compared to other male classmates who have an even harder time understanding the same things.

5y

I'm gonna hold a course for girls most likely in the near future.

Had some experience with courses before and there's already girls that are interested, there's usually at least one girl but they tend to need to be really interested to actually decide to even finish the course. Why? Because girls often hang out with other girls, being the only girl in a class of 5-15 guys is not very including and 75% of the learning process is often being social, seeing what others create and showing others.

Unless if you're more outgoing than a the average fellow or end up being comfortable with the opposite gender from a young age, well shit, you need the interest, strong interest before even learning what programming is.

@calmyourtities

Well, I don't mean violence. But I do mean taking whatever action (that not illegal) you feel you can to change the perception of the industry, and change or challenge behavior of those that help perpetuate it's currently negative image.

Also to encourage those women, that you know, that also have an interest I. IT to pursue that interest.

And also, to make sure you've addressed your own biases (whatever they are) so that from your own personal stand point you can totally say you've judged everyone based on their merit, and then encourage others to do the same.

@mrgemeco

so if some little boy really wants to join the industry and wants to work for it, would you say no?

@BitFlipped @calmyourtities

Why have "women who code" clubs/groups?

It provides a safe community free of harrassment and discrimination for women to learn and grow as devs and for them to support each other.

Did you find out the real reason(s) for the closure of the "gender neutral" coding club? If you didn't, don't jump to conclusions and don't whine.

5y

@BitFlipped

Uh what, how is that related to having options for girls where they can join a course (once a week) where they're sure there's other girls? Note that having courses for girls does not mean not having courses where everyone is included. It's just that from the course's where everyone is included there's usually a big ratio difference between girls and boys.

Not to mention that those courses are only marketed for girls, there's not much different from the normal courses.

@BitFlipped

same

@ralsh

that's horrible, maybe you should take it with a friend next time to be safe? I'd go to human resources or something similar if I were you

@mrgemeco

yup, I have first hand experience with that. its hard with all nerds alike, but from what I've seen its girls especially. there was a girl in a camp I went to and I helped her debug a python script, and she helped me, too. she was treated the same and made friends with some of the boys. it was good in the end I guess.

@Sekhat

I think this is more of a value people have, and this is where some benefits of the dev industry come in. many devs are really young nowadays, and they bring in new ideas/values, so it's really just time in my opinion.

@ralsh

How would they get discriminated? I think that's your big girl word for "making fun of", and everyone does it to just about everyone else. If someone can't suck it up and ignore those idiots, then they can find their own safe space, but public education certainly doesn't need to provide it.

@ralsh

(reply to 2nd comment) it was closed because the computer lab time was prioritized for the girls club, so the gender neutral club couldn't use it

@calmyourtities

there's no reason we can't try to accelerate the overall change in attitudes.

If you think about it, the only reason attitudes are changing at all, is because people went out of their way to get people to see the old attitudes were wrong.

@calmyourtities

Deep-dived into programming without knowing anyone else who was interested. I'm still learning and improving my code at my own pace even after graduating.

As for the closure of the gender-neutral computer club, that's a real shame though. I hope the members still meet up to code and hang out!

@ralsh

we have a club where we can use chromebooks, which really limits us from doing much, but we talked about linux terminal commands and did some online hacking competitions. some of the girls decided to not join the girls club and stay in the co-ed one because it went faster and was more advavced, which I admire very much

@Ju5tJ3N If the point if it is to be supportive and kind, call it a happyfuntimegoodfeelings safespace. If it is just a coding club, call it that. The need to call it a girls who code club is retarded.

@Sekhat @ralsh

sorry for calling this out but your accounts are too fresh to be considered you anything else then SJW Sexism. This community has no issue with sexism never have i seen anything related to woman discrimination here or at any employer i worked at. But what i've seen is sexism against white male developers that got denied because of quotas, racism and sexism is the result of this nonsense. Also every developer needs to earn the respect, i dont respect any new devs until they prove themselfe, seek guidance or try to be a part of the team otherwise signing the contract was a waste of time for everyone, which is highly unsocial.

Also there is a simple reason why the percentage of female is low in the industry. The mindset of a developer is born in his intrests and not his education. Unless people stop blaming schools and workspaces and finally handle their kids as kids not a superhero or princess from day one, this will not change.

@Hammster

I don't really get what you are saying. I've not accused this community of sexism, I've only pointed out sexism exists in our industry and that we, (I hope this community at large), shouldn't stand for it when it occurs, not should we be complacent, and definitely we should make sure individually that we aren't contributing to the issue.

So, thanks for misunderstanding my points. I hope this clarification will keep you from throwing names and negative labels at people in the future by making you take the time to try and understand the points being made.

@Sekhat

i point out a SJW bullshit account when i see one. In you salt rage you did not even bother reading my comment carefully.

@Hammster

what I see is someone dismissing of points because of his preconceived notions. I assume, hopefully wrongly, so that you can dismiss them out of hand.

I did read the rest of your post.

But 1) no-one denied filling quotas for employing women is equally as sexist. I think I explicitly said people should be hired on merit.

2) blaming it on just parents, is a way to absolve yourself of ever needing to do anything to address the issue of sexism. Because after all, if it's the parents fault, whatever could you do to make stuff better.

You don't really even need to do alot. Just calling people out on sexism, towards either gender.

3) it's good that you judge developers for their ability. That's exactly what I said people need to be sure they are doing. When I was talking about biases, while yes sexism was the topic, there are many other biases people have that prevent merit being the sole judgement. Even right down to just you like the person better.

@Ju5tJ3N so because I don't believe that we need segregated groups of people learning in no-frowny-face safe spaces, I am a sexist pig now? Well, this ought to go on my reasons to kill myself.

@Ju5tJ3N And, you know what else? I -DASH- -DON'T- -THINK- -IT'S- -IMPORTANT-. You wanna know why? Because every little girl in the world right now knows fully that when she grows up, she can be anything. She can be a doctor, developer, astronaut, pig riggler and tater hater. There is nothing stopping her. And yet, it's this stupid bullcrap that teaches them, "Hey! Join my SJW Tear-Free happy land where you can learn without meanies getting in your way!". This isn't a -Support ---grou-p. This is an excuse to bathe in your sexism, thinking that it will be impossible for a woman to make her mark because the evil patriarchy wants to hurt her. You know what really will help her? A diversified teaching environment, where she can learn with anyone, and, more likely than not, not be bullied.

@BitFlipped

Every girl in the world? The whole world? Hyperbole much? That isn't even close to true.

@Sekhat

Well, yes, as long as they have overly supportive parents that tell them this. Anyways, you know you can join the actual discussion here rather than nitpicking at the smallest things like a vulture suffering from trisomy 21?

@BitFlipped

well there are plenty of countries in the world where women don't have any equality. That is why I point it out as hyperbole.

@Sekhat

And where do you live? Hm? If they have equality here, then that's all I care about. Are you actually protesting those countries right now, or are you enjoying the first world? Ahh, that's what I thought. So you don't care either. You are just using that country for an argument, and forgetting that it exists 99% of the time.

@BitFlipped

you said the whole world. You were being hyperbolic. It's okay to admit that.

But while we're here.

You were never called a sexist, you've decided thats what was being implied where it was not.

Second, if you notice, I've been taking part in the conversation.

Third, chill out. Your getting way to angry and making way too many assumptions for good discourse.

@Ju5tJ3N yeah, you are right that it's not the intent of anti-discrimination laws. How ever, people being people can get the wrong idea, or take stuff the wrong way or just go about things incorrectly.

However, on the flip side, some people can over estimate themselves and under estimate others and can equally come to wrong conclusions. "I'm better than that person, they must of been hired because of being woman/minority/friends with the boss".

Either side is a problem when they do occur. Thankfully I've not seen the former first hand in tech. But human nature being what it is, I don't doubt that it has somewhere.

The latter I've not really seen conclusively, only can make assumptions on the few complaints I've heard.

Hard to tell either way without evidence in each case.

@Ju5tJ3N oh definitely.

We perhaps, as what was spoke about with the computer club mentioned above, should just pay a little extra vigilence that the extra support for women and minorities don't come with an extra cost towards men.

The gender neutral club and the women's club should of existed side by side and alternated use of the computer lab, for example, rather than the gender neutral club being shut down.