Do all the things like ++ or -- rants, post your own rants, comment on others' rants and build your customized dev avatar
Sign Up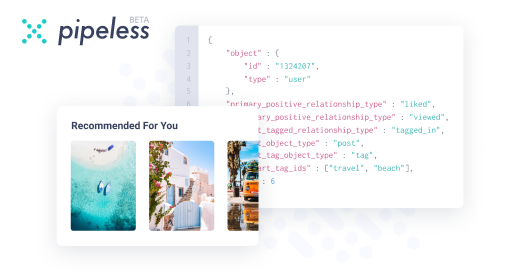 From the creators of devRant, Pipeless lets you power real-time personalized recommendations and activity feeds using a simple API
Learn More
that may be your case, but it's definitely not true as a blanket statement. I know many people my age who have paying jobs and still pirate stuff. if they really wanted to buy it they could.

if you take this argument and change it to stealing from a store, it makes no sense, even though it's the same thing.

if they *wanted* their business model to be "giving away their product for free to create future customers", they could easily do that, but someone somewhere decided that charging an upfront or recurring cost for the product was better, and since it's their product they have a right to decide that.

So do you work for free, and don't mind people using your stuff? Musicians, directors, actors need paying for their work. I hate Spotify. It leaves precious little for the content creators, and without them you have no fucking content to steal! I want a nice new merc, but I don't earn enough to buy one so I'm just going to steal it, or buy it off crooked Dave who can get a stolen one for me. FFS.

@helloworld

If people can't pay for them, then I don't mind really... Recently, the court for the kickass case said that the industry lost more than 1 billion dollars. Anyone who believes that is true is very, VERY naive.

@AdamGaskins

Stealing from a store is a very bad example. The shop owner loses something that he could sell. In the case of piracy, nothing is lost, someone just got something for free. If he likes it, then he's going to tell his friends about it and they may buy it themselves. Everybody wins. Now, if he had money and still pirated, then he's just greedy, but most people like spending money if they can, so that's not the general case...

@antoni4040

everything has a cost to make. a piece of commercial software costs the salaries of however many developers, designers, consultants, managers, customer support etc... etc... etc... nothing is free.

If you steal a game CD from Walmart, let's say it cost 50 cents to produce that physical CD and the case. They produce them in mass, so it may even be cheaper than that. But so okay, that's 50 cents Walmart & the game company lost. But they're not as upset about that 50 cents as they are about the $59.50 of profit that would go to pay the developers so they can feed their families, that you stole!

You're getting a product that took hundreds of man hours to make. And you think it's okay to steal online because you're stealing 50 cents less?

Again, if they wanted to have "give free software" as their business model they would, but if they don't it means they decided it would be harmful to their company.

People tend to say "I'm just testing the software" or "I recommend it to my friends and so they end up making more money," but that's just stemming from the idea that stealing online is different from stealing from a store: it's really not different

@AdamGaskins

I honestly always try to always find the legal solution. Spotify, Steam etc. I would use Netflix and such, but it's shit in Greece. I know everything has a price, but seriously, I prefer the pirate from the man who won't buy it... Because there can actually be profit from it, as he may decide to buy it later or tell his friends about it. If he simply says "can't buy it", then no profit...

@antoni4040

Also, you started arguing but don't seem to have read my final point: don't hunt people who may have really nothing to give, build great services and people can afford. If that seems crazy, then sorry, I must be from a different universe. As an example, take CD Project Red. Their patches and DLC for the Witcher 3 work even with pirated versions and instead of suing people they simply said that it's fine to pirate it if you can't get it any other way, but if you can please buy it. No wonder everybody loves them...