Do all the things like ++ or -- rants, post your own rants, comment on others' rants and build your customized dev avatar
Sign Up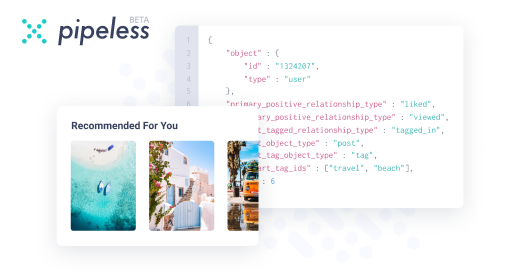 From the creators of devRant, Pipeless lets you power real-time personalized recommendations and activity feeds using a simple API
Learn More
@fuck2code

You are free to answer if you have a real reason

4y

@fuck2code

have a browse through this article:

https://gizmodo.com/a-history-of-in...

It goes into an acceptable level of detail.

Expectation of privacy on a tool that was pretty much built and funded by intelligence agencies is a pretty tall order IMO.

@fuck2code

I did not know that, about the code of conduct actually, thats a valid reason.

I have similar reasons why I dont like github.

@Condor

Gitlab has had alot of downtime and incidents in the last months.

I have not tried bitbucket actually.

Gitea is also nice

I still don't understand what private info does MS lay hands on from GitHub?

@Condor

the status code is part of the security, that way one doesnt know if it exists or if it is private. This could be used to leak new or secret projects.

@fuck2code

cisphobia...?

Man, I never heard of that before.

Is that something like being straight AND being e.g. a male + having a penis. Do not want to say normal person, because that would trigger alot of people here lol

@Condor

in that case your argument is valid, I thought you meant browser, which doesnt take that much resources.

@sharktits it is open source they can already take it, not sure how that changes things

@-ANGRY-CLIENT- Cisphobia is stupid imo. I don't think anyone should get judged for who they are but if your birth gender aligns with your mental gender you do got it pretty good so owe up to that.

@gitblame

what even is all that crap?

I can not keep up with all these gender terms lol. Someone needs to explain me cisphobia

@-ANGRY-CLIENT- Cisphobia means being phobic of people who were born as the gender they identify as. For example you are born with female genitalia and you identify as a woman. This is true for most people and considered the norm.

@gitblame

wow... didn't know that this was a real thing lol

Thanks for clearing it up

@-ANGRY-CLIENT- I think it's more a counter reaction of people who had to deal with transphobia. I think nobody should be phobic of anyone else. But if you're cis and you do encounter cisphobia I think you really should realize how good you normally have it and that people who've really suffered sometimes do shitty things to deal with it. If you really wanna get your panties in a twist over something so rare you really are being a bit of a whiner imo.

Cis = same sex as the sex I was born with + being straight, right?

@ymas

Define privacy in this case? And yes, I've read the article.

@-ANGRY-CLIENT- first part only. Being straight is your sexuality which is different from your gender. A cis woman can be a lesbian, straight, bi, or even asexual.

@gitblame

cisphobia is only something that is usable for transgender, non-binary, 0gender, and what not gender there exists.

Tbh know that I get what it means, I would say it is something that is not real. It might be a short phase of overreaction, but nun more or less.

I am proud to be a cis then lol.

@fuck2code

You haven't. I personally favor a middle ground. Nobody should be targeting anyone ideally. But if it does happen, consider the context.

@fuck2code

tbh I think the world be a lot better if people didnt start thinking the worst of a comment.

When something is relevant to mention then I personally always have to think three times what are offensive words and which arent.

Is saying "black person" offensive?

Is saying "he" in a dev environment offensive if the other person turns out to be female?

Is assuming someone is straight offensive if the other person is gay?

And is it offensive to assume someone is gay when they are straight?

Personally ive never heard the term Mayo before but I wouldnt mind if someone called me that because I dont know what the persons thoughts were when mentioning it.

Multiple people thought Im gay and even had guys asking me out on a date. I dont mind until I know that person is purposely trying to hurt me.

So lets assume the best and stop saying sorry if the other person is feeling butthurt.

@Codex404

Agreed,

Just dont give a fuck as Codex do!

@gitblame

But nobody is obliged to consider why the one in front of them is being an asshole to them. I sincerely have no interest in considering the mental issues, the hardships and the context of someone who is being an asshole to me while I have done nothing to them personally, just because of their prejudice . Not being an asshole for no actual reason is called politeness and it's a pretty basic thing to have. So, no, no middle grounds for me.