Do all the things like ++ or -- rants, post your own rants, comment on others' rants and build your customized dev avatar
Sign Up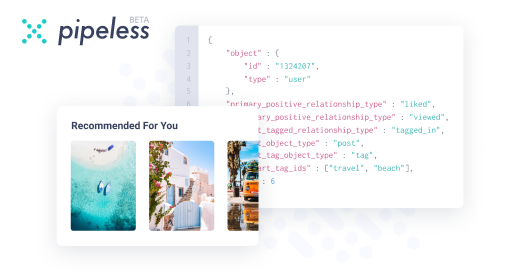 From the creators of devRant, Pipeless lets you power real-time personalized recommendations and activity feeds using a simple API
Learn More
3y

Ctrl+Z is your Friend 😉

@C0D4

If only I could Ctrl-Z this machine into a decent Linux system T_T

It's like:
R: "Paul. I copy a bunch of files from A to B on a daily base and I'm sick of using these stooopid shortcuts or the context menu. It's such a waste of time! *whining*"
P: "Don'tcha worry Richard. Say no more. I will slap a clever solution for your problem together in minutes."
P: "Here it is. Whatcha say?"
R: "Ouuuuuhh. Such brilliant! Very timesaving. Much wow!"
P: "In the first place I limited this feature on your user group. But it can be configured for every other user group. Hank will take care of the feature release ;)"
H: "(on patch day) what is this feature called "copy content at lightning speed"? Sounds great. Let's give it away for every user out there. We are such a nice company, aren't we? People will love us!"

3y

Dear Condor,

It is our intern Phil who implemented this bug/feature. We would like to apologize for this but we will not fix it.

You need to accept what kind of little fucks we are and that we do not give a shit about what our users want improved.

All we do is release large updates nobody might ever notice. We do this by shoving a huge fucking notification in your face every 5 seconds asking you to install this useless update.

Thank you for your understanding.

Yours sincerely,
Micro-fucking-soft

@DefiniteGoose

Dear Microshaft,

Please fire Phil and disband Microsoft until you start caring about your customers/products. I don't want to deal with Microshit features anymore.

Yours sincerely,
Condor

3y

Dear

@Condor

,

We have promoted Phil to the role of Senior Developer just a week a go.

Microsoft actually does listen to its users, seeing as we recently started using blockchain and AI in all of our products.

We hope to see you using Microsoft in the future, by breaking into your webcam.

Yours sincerely,

Microshaft

3y

Dear

@Condor

,

This is Phil.

Use Fucking Linux!!

Sincerely,

An Arch Linux User

Senior Software Developer

AI, Blockchain, Cloud Security by Cryptonet, and <some more buzzwords> expert

MicroShit

TeraCopy is your friend. Accidental drag-and-drops are no more.

Why only mircoshaft... No microshit... After all these things are micro and shitty

3y

3y

Hey

@Condor

, you are moving the files with RIGHTCLICK, thats why.

*User problem*

This is what we should be talking about.

Strange, that only happens when I have CTRL pressed, else it doesn't do that. Either its a bug on my system or I did not really understand your rant lol

3y

Hmm

@Linux

I'm selecting multiple files with Ctrl+click, then using Ctrl-C and Ctrl-V? It isn't a user problem when you accidentally flick your mouse a bit when you go about selecting another file.

@rEaL-jAsE

I know and it is convenient. But at least Microsoft could've taken the time to exclude copying within the same folder to avoid those little flicks during selection? Or at least ask whether the file with the same filename needs to be copied there without assuming that user wants to copy the file and have " - Copy" slapped on its back.

@rEaL-jAsE

well at least the - Copy files remain selected so hitting Delete just makes them go away again.. but yeah the extra steps on fixing what shouldn't have happened in the first place is quite annoying.

@rEaL-jAsE

oh wow, that's actually really crappy, haha. Kind of expected "Microshit" level feature though.. I mean they've got IE standards to live up to 😜

3y

Dragging with rmb gives option to duplicate files. The lmb only copies holding ctrl.

@Pogromist

strange "feature" tho.. especially when selecting multiple files 🤔

@https

I love how the monitor was just barely standing on top of the case even before the rage quit.