Do all the things like ++ or -- rants, post your own rants, comment on others' rants and build your customized dev avatar
Sign Up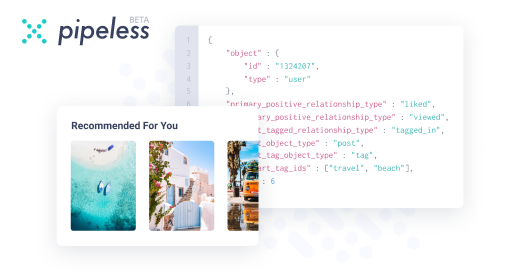 From the creators of devRant, Pipeless lets you power real-time personalized recommendations and activity feeds using a simple API
Learn More
Wow. I can only do that in my head. 👏👏👏

You must be a natural leader.

3y

YOU. ARE. LEGEND!

Hate having to remind people to play their fucking positions...

3y

You must be very senior given you can even tell off ur boss...

what did the designer say ?

3y

Oh no, @-ANGRY-CLIENT- found you...

@StefanGliga

oh man the sadness of this statement. That's no leadership, that's bullying.

What you *should* expect from an actual leader:

- stays calm under pressure

- can give a task to someone without having to order him around

@karasube congrats on growing some balls, next time, keep together will you?

@Commodore

I actually agree with you even if I find your reply a bit rude :).

This was in one of my first jobs, back in the days, where I got beamed to a position I did not deserve as I had a lack of experience in leadership.

This has thaught me a lesson about being always straight-forward and honest in professional relationships, and it's still a very valuable lesson today.

Today, when an issue like this happens I don't jump in anymore, I make the team take 2-5 mins away from the screens (if the SLA is not completely unrealistic) and make a plan of recovery. Each team member has an assignment for 5-10 minutes then we take 1-2 mins to review everyone's intel and decide the next steps.

So yeah... I keep my balls in my pants now :).

3y

Brother you have our respect😂😂

@Commodore

To me, it doesn't matter that it might be bullying. If you can delegate tasks and work in a heated moment, you are a natural. Obviously, it IS better to assert yourself while still not being rude but that's an entire level above natural.

And as OP mentioned, this was one of his first jobs. Nobody can be a great leader without expirience and training.

3y

Can't you give us some update on this? What happened afterwards what did your boss, designer, marketing girl and the other dev said to you?

@echonox

It happened several years ago.

If before the incident we were chatting, laughing & generally just relaxing; we completed the night in near silence. Me snapping, completely destroyed the mood... That's something to remember before anyone think "hey... When I crack open by pressure I should order everyone what to do... while screaming".

It was a very important event with a lot of potential impact. So the pressure was real for everyone.

The next working day, I (because nobody else thought about it, unfortunately) asked to schedule a meeting with everyone to speak about this because 1) I still felt angry (it wasn't the first time everything fall on someone' shoulders while others are just staring blank) 2) we had the worst incident response possible.

(1/2)

@echonox

The meeting went two ways:

- "you shouldn't have acted like this, we must stay professional".

- "we have an organizational problem" (no leader; no clear job definitions, no incident response plan).

Issues were raised but nothing has ever been resolved.

I left them a few months later because I didn't feel like learning team management by trial & error was a good idea. I had to find a place where I could learn this.

So I left my over-paid pseudo-senior position for an entry-level salary in a company where I learnt a lot from a great mentor for a few years. This has completely changed the way I do team management & pressure management..

(2/2)

3y

@karasube Cool thanks for the update!

@karasube

@Commodore

no offense but I disagree.

I'd have acted the same way as the OR did.

When I'm dealing with a major event (Linux sysadmin), people behaving like that bring my concentration down like it's nobody's business. Let me do my goddamn job and if you act like that I'll fucking yell at you if that's what is needed for me to be able to do my job (in a situation like the OR describes).

Good job OR!

You seem like a real "pleasure" to work with...

3y

I'm actually becoming like you these 2wks... Been raving and ranting to everyone because they can't seem to spare a few mins for some simplest things while I'm fcking pulling overtime pretty much daily to fix issues that impact the whole team...

3y

Usually in this kind of situation I leave keyboard and watch them till they understand.

Learns, from my great master, in the time of crises he take out every developer for smoke. while everyone panic he figure it out what could possibly gone wrong. Most chill dude I ever meet.

3y

Sound like it could be a scene in a film

3y

@linuxxx

I agree with

@Commodore

. Giving orders is not what I advise. Nor do I ever take orders from anyone.

@sauronjs

Fair enough, opinions can differ :)

So fucking true!
Once the production goes down I start receiving emails from 50+ random teams having raised P1 incidents even after I send out an unplanned outage email stating that we are aware of the issue and will provide an update in some n hours.

My Skype goes crazy just after 30s of Prod going down.

God fucking annoying people.