Do all the things like ++ or -- rants, post your own rants, comment on others' rants and build your customized dev avatar
Sign Up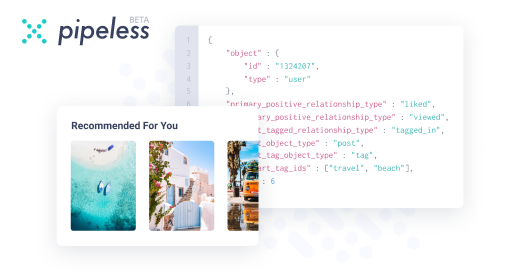 From the creators of devRant, Pipeless lets you power real-time personalized recommendations and activity feeds using a simple API
Learn More
Firefox addons: privacy badger, privacy possum, ublock origin, canvas defender (or something it was...), webrtc disable, some user agent spoofer. (and soon one I've written myself 😁)

Are you using Linux now? If no, no clue about 'regular' software :)

Search engine: ddg or searx.me. (feel free to use

https://search.privacy-cloud.me

, hosted by me with no logging)

What phone are you using and do you also want to make that one more privacy-okay?

As for firefox it's already really good in itself. Only plugin i have on my phone and laptop is ghostery which blocks extra ads/trackers that firefox doesn't catch. If you switch to linux you should just search "linux hardening" the bare minimal should be blocking incoming connections on all ports unless they are already established(you started them).

Other than that it depends on how paranoid you want to be. If you want to go off the deep end you can force all connections through a vpn and block other outgoing with iptables along with using dnscrypt-proxy/dnsmasq to use dns over https and cache the response which would be the blackhole of privacy

@linuxxx

not using linux on my main desktop just yet, though you can tell me anything - I'll save it for once I do the switch, it's just I need to have atleast like a week of available time to fully switch, so for now I do what I can with what I have.

Installed everything, thanks, though which of the canvas blockers do you use or is e.g. approved?

@linuxxx

already using ddg for near a year now I think, might use searx too though, maybe even in changing combo of your instance and from

@Linux

instance (tag because actually he might also have something to say on topic, being the linux guru)

Tell me everything you know about making a phone more privacy friendly, I am thinking of possibly flashing my oneplus that is laying around with lineage 15.1 and then bare minimum zip flash (MindTheGApps or microG?) to get e.g. notifications working and other things as basically every app out there uses at the very least GCM/FCM and I am dependent on many of the notifications working for my freelancing work.

@PerfectAsshole

oh, right, ghostery! forgot about that one, thanks! hope it won't interfer with the rest of the plugins above, regarding hardening I have some things down in muscle memory, due to maintaining a lot of servers, though definitely saved dnscrypt to my todo list, if you got any resources on that setup I would highly appreciate too, as a quick search gives some odd results.

2y

@JoshBent

Rotating between searx instances is a good idea :)

I can suggest to looking at alternatives to twitter or Facebook (if you use or want to use) such as Mastodon (

https://social.linux.pizza

is a great instance from what I have heard ) or diaspora.

Also, check out the librem 5 coming this spring

@Linux

your mastodon instance was actually what kicked the ball further :) trying to find alternatives to everything as I go haha

did you (and

@Linux

xx ?) implement the searx recommended image proxy - mogy or whatever it was called? it was supposed to prevent some sort of google image embedding iirc

@JoshBent

As for the picture, I usually go for the top one.

As for the phone, that sounds good! Do take a look at XPosed and a few of its privacy modules :)

2y

@JoshBent

The problem with searx and Google is that Google now thinks that the server is a bot and publish captchas :/

But, the other engines does a good job too

@linuxxx

oh right xposed, how well does that work with invisi-root though, e.g. magisk - since usually if you "raw" root that breaks thousands of apps, especially banking apps iirc?

also do you know more about MindTheGApps? I've used and seen microG much more in the past, but can't find any comparison of microG to MindTheGApps, was microG discontinued or something or why did people stop taking it into consideration?

@Linux

oh so it essentially blocks searx being able to query google then? or does the user get prompted for the captcha

@JoshBent

It works well with magisk! (source: me running magisk and Xposed :P)

I know it by name but that's it. I don't have a single interest in connecting to Google at all (got a work phone anyways) so no need for me to use it :)

@haxk20

do you know more about this?

@FrodoSwaggins reminded me to check the method for vpn, that allowed to chain onion routing, thanks!

Privacy
Privacy badger. ublock origin. DDG.

Useful
OneTab. Firefox multi-account container. Auto Tab discard. Tabby.

@cursee

got all the privacy ones already, onetab I carried over from chrome, thanks for reminding of multi container, came across it before, but didn't save it - the "auto tab discard" implies automatic tab hibernating, but the description doesn't seem to ever mention it, is it actually just install and let it be or do I have to trigger it manually? tabby sadly isn't available but might look for an alternative, thanks!

@JoshBent

auto Tab discard is just install and go on kind of add on. It has default settings. What's your Firefox version? 🤔 I'm on latest stable release and using Tabby (Window and Tab Manager).

@cursee

maybe I am looking at the wrong tabby, can you link it?

@cursee

yeah I was looking at the wrong thing haha, thanks! though I wonder what is better, tabby or the tree view plugin, will try both for sure.

2y

@linuxxx

microG should be still up and running. Take a look at github. And mindthegapps are from lineage people that got bored of openGapps

@Haxk20

what does getting bored mean though, what was so bad and what have they improved?

2y

@JoshBent

they try to keep it clean and stable. Opengapps was causing lot of issues with new android always. Mindthegapps not as far as i know. I dont use gapps. I download google apps manually if i need them

@linuxxx

why user agent spoofing?

It helps find better results (even in ddg)

@gitlog

why would the user agent have an influence on search results?

@gitlog

Because it's harder to track someone if they're spoofing their user agent all the time.

@linuxxx

oh that reminds me to find the plugin that was spoofing random fake proxies to all websites, hopefully it got updated too.

@JoshBent

if you are on linux distro and search, your results will be of that particular distro or maybe just more away from windows and mac results

@linuxxx

arguable point.

All your user agent has is your distro's and browser's name and version

@gitlog

Yeah but it can genuinely be used to track someone along with the up address.

@linuxxx

sorry for noob-ness

But how could user agent affect IP?

Also, a proxy would be enough to hide IP

@gitlog

Not, but those two together can form a unique combination: easy to track.

@linuxxx

to be fair I am more afraid of fingerprinting, which is hard to beat, did you find something to protect yourself with?

@gitlog

I highly doubt ddg adjusts search results based on user agent, what if I use Linux and search for Windows related stuff? sorry but that sounds like a load of shit.

@JoshBent

it does have an impact.

Also, for security in our project, apart from auth token I'm also saving user agent so that just stealing auth token and somehow getting it activated "somehow" won't also assure success.

Also

@linuxxx @JoshBent

said a great thing about fingerprinting via HTML5 canvas which isn't generally blocked by browsers. Is there any pre existing app for that too?

@gitlog

What do you mean with an app for that?

@gitlog

Oh yeah, I mentioned them somewhere on this rant 😅

Search for canavas fingerprint or something :)

@gitlog

there's way more than just canvas, look up panopticlick.