Do all the things like ++ or -- rants, post your own rants, comment on others' rants and build your customized dev avatar
Sign Up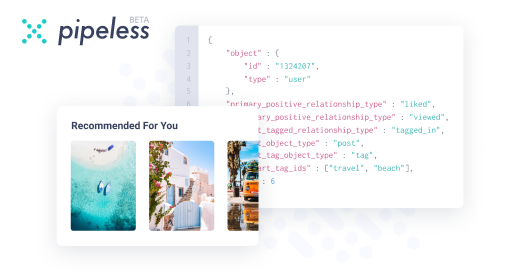 From the creators of devRant, Pipeless lets you power real-time personalized recommendations and activity feeds using a simple API
Learn More
Is this Play-Doh or pieces of candy?

Way too much color for me lol

I prefer a solid black with blue LED lighting

@rtfm

Well ya see I fucked myself back when I was like 10 and learning to type.

I cheated my way through the class and I can barely type properly. I keep glancing down to make sure I'm on the correct row as it is.

And when I try to properly learn, I get salty as fuck when I make mistakes bc I am a bit of a perfectionist with some things.

@Marethyun because they serve no other purpose than being hideous.

5y

Dang these are sweet... Links?

Tool to prevent people who don't know what they're doing from using your computer

5y

😍😍😍

@rtfm

i keep switching between qwerty and qwertz, 101 and 60, so i really need the print on the keycaps lol

I had a CM quickfire, then a WASD. With both, the keycaps looked worn down and ugly after a few months, so I gave them away to coworkers.

Ideal keyboard: No leds, doubleshot PBT keys.

So I ended up buying 4x Ducky One 2 Horizon, one for every room I have a PC in.

https://mechanicalkeyboards.com/sho...

I love them.

@bittersweet

noooo! you dreamcrusher!

i imagined that you're an artisan programmer with a secret stash of new old stock of IBM Model M's from the 80ties 😄

Is this keyboard for blind people?

@Orinj congratulations you lucky bastard! 😎

@heyheni

Haha my MAIN keyboard in the living room is a custom built $860 Ergodox with MX clears and DSA PBTs, but my bedroom, kitchen, attic and the dungeon under my house have Duckys.

I just meant, if you're looking for the perfect off the shelf introduction mech, Ducky One 2 is amazing for ~$100.

@heyheni

I broke a model M once by using it as a pizza plate, and I've molested a real C64 to become an RPi housing with C64 emu, so I'm not that great at conserving history I guess.

Well, when you're poor, you have to use a naturally colored keyboard 😅 (a photo I took in the morning)

5y

Form < Function

get a model m

@ElizadeathRaven

Oh no. When I got my first mechanical keyboard I swore I would never ever type on a rubber-dome again.

You can get a good mechanical keyboard with cherry-mx equivalent for ~$50.

https://s.click.aliexpress.com/e/...

I'd recommend the brown switches.

@RantSomeWhere Model Ms are like the Nokia 3310s of keyboards.

@RantSomeWhere Use function keys! 60% keyboards are smaller and easier to carry around. And they look way better.

@RantSomeWhere yes chryosran22 voice is very soothing.

@RantSomeWhere

@rtfm

Hot cheese fat and mushroom juice dripping from a pizza slice into the keys.

@RantSomeWhere I always use ctrl slash for commenting, thought that was pretty much standard in editors & IDEs.

@RantSomeWhere try frameless keyboards, they're easy to blow away pieces of cake between switches

@RantSomeWhere Or, if you used a better editor: visual mode -> select text block -> <leader>cs. Without ever needing to leave the home row.

@rtfm

tbh I do usually. You need much energy while working don't you? Don't worry to eat near your gears, you're gonna clean stuffs on the table some day anyway

@rtfm

Sometimes hunger wins from common sense. And sometimes you haven't done the dishes, and you're drunk, and you think a keyboard can substitute for a pizza plate.

@rtfm

I'm a keyboard gangster and have a decadent amount, they're replaceable, in the dozens they count. Fuck Lamborghinis, I visit the club with my Filcos, bitch, I don't use o-rings when I fuck them until they glitch. I paid for these hoes with cash I don't need a loan, so when I push their buttons I want you to hear them moan.

Ugh, sorry about that.

The reality is that I'm a good little romantic nerd, I only really care about my Ergodox not just because of the cost, but also because I spent a lot of time milling steel and walnut wood. So beyond my true love, the rest is expendable.

@RantSomeWhere scrooloose/nerdcommenter

@bittersweet

I've been meaning to build an ortholinear but been too busy. I can only imagine the pleasure of the mx-browns clacking against hand polished wood. Soon.

@RantSomeWhere eat a dick nigga

@rtfm

I feel you. I only recently got my first (and I regret not getting it earlier), but I'm already considering the next.

5y

This is awesome.