Do all the things like ++ or -- rants, post your own rants, comment on others' rants and build your customized dev avatar
Sign Up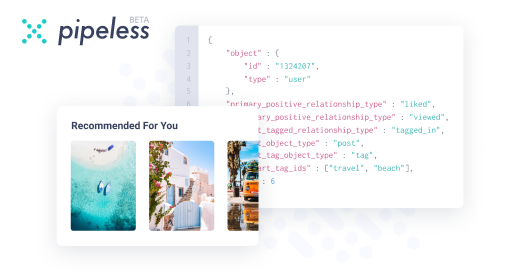 From the creators of devRant, Pipeless lets you power real-time personalized recommendations and activity feeds using a simple API
Learn More
@norman70688

Not sure if you're being sarcastic. Japan is hiring people from developing countries. In recent years they hired 500000 IT workers from India alone. They plan to hire 2000 from my country in the next 2 years. There might be other ITPEC countries too. That's pretty diverse in my opinion. Seems weird to me that a country like Japan needs foreign programmers.

@norman70688

Like when someone has to prove himself to an authority figure to feel worthwhile and tries to overcompensate? I could be wrong. Sorry this whole thing has me upside down. LOL

Daddy issues part got my attention. What the fuck is going on?

@AshesOfTheSun

Weren't Japanese extremely hostile to foreigners except for tourists? Like if you work there then they will treat you no better than a slave and if by any chance you get mixed marriage then both of you will be treated like shit. You pay more for hookers if you are foreigner and so on.

@arraysstartat1

That's true. A gaijin will be treated as such. But people are there to work . They don't have to assimilate and get married. I guess it's just cheap labor. If I could find out which company they were hired by I might have a better explanation.

@grumpyoldaf

Nothing sexual and no homo and probably misdiagnosis. Maybe I should get rid of that line to avoid confusion?

@AshesOfTheSun

you probably should. That word seems so out of place. On the other hand, if you do actually have them, youre kinda fucked.

3y

Google 'Edmund Hillary Fellowship New Zealand' and read up on it. May be something to look at if you are young and single. You don't have to be young and single, but I imagine it would make things simpler.

That trick question is hilarious. I would answer such a question with "2015". That's the year when Google abandoned stupid trick questions because they don't tell anything useful about the interviewee.

@Fast-Nop

The answer they gave me was that you weigh 3 vs 3 marbles first. If they have the same weight then one of the remaining 2 balls is the one. So weight them and pick the lighter one. I thought it's pretty stupid because it depends on chance. What if the first six balls are not of the same weight? The. Then they'd be fucked. Of course I didn't want to argue and they were already on to another question. Another question they asked me was to identify a binary tree from 4 binary trees. I was getting frustrated because there was none but I thought I must not be looking carefully. Surely, they wouldn't trick me. Maybe they wanted me to explain the problem to them and show my communication skills. I am still not sure.

Isn't the answer to the balls question to write a program to solve the problem ?

Eg. you whip out your phone, code a solution and let it find the answer.

> make something brilliant and show them

> that people like me are capable of doing

> good things.

I'd vote for that.

It would look good in your portfolio.

If the other balls are all the same weight the following is the solution:

1) Weigh 3 v 3 with 2 left over
2) If the scales are balanced, weigh the 2 left over by themselves to find the lightest. If the scales are not balanced, take the lighter set of 3 and take 2 of the 3 to weigh.
3) If the scales tip towards one of the two you are weighing, take the lighter one, if the scales are balanced take the one you didn't weigh.

@Nanos

I have several ideas but didn't get around to prepare a detailed plan. Also most of the time I cannot decide what to do as I am not sure whether they are actually useful or not.

@jolland

That is actually a perfect solution. I could never come up with it. All I was thinking was do 4 v 4. But that will three steps...and my brain just froze.

@AshesOfTheSun

Yeah, unfortunately it's the same as a lot of these trick questions in that you just need to find the extra dimension to get information from - in this case what you haven't weighed rather than just what you have.