Do all the things like ++ or -- rants, post your own rants, comment on others' rants and build your customized dev avatar
Sign Up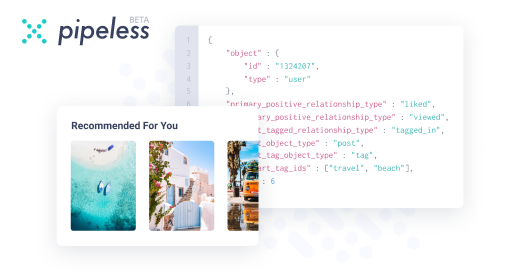 From the creators of devRant, Pipeless lets you power real-time personalized recommendations and activity feeds using a simple API
Learn More
That yellow is probably about 90% of the market, myself included.

700$ for a phone is too much when Google has done a fantastic job making Android a great OS.

I also know Java, so there's that.

Or they just prefer an iPhone over android? That could be a thing right ?

While I accept that iOS can be good, I just dislike the lack of control over a device I own.

I bought a device so if I want to customise it to how I want, I should be able to.

@IronPhreak

A big part of why IOS works so well is that loss of control.

@alertJS

Very true.

But the reason why the iPhone was so impressive on release was because it was new, not really seen before.

Fast forward to today, I can't tell an iPhone 4 from a 6

@IronPhreak

Well, it works amazingly well. Android also works well, but you still have fragmentation since everyone needs to freaking put a spin on it. You also have Google themselves with a lack of focus, why the hell do I need Hangouts, Messenger and Allo ?

I've been using Hangouts for years and I have no reason to move, but I fear Google will dedicate less to it as time goes on.

Anyway, 80% of the user experience is the same and most users can switch with ease. I use Android since it puts me in better control over my phone bill ( prepaid all the way, 40$ a month !) and I'm a decent Java programming which is always nice

For my last phone I went for an iPhone. But I have to say the decision was a hard one. Now I somewhat feel I'm missing out. The "Projectile shrapnel" feature offered on the latest Samsung seems very impressive.

@IronPhreak

if you cannot tell the difference between an iPhone 4 and 6 you are both ignorant and prejudiced

@foldager

Fair answer

I'm just saying that the design doesn't vary much

Fine I'll bite. iOS is more secure by default when comparing os's out of the box. iOS tends to crash less. iOS doesn't come with bloatware, and finally, iOS doesn't have ransomware as of this post.

@Loffasaurus

Pre iOS 10, I'd argue it did have bloatware, apps you couldn't delete I'd consider boat

@IronPhreak

No carrier could install their custom, unremovable garbage that you had to image the phone to get fully rid of. (Verizon, Att&t).

@Loffasaurus

That I'll accept, I didn't like it when my android had Samsung apps which I never used but kept bugging me

6y

IOS- 1, Android- 0

"Free apps". Yup. You're right. IOS has no free apps.

6y

One thing I know about the iPhone, it apparently has an awesome camera, some creatives like that. For me though, if I want a cool camera I would rather buy a camera.

One of the biggest reasons for me is the file explorer and emulators on Android. This way I can easily download files and use them basically the same as on PC. You can even compress and uncompress them.
Or when i want to watch a movie or add songs to my phone: click and drag. Apple does not make this process easy at all...

Never owned an Android, but I've considered it many times. The things that prevent me from making the switch:
- Decent time to fix security issues. Or any other updates for that matter, so that narrows my choice to Nexus phones (not the worst thing in the world).
- Costly to switch my media library over. I've got over 100 movies and loads of music invested in iTunes. Not to mention apps and such. Admittedly, not the best choice, but it's one I have to deal with now.
I don't really care for customization, I just want a phone that works, that's secure, and that saves me time.

I'd love to hear anything that anyone would have to counter these, because I'd love any excuse to switch. But the thing I hate the most is when people bash me for having an iPhone. I don't know what's worse, Apple fanboys, or android users who automatically see and iPhone and cry fanboy.

btw, I'm a power Linux user, to add into your fanboy statistics

@tytho

1. I'd go with Oneplus 3. Excellent performance and quality for the price, basically one of the best phones for the price.

2. If your movies/songs are offline then it shouldn't be too difficult to find all the files stored somewhere on your device (I would check but I don't use iTunes anymore). And if you make the switch just download the YouTube downloader apk to get, uh, less "pricey" songs (lol). Don't worry, you can choose what format and all that great stuff

@agentwolf44

How is HTC with updates? I hear a probably skewed tale of how most manufactures take a long time to send OS updates to their phones. HTC makes the OnePlus, right?

Also, I need my library in the cloud. Although it would be easy to move the files around, I prefer the convenience of being able to stream them without having to download them.

@tytho

OnePlus is actually who makes OnePlus phones. But HTCs new phone also seems to be excellent.

And MyMusicCloud seems to be free with cloud support and music. Google drive also seems to have a ton of space.

And Spotify is also free with ads (music)

@tytho

About updates, I'm not sure why you care about those so much? Never have problems with my phone even though I don't think I have the latest updates

@agentwolf44

I think it's just the security paranoia in me. There are exploits found every day for all devices (including iOS). The best way to stay secure is to keep your phone on the latest updates. Unfortunately, the way Android is distributed is through manufacturers. For manufactures, there are no immediate payoffs for keeping their phones up to date. It makes more sense for manufacturers to just make a new phone with the latest android version rather than keep their old ones up to date. This means that a majority of android devices out there have very serious vulnerabilities and the manufacturers aren't doing anything about them. Since Nexus phones are manufactured by google, google keeps them up to date much quicker than others. So although I could just swap phones every year to keep up to date, that ends up being more expensive than just keeping a more expensive iPhone for 3 years. Definitely going to look at OnePlus's update history this week. Thanks for the tip :)

6y

iOS vs Android is like arguing about religion.
It has no point at all :-)

@zfor

Unless you can win someone over to the other side...

6y

as a hobby android dev I am triggered by "pirated apps" 😁 lol

6y

shots fired at apple during google pixel's introduction as well. :O

i will just sit back and watch hell unleash.

Be fair, iPhone users have their reasons. So I just get it over with and assume they're idiots.

6y

ANDROID FOREVER!!
Who doesn't enjoy rooting it and messing with android 🤓

@Linusero

I bought a Nexus 5 back early 2014 for exactly this purpose. My interest lasted about 4 months. (System update broke root; never bothered to do it again).

I commend Android for the huge leaps it has made in that timeframe -- I've actually grown to like the OS. But for some reason, have decided my next phone will be an iPhone...

6y

@zourtney

I bought a Nexus 4 in summer for that purpose and I love, I have Paranoid Android 6.0.3 that has no bugs, the new nexus launcher thanks to a flasheable zip, I have changed the boot animation, I have several root apps for patching games and several more things. You can not do that with and iPhone none of those.

My mates have iPhones ... I asked them why ... Their response cause it's cool.... Then I asked well what's wrong with android ... Cause its not an iPhone

Fuck apple , why be sheep.

For me personally:
Android (without any Google play etc): open source so verifiable against (govt) backdoors.
iOS: Not open source so not going to use it.

6y

I am using Nexus 5 with CyanogenMod and I am pretty excited about options wich I have. Native root (no flashing, just enable it in settings), advanced privacy control (give permission to app only when you use some functionality, then it disables automatically), remove app permission to start automatically and complete ui customization (skins etc. - no need to wait for Google to give us dark mode).

6y

@sudoguy

and the battery life? - I see you hiding something evil ;)

6y

@wolfram

Never had problem with battery at all. Actually it is much better than in stock Android because of root -> hibernating/freezing apps, forcing phone to enter Doze after screen off etc.