Do all the things like ++ or -- rants, post your own rants, comment on others' rants and build your customized dev avatar
Sign Up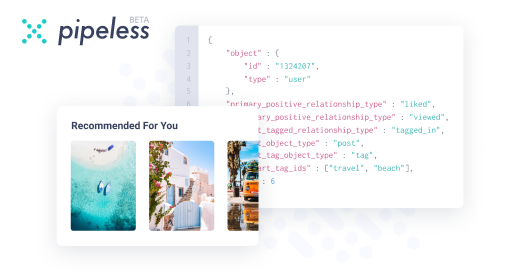 From the creators of devRant, Pipeless lets you power real-time personalized recommendations and activity feeds using a simple API
Learn More
Did the company play any part in the development? Or did you do it all and just deliver the final product?

How long has the development been going on?

@spl0

company doesn't take part in developing, they have someone babysit us, and we've been working on it since the first of sept

@spl0

we're working in their building, and they have one of their employees sit at a table with us in case we need something, the babysitter is here 80% of the time

@spl0

well, honestly, it's a little bit of a stretch... For 20k they could've hired a dev, and the building is already theirs, and the entire amount has just gone into the company, I don't mean to say I want To get paid or whatever, but the Expectations for students is just too damn high. You can't expect 3 students to develop a working, good product and deliver 't piece of crap to a customer that spent 20k on it...

@FMashiro

Obviously I dont know the details, but...

1) I'm sure what you guys did wasn't crap. If it was, they shouldn't deliver it. If they did, they will lose their customer.

2) 20K doesn't really buy much bespoke software anyway..

3) building may be theirs, but they'll still have to pay for the office space one way or another - rent, lease etc

4) business has costs - electricity, insurance, computers, networks etc - especially if you were using their kit.

5) they had to pay the guys wages for a month to sit with you, even if he turned out to not be very useful for you.

If you'd have tripped over a wire and become injured (I'm glad you didn't!!) you might have sued them for $1 million.

So they have to have some incentive to get involved.

Either way, surely you got some good experience out of it. I always learn a lot on every project, even if I don't always appreciate that at the time.. :-)

5y

20k and they had someone watching you. How long did the project take? Based on the rate my company charges me at, that's just shy of two weeks work. Infact, if the person isn't doing any other work theyre probably losing money.
Look at it this way, youre getting experience writing on a commercial project. That's pretty invaluable while youre still learning.

@kiwi989

I actually have a job as a dev, I also do have experience working on a commercial product, so it really isn't that valuable to me, especially since this is such a weird setup and project, although I can't disclose any info, so you'll have to take my word for it

5y

I don't know where you are located but don't forget there's this thing called 'copyright'. You might have a very good chance of getting a good payment for the work you did as you probably are the rightful owner of the unique work that has been produced, unless you signed some agreement that you transfer.the copyright to school or that company.

@CodeMasterAlex

Developing software on a company's premises in conjunction with one of their employees? There will be an agreement somewhere. I doubt you'd hold the copyright.

Bottom line is, if he didn't want to develop the software why did he do it?

Are you absolutely sure that those contracts override the law? Because many times contracts state a lot of stuff that many times will not hold in court. If so, you're screwed.

@spl0

as I mentioned, there's a final grade that fully depends on this project which means if I don't, I'd fail my year and I wouldn't get my diploma...

@CodeMasterAlex

yeah, I've signed the same contract before and had it checked by a lawyer, it will hold its case in court unfortunately

@spl0

What commercial experience? Developing an app entirely with your schoolmates in the presence of a non-contributing company parrot is definitely not commercial experience.

Developing an app by yourself inside a building designated as business premise add nothing distinctively valuable compared to developing an app by yourself in any other type of premises.

What insurance? The risk of the parrot sitting in front of them knocking his head on the table while sleeping is higher than something happening to the guys coding fully awake. What a bizarre nihilist justification is that?

What favor did the cheap ass company gave to those guys? The company gained every benefit and loose nothing. These guys might as well develop the app in a garage somewhere and not lose any benefit not working in the company.

The company has contributed shit to your diploma. The only thing the company is good for is to serve as an example of what a cheapskate enterprise looks like and how to avoid them in the future.

@spl0

Huh? Do you even know why there is an apprenticeship or industrial training? Is it to provide 100% free labor to unscrupulous companies at any cost or to add useful skills and knowledge to the students?

Now if there is any kind of serious value adding activities involved while they are slaving away it would have been less questionable. In this case, what skills have they gained there? Zilch. Get a bunch of kids to do 100% of the job and not having to pay nuts and still act like they owe you their diploma? That's pretty ignorant shit right there.

What is more pathetic is that we have people trying to justify that with some illogical reasoning like insurance? Are you kidding me?

I do run my own business and when we accept students, we make sure they go through our industrial training program. They get paid for their efforts and meals are on the house. We don't believe in such unethical practice of taking advantage of students like that. But obviously some people do.