Do all the things like ++ or -- rants, post your own rants, comment on others' rants and build your customized dev avatar
Sign Up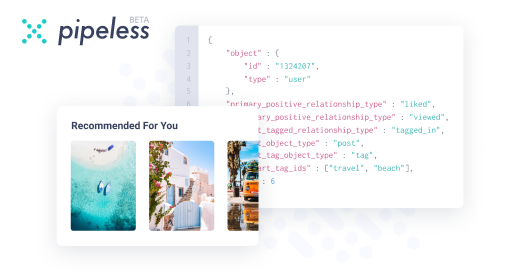 From the creators of devRant, Pipeless lets you power real-time personalized recommendations and activity feeds using a simple API
Learn More
1y

Quality rant!

Holy shit, that guy should have gone rather for marketing or politics than for development.

1y

Oh boi, reminds me of a guy I used to work with, fucking asshole was the shittiest developer ever but big boss loved him dunno why. I left that company and I know he's still working there and has been doing "research" working from home for the last year changing his "project" every week so he has nothing to show, I guess just getting stoned and getting paid double than most devs still working there.

@Fast-Nop

I think he is more a software architect. Designing the architecture and infrastructure.

@Codex404

Uh-oh, that would be an architecture astronaut designing shit completely detached from reality. Of course, he'd switch projects as soon as a project comes closer to implementation so that he could always leave his crap to the next team.

@Fast-Nop

what made me say that was because OP said that he knew it in theory and since an architect only does theory. He should indeed not implement it.

@Codex404

And I'd say an architect who can't implement anything won't be able to make good, implementable designs in the first place. He's just a bullshitter.

A good architect could implement all of that himself, but doesn't because he doesn't scale. So instead, he leverages a team. However, since he could do the implementation, he also knows where the rubber meets the road and designs for that.

@Codex404

His theory was awesome, even after the fact he would still say "smart things", but when asked to implement them he would completely mess it up. In the end I had to pull all the GIT logs and redo all of his work, which put me a week behind schedule and I still had to complete my modules. It was a mess I never want to deal with again.

@Drmzindec

I guess, in the future, you will have a nose for weeding these people out...

@Demolishun

hahaha! I suspect that weeding out bad candidates is a new skill I required.

@Codex404

"since an architect only does theory"

Not necessarily. Like

@Fast-Nop

I think an architect who doesn't code is bound to become useless.

And from my personal perspective... well I'm kinda rebellious. If I'm involved in the work then I'm involved in the decisions. Fuck architecs that just dictate stuff.

@VaderNT

Yeah just think of Torvalds. He has the competence to code every line in the Linux kernel all by himself - but he doesn't have the time. "Linus doesn't scale" was quite a popular slogan back in the day.

1y

Should have fired him on the spot after the 3rd time he did that. Also that last sentence triggered my imposter syndrome :p

I loved that rant. I wasn't involved in the interviews but my company has had some experience with how some code interviews can really show the skills you claim to have.

One of our data engineers wrote some quite simple code tests to test knowledge of data transformation and design patterns. It was given out two weeks before the interview so candidates had time to look at the code and review it. The favourite candidate after the initial stages before the face to face, where they'd have to present their code test answers, was the favourite but one of the interviewers quickly found a stackoverflow question from the candidate asking for reviews on *his* code.

Stackoverflow didn't give him an answer so he couldn't give the interviewers an answer.

Imagine how he'd code if we let him skip the coding test.

Was the biggest problem the coding piece or the weed issue? Reason I ask is would the coding test have solved your main problems with this guy?

1y

Only way I would skip code tests is for trainees or management grades.