Do all the things like ++ or -- rants, post your own rants, comment on others' rants and build your customized dev avatar
Sign Up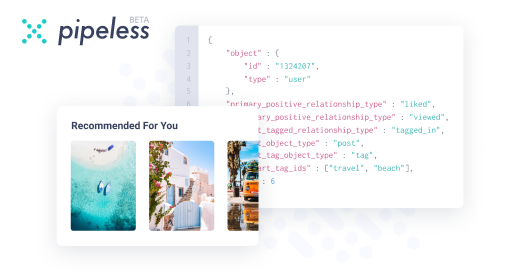 From the creators of devRant, Pipeless lets you power real-time personalized recommendations and activity feeds using a simple API
Learn More
I really like the green background on your avatar

Are you color blind? Is this like the crazy person yelling at other people saying they are crazy?

@Demolishun

Did you even read the post till the FUCKING END?!

@Mizz141

yes, I didn't know if that was classified as color blind. Thanks for the clarification.

So, you're saying that "brands" which give no consideration to color blindness are as poorly accessible as I keep telling everyone. TIL

@Demolishun

Colour Blind (Achromatopsia) is something different,

You cant see any colour, only White, black, and shades of Gray.

And you cant see clearly, even with glasses.

@Mizz141

Yes, it definitely is. Incomplete achromatopsia here and extreme hypersensitivity to light. Life is one big migraine 😀

@SortOfTested

Wow, the fact that your a woman (judging by your profile picture) and have Achromatopsia is... so low that it should be almost impossible!

(with red-green its already a 0.4% chance for women)

But, if you can live with it, there is almost arent any problems (my experience)

1y

I'm on the opposite end from

@SortOfTested

. Great color acuteness, even in the dark, and synesthesia: sounds and flavors have colors. High light sensitivity though.

Related to

@Mizz141

: one of my coworkers is red-green colorblind. He has great difficulty reading diffs.

@Mizz141

Is what it is. The bigger problem for me is the hypersensitivity. Can't drive at night due to headlights, sun glare is migraine inducing and if I'm not wearing sunglasses I can get snowblindness from an overly large parking lot. One of the primary reasons I moved to a city that rains all the time.

1y

@Mizz141

Wow, that's dedication to your trade.

But yes. Tastes and sounds evoke colors. (But not the other way around). I don't see them visually ofc; it's like a little extra information conveyed with the sound or flavor. It also isn't overwhelming; it's just kinda there.

Um, examples.

Anise tastes like a dark purple. Most singing sounds (male) red or brown, or (female) gold or rarely cyan. The jeep that just drove by sounded light gray (tire sounds) and various browns (engine, exhaust). The microwave beeping is a light chartreuse.

The colors actually help me pair flavors, and I notice a lot of complimentary or contrasting colors in music. It's neat. Almost useless, but neat.

It can also be annoying for others because sometimes I can't describe something other than using color (flavor profiles, odd sounds). Or I tell someone about this band I found that sounds blue and purple (Aviators); I got excited because I have never heard that in music before, but they are quite literally unable to understand.

Brown is actually just dark orange, we only differentiate because of speech. So even to us people possessing non-colorsensing-impaired eyes, it doesn't exist.

@Mizz141

Yes, that must be a really odd concept for you, hmmm...

COLORBLIND PEOPLE RISE UP. THE WORLD IS GOING TO HEAR FROM US, AND THEY'LL HEAR WHEN I CANT SEE SHIT

1y

I'm actually the opposite of color blind, where I see too many colors. It really bugs me that nobody else knows what murple and grellow look like.

A friend of mine can clearly see more colours then an average person....

It wouldn't be obvious if she had not a mild form of OCD...

All the books (yes bookworm) are sorted by colours.... We once checked it via smartphone / camera / color detection...

It's insane when you realize a person can differentiate between slight variations in colors...

@SortOfTested

Wow, how, uh... incomplete is your achromatopsia? I'm tryna say, like, how much color can you see?

1y

1y

1y

The cool thing is that purple sort of doesn't exist indeed. The mix of red and blue should actually be green. But because the green receptor in your eyes doesn't fire, your brain gets confused and has to come up with a color, because it's definitely not green. So purple is green without green 🤷‍♂️

I like purple. One of my sex toys is purple.

@Mizz141

Nikola Tesla had similar issues with tastes and the like. My guess it could be a high intellect indicator?

Brown is actually just dark orange

@electrineer

yeah I said that already

I guess we have 1 YouTube channel in common

@kescherRant

I commented before reading other comments, but there were so many comments that no one is reading these anyway so I didn't bother editing it.

I don't usually watch that channel because it's so slow-paced and dry but that video was suggested to me and it was very good.

@Root

some musicians associate colors for notes. It's apparently helpful except when someone writes the notes with wrong colors.