Do all the things like ++ or -- rants, post your own rants, comment on others' rants and build your customized dev avatar
Sign Up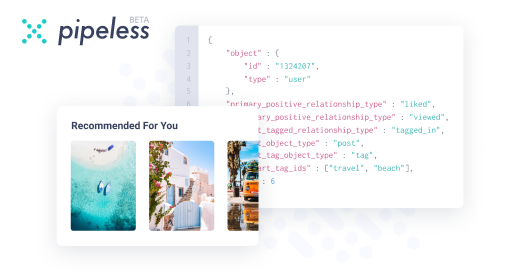 From the creators of devRant, Pipeless lets you power real-time personalized recommendations and activity feeds using a simple API
Learn More
289d

eh stuff like that happens.

Except of course it's for a billion dollar company with million viewers per minute. But i guess your client isn't facebook or google so relax don't take yourself to seriously. And for the stress get a bottle of whiskey or tequila and some dark chocolate.

And do some qi gong exercise to relax and get rid of your anxiety.

https://youtu.be/cwlvTcWR3Gs

🎥 Qigong Full 20-Minute Daily Routine

289d

That's why you never do that shit to a live db noob. But you've learned a good lesson which will only help in the long run. Don't run from the stress and shame, embrace it all so this lesson gets imprinted in your dna.

@molaram

I wish I could, but there was no space for a standalone upgraded copy of the database, and no option other than to wipe the DB, pull a fresh base backup and hope it works :/

For the other 2 DBs I upgraded that night, I had a better disaster recovery plan, but this one... This one was the one that just couldn't fail... Yet, it did.

@heyheni

I try to go through breathing exercises and such to calm down, but this wave of "oh crap, what now" just overwhelmed me.

Its true I could just not care... But when I want to keep the job, I ought to I feel.

289d

As long as you didn't cause the collapse of a company you did fine. Shit happens and while it may frustrate people, anyone who has had a professional job for more than 6 months has gone through similar, if not worse.

And to piggyback on what

@heyheni

(never tried using @ outside of the reply button, hope that works) was saying, find something you can do that destresses you. Qi Gong works, I'm a fan of Tai Chi, even just finding time to get any kind of exercise can help immensely. Really anything from booze to video games can help, its all about what works for you.

289d

@Aldar

tf you mean no space? you thought I meant on the same box? LOL? you're gonna grow gray hairs even faster than I did mate

@OmgItBurns

I actually haven't slept since I finished it, about to go home from work and be able to destress by one of the few ways I know.

(Mostly music and/or gaming, to focus on anything but the anxiety inducing things)

The art of detachment is not an easy one to master, but don't allow your work to define your identity too much. I won't say music & games are bad or anything, but they shouldn't be your primary way of detaching from work. Bluntly put, try to start something like a "side job" with no thought to getting paid for it. A hobby may not describe fully what I'm trying to point at. It's also a hackneyed concept. I also play games, but my primary hobby revolves around ancient literature. I also volunteer at a local charity organization. Anyway, whatever lights up your heart and mind, go for it!

Too much anxiety can cause me to cry. I let myself cry for a bit, recollect where it went wrong, remind myself nothing is perfect then bounce back with a plan to correct the error. Sleep and watching funny movies helps too.

Past is past. We can't undo mistakes but we can learn from them and avoid them in the future.

@deiner

Well, I do have side hobbies that I try to partake in to keep my mind sharp, too. Though most do revolve around computers. Still, a good book is also a nice way to get lost in time and space. The anxiety is usually quick to come and go (Once the trigger is gone that is)

@iamai

I am trying to go by that too!

Its natural to make mistakes, and when I make a mistake, I try to look back and think of what I did wrong...

Issue is... Then there are moments like this when I just... Have no idea. Mysterious errors that google doesn't help to explain (and would need me to know the piece of software throughout, incl. the internals)... I just know that... Something happened, and that eats me the most...

@Aldar

of you have co-workers or friends in the same field you could discuss with them and get their inputs or second opinion? Different set of eyes helps us see things we didn't think of looking.

@iamai

of course, that's the finest thing I did after getting to the office. Sadly, none knew any better.

@Aldar

that's okay. You'll figure out something soon.

289d

@Aldar

if you can't set it up offline ahead of time due to resource constraints, tell the client it's risky. They can pay to make it not risky or they can understand it may break. Or refuse to do it unless it's done properly (best option).

288d

@spongessuck

in the end, we managed.

The issue was the client had a replica of the primary database to a node, where they had a FDWs into it from a second, analytical, database.

They just couldn't not have those FDWs... And when I googled far and wide, no mention if the foreign server host can be changed on the fly.

...turns out it can be done, no issues...